Original URL: https://www.theregister.co.uk/2008/07/28/review_nokia_6220_classic/
Nokia 6220 Classic candybar phone
This mild-mannered mobile is secretly...Super Phone
Posted in Personal Tech, 28th July 2008 12:45 GMT
Review It may look like an ordinary phone, but under the skin the 6220 Classic is anything but that. Nokia has crammed in much of the high-end features usually reserved for its Nseries smartphones.
A 5-megapixel camera, featuring Carl Zeiss optics and a Xenon flash, sits on the back panel, while inside there's A-GPS navigation technology for location finding and step-by-step satellite navigation. And like its latest Nseries stablemates, the 6220 classic runs on the Symbian v9.3 smartphone operating system, using Nokia's S60 3rd Edition Feature Pack 2 user interface.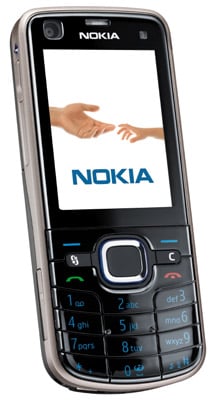 Nokia 6220 Classic: HSDPA but no Wi-Fi
High-speed data connectivity is provided by HSDPA speed 3G (with downloads at up to 3.6Mb/s), although one unfortunate absentee from the N82-alike spec sheet is Wi-Fi.
Nokia has added software to facilitate online content sharing, though you have to use slower mobile network uplink connections rather than faster, cheaper Wi-Fi for uploading images and video. There are options for sending imaging content to supported sites including Flkr, Vox and Nokia's Ovi service.
Nokia has included its S60 music and video player suite, including RealPlayer multimedia player software, support for the Nokia Music Store downloadable music service, plus a full web browser.
Video calling is featured, too, with a secondary camera perched above the display, while anyone looking to shoot some home video will welcome its better than average VGA recording capability at 30 frames per second, plus TV Out facility.
Naturally, memory card expansion is supported; the phone has a slot in the side for MicroSD cards to supplement the 120MB of onboard user memory, and can take MicroSDHC cards with up to 8GB of storage capacity.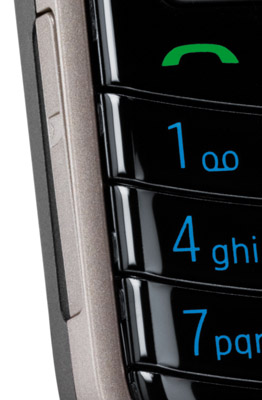 Memory card expansion is supported
The 6220 classic's design will hardly get the fashionista set drooling – it's a straightforward, conventional looking candybar. However, from other models such as the 6300, Nokia knows that unfussy sells.
When you consider the features packed inside this phone, though, the outer casing is a disappointment. It has a cheap, plasticky feel, with the glossy front panel buttonry a bit creaky under your fingers. Softkeys aren't as responsive to the touch as we'd like, either, although the smooth numberpad is fine, if not the slickest, for texting.
A large central navigation D-pad takes care of most movement around the menus. Nokia's S60 'squiggle' main menu key flanks it on a slightly raised key nestled between the call button and one of the softkeys. These are close together, but in our tests, we had few mis-pressing problems. Some larger-thumbed users may find it more awkward, however.
The screen is a clear and bright 2.2in, QVGA (240 x 320 pixels), 16-million colour display. While not the largest you'll get in a GPS-enabled smartphone, it does the job effectively enough for such a compact handset - it measures 108 x 46.5 x 15.2mm, and weighs 90g. There's no accelerometer auto flipping between landscape and portrait views, however, on this model, although the camera does automatically switch viewfinder action into widescreen mode.
The quality 5-megapixel Carl Zeiss camera package adds minimal depth to the phone's profile, despite having a protective sliding lens cover built in. Flicking this open automatically fires up the camera, as well as keeping the lens under wraps when not in use – or at least it should do; we found the slider control toggled open much too easily in our pocket to offer robust protection for the optics.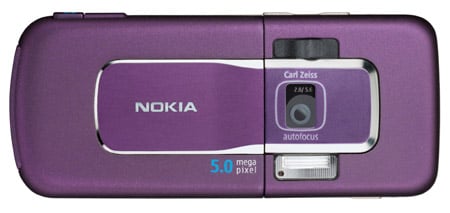 The 5-megapixel snappy is of reasonable quality
The Xenon flash is positioned beneath the lens, as you hold it in landscape 'camera' fashion, with typical cameraphone snapper button and volume/zoom keys on the side/top.
On the opposite side, there's a button set-up for fast firing up of the Nokia Maps A-GPS software with a blue light to let you know GPS is active, though this button can be re-programmed for your application of choice. Similarly user-settable are the standby screen's shortcut icons, which propel you into six applications, and the softkeys.
Although the S60 user interface is similar in operation to Nokia's Nseries models, we did find the responsiveness of onscreen action to button pressing a touch casual – not slow exactly, but just some fractional hesitancy switching between some applications.
We found the A-GPS system and Nokia Maps application worked very well in day-to-day use. It locked on to satellites and got our position reasonably quickly from switch-on – from under 30 seconds to a minute, though Nokia claims it could take from a few seconds to several minutes.
The A-GPS system uses an onboard GPS receiver and cellsite information to work out location quickly and accurately, and within the Maps application you can carry out local searches for places and services, or search by addresses or locations. Naturally, you can plan routes, look up directions and get mapping details and instructions onscreen.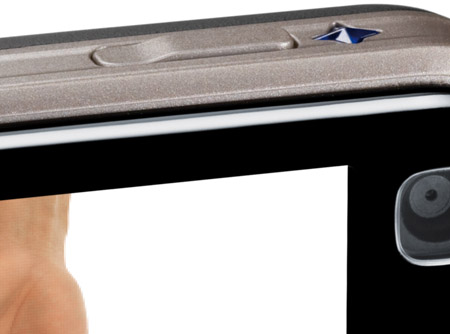 The side-key is programmable, but runs Nokia Maps by default
Nokia boxes the 6220 classic with a 1GB MicroSD card containing mapping information for the UK and Ireland. It also has an optional voice navigation add-on, to provide standard turn-by-turn sat nav voice commands, with a 90-day trial included. In-car, the phone was loud, clear and quick enough with instructions, and you can change the onscreen view between various options, including 2D, 3D, night and day modes.
You can download additional maps, and add optional extras (for a license fee) such as live traffic information, city guides, pedestrian guides, and so on. If you're looking up your position or maps outside of the countries loaded onto your phone, you can get maps automatically updated as you go along – although this will incur data charges, so could be an expensive option when roaming abroad.
Obviously, the 2.2in display isn't going to match a 4in dedicated in-car Sat Nav screen for viewing and following directions, but as a piece of GPS kit in your mobile, it worked very well.
One downside to in-phone GPS though is the battery life issue – Nokia reckons the phone will work for 4 hours with GPS mapping before a recharge is needed, so anyone thinking of using it heavily for driving should get hold of an in-car charger. Incidentally, the A-GPS system provides a neat extra for the phone's imaging capabilities – geotagging of images, so you can capture positioning metadata with pictures for the exact location where a snap was taken.
Imaging is, of course, one of the 6220 classic's headline attractions. It's possible to get excellent imaging results with the main 5-megapixel camera. Its set-up is similar to top-snapping Nseries models like the N82, featuring Carl Zeiss optics and a Xenon flash for decent low-light shooting.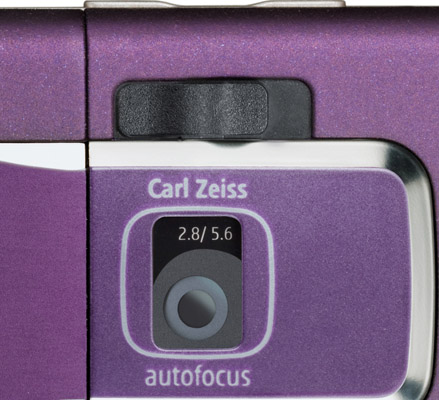 Flicking the sliding lens cover fires up the camera
Its performance isn't far away either. Results were impressive – the camera can produce a fine level of detail and excellent colour rendition, and has a responsive auto metering system and auto focus set-up. Low-light shooting is better than average, too, thanks to the powerful and precise illumination offered by the effective flash.
The autofocus system, using a 2-step shutter button on the side to lock on to subjects before shooting, works smartly enough, and can be set for macro mode for close ups. There's a decent selection of settings adjustments you can make too, if you prefer to override the automatic levels.
The usual selection of timer, multi-shots and effects are included, plus the option to do a bit of post-shot tweaking. As mentioned, you can upload snaps and video clips online to a selection of supported sharing sites too.
The video capture option is superior to most cameraphones too, shooting at VGA size at 30 frames per second, for higher than average quality smooth mobile video. It's not camcorder quality, but not bad for a phone – and with the TV-Out cable supplied you can play back your efforts (as well as view other phone content and apps) on your TV set.
Naturally, the 6220 classic comes with music and video player functionality, with RealPlayer offering decent playback of downloaded or sideloaded video clips in full screen mode.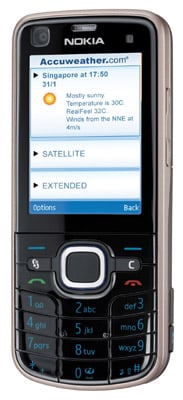 You can switch the browser to full widescreen for a better view
HSDPA high-speed 3G enables rapid downloading of music or video content over the air – though you should be conscious of possible data charges if you're getting content delivered from a site other than your mobile network and you don't have an inclusive data deal.
The 6220 classic is compatible with Nokia Music Store, and there's an application pre-installed that hooks you up to the site for browsing and buying tracks over the air. You can also find and download podcasts over the air using Nokia's Podcasting application, or try real time free music via the FM radio.
Music can be easily copied over from a PC; plug in the USB cable supplied and you can sync with Windows Media Player, or use Nokia Music Manager software (in its supplied PC Suite package) to organise tracks. Alternatively, there's the simple drag and drop method of copying tracks with the phone in mass storage mode. Wireless Bluetooth transfer is possible too.
The music player interface is standard and functional, with tracks filed under regular category headings, and the D-pad acting as player controls. The earphones supplied with the 6220 classic are fair, and audio quality through them is reasonably good.
A 2.5mm AV jack socket means that with the help of a common 2.5mm-to-3.5mm adapter you could add a better set of headphones if you want to get the most out of the software. The loudspeaker is louder and clearer than many mobiles – though in normal mobile fashion it still manages to avoid deeper bass frequencies.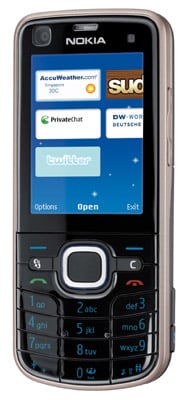 For the basics of making calls, we got a top class performance
As well as boosting video and audio download speeds, HSDPA connectivity hurries along the browsing experience. The Nokia browser is relatively speedy for a mobile – though you have the normal wait for pages to resolve - and provides a decent selection of page overview, pan and zoom options. Naturally you can switch it to full widescreen for a better view.
Support for RSS feed is included too, and Nokia has pre-loaded web-based widgets applications – its own WidSets service and Yahoo! Go – to offer a selection of alternative web info and service options. Other links for online Nokia services include Download! for finding and adding extra apps, and XpressPrint for online photo printing.
As a Nokia S60 device, you get plenty of office tools and productivity apps alongside the more glitzy headline applications. QuickOffice and Adobe PDF reader software is included for viewing standard files received as email attachments, or documents copied over to the phone.
In addition to regular calendar, convertor, calculator, notes, tasks and clock, there's a dictionary application, plus Nokia's text-to-voice message reader and a voice recorder option. The usual S60 PC syncing options are available too for calendar, contacts and notes, using the PC Suite software supplied.
For the basics of making and taking calls, we got a top class performance from the 6220 classic. Audio was clear and consistent, and we maintained reliable signal levels throughout calls in a variety of locations. As for battery life, Nokia's figures claim maximum talktime of up to 2.5 hours on WCDMA 900/2100 3G networks or 5 hours with standard GSM coverage; standby time is quoted at up to 280 hours on 3G or 300 hours on GSM networks.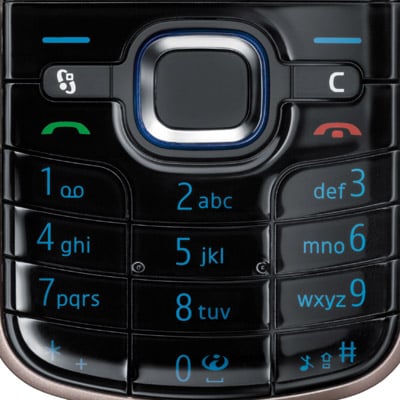 The outer casing is a disappointment considering the other qualities
In reality, though, with so much functionality taking turns at battery power, how the 6220 classic fares will depend on your particular type of use. Nokia reckons 4 hours of GPS or 13 hours of music playback will drain the juice, so regular charging will be necessary if you keep such functions active. In our tests, we managed around 2 days between charges with average use of the main functions, and just over a day with regular sat nav activity.
Verdict
There's plenty to draw mobile buyers to the 6220 classic. It's a mid-tier handset packed with high-end features, particularly that fine 5-megapixel camera, and A-GPS satellite navigation functionality. But you also get the full S60 smartphone package including HSDPA 3G connectivity and a decent set multimedia features.
Under the bonnet, though, the headline features of the 6220 classic put in high quality performances – the camera produces top class results, and the A-GPS system does its job efficiently and effectively – while there's plenty of additional applications to add to its low-key appeal.