Original URL: https://www.theregister.co.uk/2008/07/25/narnia_name/
Dead author's estate snatches child's domain
Nar-nar-nar-nar-nar(nia)
Posted in Policy, 25th July 2008 07:02 GMT
A British couple has lost the battle to keep the narnia.mobi domain name which they claimed was only registered so that their son could have a Narnia-related email address. The address will transfer to a company representing CS Lewis's estate.
Richard and Fiona Saville-Smith failed to convince an arbitration panel of the World Intellectual Property Organisation (WIPO) that they registered and used the domain name in good faith. Fiona Saville-Smith told OUT-LAW that they will not appeal.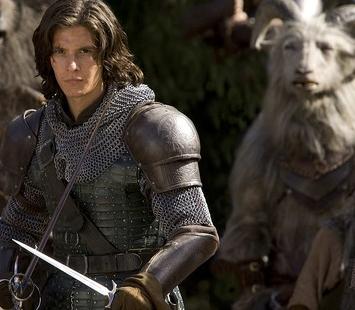 Baaaaaaad faith
"The ruling was absolutely unfair. Although I'm a lay person the rules seem pretty simple, that they had to prove that we had a bad faith registration," she said. "Their grounds for that was that we used it to make money. We have provided extremely clear evidence that that was not the case."
Saville-Smith, who also writes poetry under the name Gillian Ferguson, said that she and her husband had found the whole experience "dispiriting" and that they were extremely unlikely to appeal.
The WIPO arbitration process will only transfer a name if the person who requests it has rights in the name, such as a trade mark, and the person holding the name has none, and if the person holding the domain name has registered or is using it in bad faith.
It was uncontested that the estate of Lewis had rights in the word Narnia. The WIPO rules state that someone can have rights in a term if it is making "a legitimate non-commercial or fair use of the domain name, without intent for commercial gain to misleadingly divert consumers or to tarnish the trademark or service mark at issue".
Saville-Smith argued that the planned use of the domain name as the basis for an email address for her son was a legitimate non-commercial use, but the WIPO ruling said that the only precedent for an email address counting as fair use was when the person for whom the address was intended shared a name with the domain name in contest.
Had Saville-Smith created a fan site or a criticism site related to CS Lewis's works then that could well have been a legitimate use, but the WIPO ruling said that such a site would have to exist just now rather than simply be planned.
"The language of…the Policy is couched in the present tense and unambiguously requires a respondent to be 'making a legitimate non-commercial or fair use of the domain name.'," said the ruling. "The Policy only concerns active websites that practice genuine, non-commercial criticism, and only deals with fan sites that are clearly active and non-commercial."
Saville-Smith said that on the question of the registration or use of the domain name in bad faith she and her husband felt that the ruling was unfair.
"As I understand it they had to prove that it is a bad faith registration and as far as we are concerned there is no evidence that it was a bad faith registration," she said. "We didn't sell it, we didn't try to make any money, we didn't pass ourselves off as anything to do with Narnia."
The panel's justification for concluding that the registration was in bad faith was that "as prior panels have observed, when a domain name is so obviously connected with a complainant and its products or services, its very use by a registrant with no connection to the Complainant suggests 'opportunistic bad faith'," said the ruling.
The WIPO panel also said that the fact that two further Narnia-related domain names were registered by the Saville-Smiths after the Lewis estate complaint was suggestive of bad faith use.
Saville-Smith, though, told OUT-LAW that the registration of freenarnia.mobi was part of an aborted attempt to begin an online petition drawing attention to their case.

Copyright © 2008, OUT-LAW.com
OUT-LAW.COM is part of international law firm Pinsent Masons.