Original URL: https://www.theregister.co.uk/2008/07/22/direct_line_satnav_research/
Drivers finger satnavs for motoring mishaps
But the computer told me to, officer...
Posted in Science, 22nd July 2008 16:09 GMT
Near misses and wrong turns are part of everyday driving, but new research has revealed that some drivers have taken to blaming satnavs for their motoring mishaps.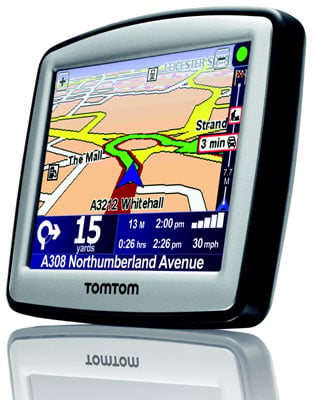 'It was the satnav, officer - it made me do it'
Insurance firm Direct Line recently surveyed 2010 UK drivers, which it claims is a big enough sample size to accurately represent Blighty's 33.7m motorists – of which 14.8m use satnavs.
Roughly two per cent of the sampled satnav users - equivalent to 290,000 motorists throughout the UK - claimed that the devices had caused them to be involved in a prang or a near-miss.
A further 26 per cent said the GPS gadgets tried to make them drive through a no-entry sign or down a route where vehicles are prohibited.
Around 3.1m drivers also blamed satnavs for getting them totally lost, and the directional tool was also fingered by ten per cent of drivers as the cause of illegal, dangerous or simply late road turns.
Katie Shephard, of road safety technology advocate Brake, said the organisation is "very worried" about satnavs that give on-screen instructions. "There is a danger that the driver will concentrate on looking at the satnav, rather than the road," she said. "I'd urge anyone considering buying a satnav to consider if they can use it, and still be safe on the road."
But Cary Cooper, a psychology professor at Lancaster University, told The Mirror newspaper that motorists, rather than satnavs, were to blame. "Some people are easily persuadable and will follow instructions, whether it's their wife or a computer telling them where to go," he said.
Thankfully, Maggie Game, a spokeswoman for Direct Line, was on hand to give The Mirror's readers some valuable advice. "If a satnav gives you an instruction that is likely to endanger other road users, ignore it," she said.
Satnav manufacturer TomTom has a different opinion, obviously. Last month its independently commissioned research found that 74 per cent of UK drivers feel more in control when driving with a satnav. In addition, 55 per cent also feel more alert when using one.