Original URL: https://www.theregister.co.uk/2008/07/16/sony_launches_vaio_z/
Sony builds hot-swap GPU tech into ultra-portable laptop
Vaio Z debuts
Posted in Personal Tech, 16th July 2008 14:34 GMT
Sony's second key laptop introduction of the week is its 13in Vaio Z - not only a low-weight boy for business but also one of the first notebooks with seen with hot-switch graphics chips.
Like the Vaio FW, which was also launched this week, the Z series is based on Intel's Centrino 2 - the foundation for a raft of new notebooks unveiled of late.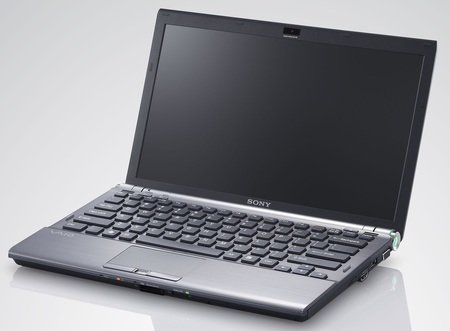 Sony's Vaio Z: very portable and feature-rich
The Z's claim on our attention is the 1.5kg weight, 13.1in display - which, like the 16.4in display on the FW, has a 1600 x 900 resolution for a true 16:9 aspect ratio. It also has an LED backlight for power conservation.
You might not think the on-board Nvidia GeForce 9300M GS graphics chip did much for battery life and you'd be right. Which is why the Vaio Z has a switch just above the keyboard that powers it down and activates the second, chipset-integrated GPU instead - what Sony calls "Stamina mode", as opposed to "Speed mode".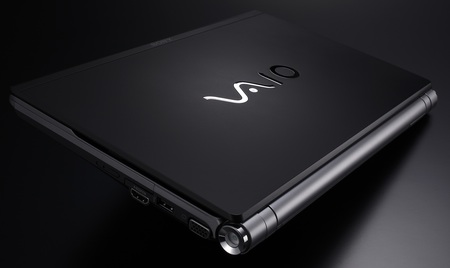 Business friendly
Sony's done this kind of thing before, but here it works on the fly with no need for a re-boot. That said, it does do a kind of invisible restart, and you're warned that if you leave apps open while switching modes, you may lose your data.
The Z is no MacBook Air challenger on size, but it does win on features, packing in 802.11n, Bluetooth 2.0, a built-in DVD burner, a fingerprint reader, modem and Gigabit Ethernet ports, Firewire, an HDMI connector and a couple of USB ports. Then there's Intel's latest generation of mobile CPU and, on the top-of-the-line model, integrated 7.2Mb/s HSDPA 3G connectivity.
All this is encased in a carbon fibre shell.
The Vaio Z series members come with a three-year warranty. They'll be available any day now, but pricing was not disclosed.