Original URL: https://www.theregister.co.uk/2008/07/14/farnborough_intro/
Airshow Blighty hits town - 100 years of UK powered flight
Robots, babe drops, space pods, greenwash and all
Posted in Science, 14th July 2008 15:24 GMT
Farnborough Today is the opening day of the Farnborough Air Show, and the world's aerospace biz bigwigs - with attendant flacks, hacks, booth babes and renta-celebs - have all descended on this little corner of Hampshire to show off their stuff, complain about crappy British event organisation* and try to get a little business done. It's also the centennial of powered flight in Blighty today. Since a lot of the technology on display today is the world's most advanced - and some of it even involves IT - the Vulture overlords have agreed to dispatch the entire Reg flying car desk to cover the event.
So here's a quick walk around the halls and the static exhibits, just to whet your appetite for a couple of days of planes and flying robots.

Plenty of greenwash on show - and also at least one serious new engine (story to follow)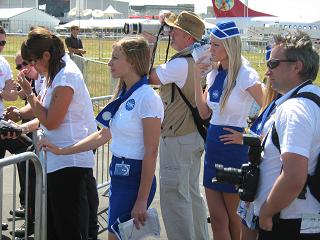 At the Lewis Hamilton photoshoot. What, you wanted to see Hamilton?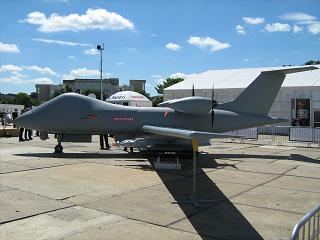 And something new from BAE - article to follow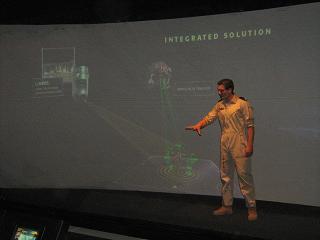 How many Bothans died? I'm not quite sure, sir

The US roboplane flotilla - here in force
And there's a whole lot more techno madness in store - check back for the British-Italian astronaut escape pod (apparently promoted by an all-female Italian parachute team), the F-22 Raptor stealth fighter, the world's first supersonic stealth jumpjet with its British test pilot and various other old Reg friends. One should also note that if you're interested in robotics, you should come to Farnborough rather than a robotics show - this is where the droid action is.
If you have no interest in any of that stuff - killer robots, Italian lady parachutists, hovering stealth fighters, escape pods - you seem very strange to us. But don't worry. If that's how you feel just avoid the Farnborough tags, and the iPhone coverage will continue uninterrupted. ®
* Nobody is complaining about this more loudly than the Brits.