Original URL: https://www.theregister.co.uk/2008/07/10/us_dod_hp_race_cloud_service/
US DoD arms cloud for military duty
Full metal server
Posted in The Channel, 10th July 2008 19:52 GMT
The US Department of Defense is sounding a strategic retreat from its current hardware and software licenses and ducking into the cloud for cover.
It's inked a deal with Hewlett-Packard, which will supply a cloud computing infrastructure, known as RACE (Rapid Access Computing Environment), allowing the department's Defense Information Systems Agency (DISA) to snag its compute resources on the fly.
DISA is basically the IT department for the DoD — running many of the worldwide networks used by the US government and providing systems management, communications and storage to support DoD agencies and combatant commands.
HP says the cloud infrastructure will let DISA users avoid the capital costs for hardware and licensing, and instead pay for only the resources they used with their operations and maintenance budgets.
Employees will provision virtual machines from the cloud through a web portal which HP describes as "secure." We certainly hope so.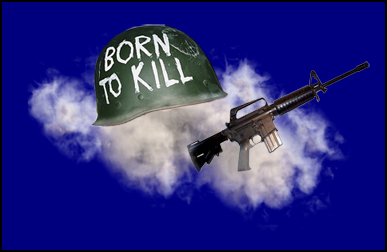 HP will supply the agency with ProLiant servers and blades for RACE, along with a laundry list of the vendor's management software such as HP Operations Orchestration, HP Server Automation, and HP Service Manager. The vendor brags the system will offer speed and agility "comparable to the commercial marketplace."
"DISA needed an integrated, easily manageable cloud computing infrastructure to support its test and development systems," said Christine Martino, veep of HP's Scalable Computing and Infrastructure. "HP's unique understanding of large-scale data center requirements enabled us to provide DISA with the ideal balance of solutions and services to create a unified, web-based management system that met their objectives."
Financial arrangements aren't disclosed, although HP said the DoD will be paying through the company's leasing and financial services subsidiary, HP Financial Services. ®