Original URL: https://www.theregister.co.uk/2008/07/08/vista_lies_fightback/
Microsoft pledges to fight Vista 'myths'
OS man's daughter sees truth in OS
Posted in The Channel, 8th July 2008 19:25 GMT
Microsoft believes Apple is winning the battle on the desktop using "lies" and "myths" against Windows Vista, and has promised to fight back.
Evoking the spirit of his apple-cheeked little daughter, Microsoft's vice president for Windows consumer product marketing Brad Brooks promised partners that by telling the "truth" about Windows Vista, they can overcome lies of a "highly vocal minority".
"They say it's the i-way or the highway," Brooks told Microsoft's worldwide partner conference in Houston, Texas, on Tuesday, without actually naming Apple. "We think that's a sad message."
"There's a conversation in the market place right now and it's plain wrong," he claimed. "Windows is awesome... Windows Vista is a good product."
He closed: "As my daughter said, the 'truth will make us strong'."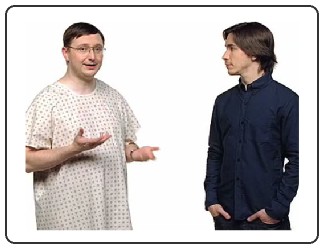 Not a laughing matter in Redmond
Brooks skirted over what the lies were. Apple has for two years, though, been running a popular series of TV ads skewering Windows Vista, and those commercials have clearly been rubbing up Microsoft the wrong way. Microsoft's own Windows Vista "wow" campaign vanished long, long ago.
And whether it's the power of the TV spot or Microsoft's own ineptitude in delivering a delayed operating system that was too bloated for most PCs already out there to handle and that lacked adequate third-party support, Apple's has grabbed 6.6 per cent of the desktop market in the US during Windows Vista's lifetime.
Brooks conceded Microsoft had made mistakes and partners got hurt on Windows Vista. But Microsoft can recover because of its rich history is in delivering operating systems, he said. "Move to Windows Vista, the time to worry about Windows Vista is over," he promised.
Microsoft is a sleeping giant which has been silent on the benefits of Windows Vista, he said. No more. "Today we are making a statement and drawing a line right here that we are going to do things differently. That we are going to tell our story," he promised.
So, can we expect a slick, and consistent TV-based campaign nailing growing Mac security vulnerabilities? The curious performance anomalies of running OS X on Intel? The hefty price tag, or lack of applications running on Mac for businesses?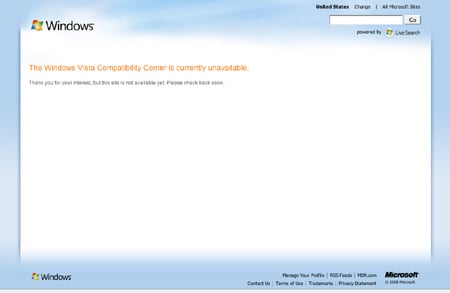 The Windows Vista fight back starts here, or not
Well, Brooks wasn't saying but there is a Windows Vista Compatibility center site where you can check what applications, drivers and hardware work with Windows Vista. At time of going to press, this was not working, although Microsoft claims 3,500 applications and 5,500 devices are compatible. Microsoft also ran an ad in newscomic USA Today announcing the Windows Vista Small Business Assurance Program. This campaign will reach a "crescendo" in the next couple of months, with Microsoft dominating the airwaves, we were promised.
In reality, this was another-year, another campaign promise to talk up Windows Vista. Unlike years past, though, Windows XP is no longer widely available through OEMs and retailers, something that had meant many partners could postpone the move to Windows Vista.
Brooks promised to support customers and partners using Windows Vista, but with Windows XP no longer officially available and free support due to end next May, what choice did Microsoft have unless it wanted the Windows PC ecosystem to stagnate?
Also, Microsoft needs to get partners familiarized with Windows Vista ahead of Windows 7, as that OS will use the same hardware specifications. "When you make an investment in Windows Vista, it's going to pay forward into the next generation of the operating system we call Windows 7," Brooks said.
Is that a threat or a promise?®