Original URL: https://www.theregister.co.uk/2008/06/30/overland_buys_adaptec_snap_server_business/
Overland snatches Adaptec's Snap Server biz
Free at last with a virtual fire sale
Posted in The Channel, 30th June 2008 17:52 GMT
Adaptec has finally got out of the loss-making Snap Server business and, by buying it, Overland Storage has gained a valuable addition to its ULTAMUS primary storage product line.
This is Overland CEO and president Vern LoForti's first acquisition since taking over the reins at Overland and represents a quite triumphant vindication of his turnaround efforts at Overland which was in dire trouble before he was appointed to replace the former CEO Chris Calisi.
Overland has bought the Snap Server network-attached storage (NAS) business for what is virtually a face-saving pittance.
The sale price is a snip, a mere $3.6 million for the Snap Server brand and all the assets related to Snap Server's networked and desktop storage appliance, which deliver about $18 million revenue to Adaptec a year - an amazing price. Overland will pay $2.1 million paid in cash upon closing of the transaction, with the remainder to be paid in 12 months. Adaptec will retain ownership of all iSCSI-based hardware and software products and assets, which will be rebranded and managed by Adaptec.

Adaptec acquired Snap Appliance, a maker of NAS appliances, for $100 million in 2004. When CEO Robert Stephens was replaced by S "Sundi" Sundarsh he decided to sell what was then Adptec's NAS division in October 2005. He couldn't find any takers. So he spent money on the line instead with an enterprise 500 line and new 100 series products in the range a year later. A year later still, in late 2007, and they seemed successful with customers like the Blue Cross charity using them and good reviews and awards in the trade press.
The success was a profitability mirage though and the investment seems to have been for nought with a $3.6 million price representing little recompense for the hundred million dollar plus cost of the products and their development.
Amazingly, given the price, Snap Server leads the NAS market with more than 200,000 units shipped. The acquisition will enable Overland to address the $1.2 billion SMB NAS market, which according to IDC continues to grow by at least 15 percent annually. The features and functions of the Snap Server product line position it well to target the three fastest growing market segments: distributed NAS, centralized data protection for remote sites and backup to disk.
Sundaresh is quoted thus: "The sale of the Snap Server business allows us to focus on strengthening our leadership position in the Unified Serial RAID controller business, leverage our iSCSI assets and continue to streamline the company's operations. We are extremely pleased to sell the Snap Server NAS business to Overland; its management team shares Adaptec's commitment to product quality, technology development and customer service."
What is Overland's take? LoForti said: "With the acquisition of the Snap Server storage appliances, Overland is well positioned to extend our end-to-end data protection offerings while also meeting our customers' and partners' growing needs for best-of-class, distributed NAS appliances. The award-winning Snap Server family complements our existing robust portfolio of disk-, tape- and SAN-based products to reinforce Overland's strength as a global leader in the growing data protection market. At the same time we are thrilled at the creative talent pool that will be joining our existing team in strengthening a truly world class organization."
The addition of the Snap Server business adds a best-in-class distributed NAS offering to the company's product portfolio, helping Overland achieve its goal of providing "end-to-end data protection solutions" to SMB customers and distributed enterprises.
The acquisition immediately adds approximately $18 million in annual revenue to the company's run rate, which should provide Overland with the ability to leverage its existing sales force, marketing resources and infrastructure.
Finally, the acquisition contributes a significant amount of proprietary intellectual property (IP), which should strengthen the company's intrinsic value, along with a strong and cohesive development team to promote further growth of the Snap Server product line.
LoForti said: "We believe that the cross-pollination of existing Overland IP with the Snap Server IP will yield innovative features and products that will strengthen all our product offerings individually, as well as improve their interoperability. Snap Servers are pervasive in the marketplace and we intend to leverage this position to continue the Snap tradition of simple, reliable, easy-to-use appliances."
"We also plan to extend the Snap reach by exploring emerging market segments such as the ever-increasing demands for high-performance, cost-effective, scalable file-based storage to accommodate the rapid rise of video surveillance and video archiving applications. Although the acquisition initially will negatively impact our P&L, our goal is to make the Snap business cash-flow positive by the third quarter of our fiscal year ending June 30, 2009."
Overland Storage will take over control of all existing Snap Server networked and desktop storage appliance assets including licenses, patents, existing product inventory and fixed assets and assume customer support obligations. Approximately 50 Adaptec employees will receive offers to join Overland Storage effective June 30, 2008. These employees will remain in the same facility in Milpitas, California which Overland is subleasing from Adaptec.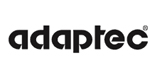 Where does this leave Adaptec? It offers a comprehensive product family based around a Unified Serial Architecture that allows VARs, OEMs and IT organizations to create storage products using SAS (performance) or SATA (capacity) disk drives or both. It will continue to focus on iSCSI market opportunities, and the development of new technologies for integrating high-value, competitive advantages into its RAID controller and HBA products lines. It is also working to expand its global sales channels and strategic partnerships within the data storage ecosystem to increase its visibility in strategic markets.
Bottom line: For $3.6 million Overland Storage has bought an $18 million/year run rate NAS business and strengthened its hand in the primary drive array SAN storage market and gained a pool of NAS talent that could help its REO disk-based protection line and provide a product development springboard into new areas such as video surveillance storage as well.
Copyright © 2008, Blocks & Files.com