Original URL: https://www.theregister.co.uk/2008/06/25/amd_launches_radeon_4870/
AMD launches hotter dual-slotter
Radeon HD 4870 debuts, delivers 2x performance of 3870
Posted in The Channel, 25th June 2008 10:34 GMT
AMD has rolled out the Radeon HD 4870. The chip maker touted the GPU's ability to churn through more than a trillion floating-point calculations each second. It also heralded the part as the first to be connected to GDDR 5 memory.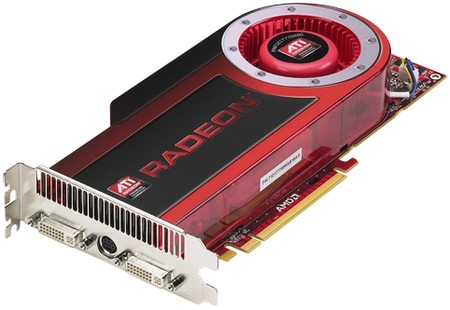 AMD's Radeon HD 4870: dual-slotter
The 4870 accompanies the 4850 launched last week - after some board makers, ahem, let details slip out early. Fabbed at 55nm, the GPU contains 956m transistors and operates on a PCI Express 2.0 bus.
That GDDR 5 memory - 512MB of it - connects over a 256-bit bus for a 3.6Gb/s bandwidth. The 4870's core is clocked at 750MHz. Unlike the 4850, the new GPU sits on a double-slot board and consumes up to 160W of system power.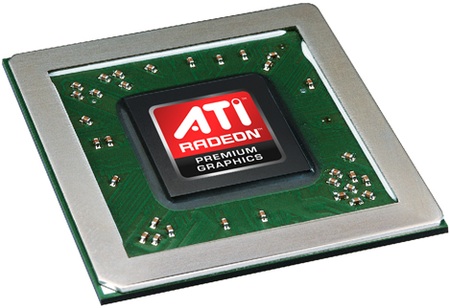 A teraflop GPU, today
That's 25W more than the old-gen Radeon HD 3870, AMD admitted, but it claimed that new part yields more than double the performance offered by its predecessor, when measured using 3DMark Vantage, at least. AMD claimed the two chips scored 1626 points and 3559 points in the benchmark, respectively.
So for an 18.5 per cent increase in power consumption, users get a 118.9 per cent gain in performance. Result: almost double the performance-per-Watt.
Expect versions of the board from all the usual board suppliers and priced at around $299. The 4850 retails for around $199.
Related Reviews
AMD CPU shoot-out: Phenom X3 and X4