Original URL: http://www.theregister.co.uk/2008/06/13/review_pentax_k20d/
Pentax K20D digital SLR
A serious DSLR for the serious snapper
Posted in Personal Tech, 13th June 2008 11:50 GMT
Review The arrival of the Pentax K20D on our doorstep last week marked the end of an era - that of the venerable, battle-scarred Pentax LXs and MXs, which have over the last 20 years or so provided faithful service.
The world has moved on, though, and once the switch had been made to digital, the K20D offered one crucial incentive: it could accommodate a stack of old Pentax lenses without fuss, according to the manufacturer. More on that later.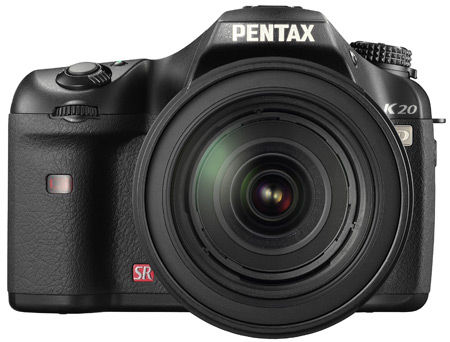 Pentax's K20D: posing for the camera
Unboxing the K20D reveals a 141.5 x 101 x 70mm body weighing in at 715g without the battery. The bundle includes a strap, Li-ion battery and charger, viewfinder cover, AV and USB cables, plus Pentax's Photo Browser, Photo Laboratory and Remote Assistant CDs plus, of course, an ominously thick instruction manual.
The ergonomics of the "fibreglass reinforced polycarbonate body with high-grade steel chassis" are pleasing enough, with the expected rubberised hand grips giving no cause for complaint. The K20D apparently boasts "72 seals on the camera body and 38 seals on the battery grip combine to ensure that humidity, dust and sand cannot adversely affect the camera", although there doesn't appear to be a seal to protect the top-mounted pop-up flash.
The heart of the beast is a 23.4 x 15.6mm CMOS offering around 14.6 megapixels, which you can exploit for either 14.6Mp (4672 x 3120), 10Mp (3872 x 2592), 6Mp (3008 x 2000) or 2Mp (1824 x 1216) JPEGs, or 14.6Mp (4688 x 3120) RAW in either compressed PEF or non-compressed DNG flavours.
The practical upshot of this is, on a 2GB SD card, you're going to get around 82 RAW snaps, 138 14.6Mp JPEGs, 206 of the same at 10Mp, 359 at 6Mp and 931 at 2Mp. Those JPEG figures are for the Premium compression ratio of 1:2.8. All JPEG sizes offer this and Best (1:4.5), Better (1:8) and Good (1:16).
The camera's initial set-up routine lets you input your time zone and the time and date, and after that it's pretty well essential to consult the manual for enlightenment as to what all those buttons do. Experienced digital SLR users will be way ahead of us at this point, but the K20D really is bristling with bells and whistles, so a good hour or so familiarising yourself with where everything sits is a sound investment for when you finally get out into the field.
The back is dominated by the 2.7in colour LCD monitor, to the left of which are arranged vertically buttons to trigger the main menu, image deletion, info and playback. On a slightly raised panel to the right are the controls for lighting the top LED screen, which also activates exposure comp; autofocus button - AF is also activated by half depressing the shutter release; and three-way AF dial, switching between Auto, Centre and Select for choosing of 11 focusing points manually.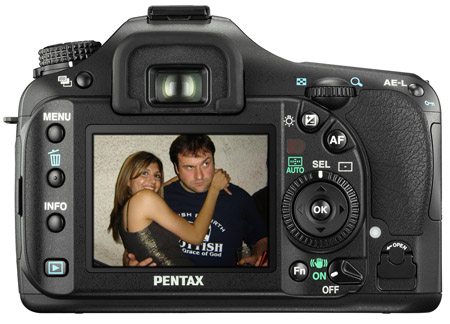 The K20D's impressive battery of rear buttons
Within the AF dial is a four-way controller for manipulating menus, and right in the centre is the OK button. Moving down, we find the "fn" function button and a lever-operated anti-shake switch, next to which is the SD card cover latch - a good, solid piece of metal.
And, just for good measure, the top of the back has an exposure bracket shooting button to the left of the viewfinder (with diopter adjustment slide). To the right sits the thumbwheel principally concerned with aperture adjustment and, just beyond that, an AE lock button.
The top boasts the usual exposure-mode dial, under which is the three-position metering mode lever (16-part multi-segment, centre-weighted and spot), plus hot shoe. The on-off switch surrounds the shutter release, to the left of which is a small green button, which sets the exposure mode to auto. Out front of the shutter release is a second thumb-wheel used to set shutter speed (30s to 1/4000) and, when you've got the exposure comp button pressed, to manually under or over-expose.
The top LED screen, in its least cluttered state, displays shutter speed, aperture, flash status, battery level and the number of snaps you've got left on the memory card.
To complete this litany of knobs, we find the three-position AF lever (Continuous - half depress shutter for ongoing AF; Single - half depress shutter for a one-hit focus; and, gasp, Manual) behind the left of the lens mount. Above that is RAW button which will, if you've got a money shot, up the image quality at the touch of a button. The lens release button is tucked away to the bottom right of the lens mount.
Finally, the mechanical flash release is a fairly unconvincing affair sited above the RAW button. The K20D's backside is unremarkable except for the highly robust, rubber seal heavy battery compartment cover, operated by a metal latch.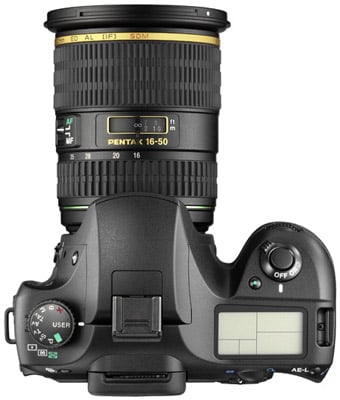 A more modest set of controls
So, what about actually taking a picture? Well, yes, but first there's the issue of which exposure mode to use? Here are the options: Green; Program AE; Sensitivity-Priority AE; Shutter-Priority AE; Aperture-Priority AE; Shutter and Aperture Priority AE; Metered Manual; X speed (1/180 locked); and Bulb.
The Green option is a point-and-shoot affair, which isn't going to be of much interest if you've shelled out for this camera, to be honest. Program is similarly idiot-proof, with the front and rear thumb-wheels allowing shutter speed and aperture adjustment, respectively.
The rest are self-explanatory. There's also a "USER" setting which you can select to store a load of preferred presets, including exposure mode, image resolution, drive mode (Single, Continuous, etc), white balance, and a plethora of other tweaks.
We opted to give this a roll in an old-school Aperture-Priority AE style, setting the ISO to 100 (default 100-400 auto, but widely user-definable between 100 and 3200), single drive mode, white balance on auto, image resolution at Premium-compression 14.6Mp JPEG with the AF on spot and metering centre-weighted.
Oh yes, and last of all, by burrowing into the Custom Settings menu we were able to set the "Preview Method" to "Optical", which rather marvellously allows, by rotating the on-off switch a smidge clockwise beyond "on" offers a depth-of-field preview through the viewfinder in the time-honoured fashion. The default setting is "Live View", which gives you a preview of the shot through the LCD screen. Pah.
The camera fires up in less than a second, and the autofocus is snappy and crisp. The viewfinder is bright, and in this mode displays shutter speed, f number and remaining shots. You just spin the rear thumb-wheel to get your desired f, and away you go.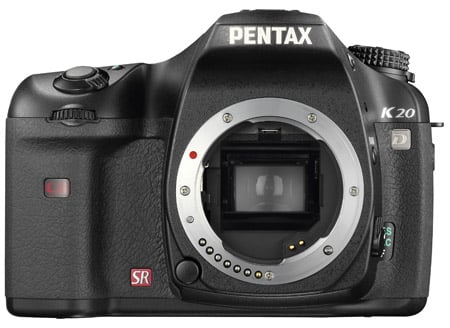 An impressive set of innards sets this camera aside from the field
The built-in light meter works a treat, but if you want to hedge your bets on exposure, there's an Auto Bracket function of three or five frames with step intervals of ±0.5, ±1.0, ±1.5, ±2.0 for 1/2 EV or ±0.3, ±0.7, ±1.0, ±1.3, ±1.7, ±2.0 for 1/3 EV. An Extended Bracket Mode allows simultaneous capture of images with three different white balance, saturation, hue, sharpness and contrast levels, should you so desire.
For those who like to get really hands-on, fully manual mode activates the front thumb wheel for control of the shutter speed. Exposure is indicated in the viewfinder as a series of vertical bars in the viewfinder, extending under and over the correct central exposure as calculated by your selected metering mode. We should add that if you prefer to reverse the thumbwheel operation and use the front for aperture, etc, you can select this throught the Custom Settings in the main menu, which also has options to change the operation of various other buttons in certain exposure modes - something to keep you entertained on long, cold winter nights.
Playback through the LCD screen is all you'd expect from a camera at this price. Brightness is adjustable, and a range of options allows you to display images with all those settings you've so lovingly tweaked to create the image, show multiple images, or select a slideshow, among other options.
To get the images onto your PC - via the USB connector under a flip-up panel on the left of the camera, which also hides the optional power adaptor input and electronic cable release jack socket - you've got Pentax's Photo Browser at your disposal, which will create dated folders for your snaps. Well, sort of - despite our best efforts, we had to make do with manually selecting the source and target folders, and the program seemed incapable of detecting pics which had already been saved, so decided to create copy folders of stuff it'd previously sucked from the camera.
Since we're all pretty familiar with Photoshop here at Register Hardware we're not particularly interested in the Photo Browser and the associated Photo Laboratory's image-manipulation capabilities, but we liked the former's exhaustive list of every parameter for a selected shot, which is nice if you can't remember exactly what manually-defined white balance you used for that particlarly fine image. Suffice it to say, it works well enough for storing and reviewing your material. Doubtless, readers have their own preferred methods and software for handling their photos.
Having disconnected the K20D from the PC, it was time to investigate some of the camera's other features. The fast-action types among you will appreciate the "motor drive" modes, offering: Continuous shooting (Hi), 14.6Mp JPEG, 3f/s, up to 38 frames in one sequence; Continuous shooting (Lo), which is as "Hi" but 2. f/s until the SD card is full; and Burst, approximately 21f/s at 1.2Mp JPEG "until the camera buffer memory is full".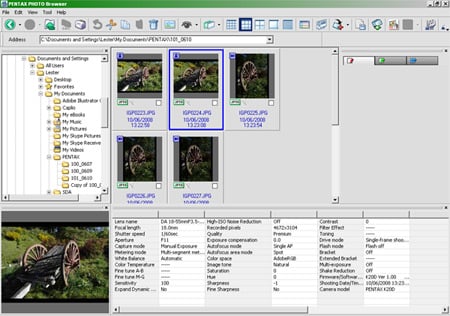 Pentax's Photo Browser
Now, if we hadn't been worrying so much about getting trampled to death, we'd have set the focus to continuous instead of single, which locks the focus at the point at which you hit the shutter release, as you can see from the sample shots later on. The last frame, by the way, is to assure the animal lovers among you that no donkeys were harmed during the shooting of this sequence.
The K20D's pop-up flash has a guide number of roughly 13, and can be deployed in six modes, depending on which exposure mode you're in: Auto; Auto+Red-eye; Flash On; Flash On+Red-eye; Slow-speed sync ("Sets the shutter speed slower depending on the brightness", Pentax explains); Slow-speed sync+Red-eye; Trailing curtain sync ("Discharges flash immediately before closing the shutter curtain"); and Wireless Mode, for cableless sync with Pentax's dedicated AF540FGZ and AF360FGZ flash units.
It's a fairly puny unit, which performs well within its parameters, but you'll want to attach something more substantial for serious work. Pentax notes that the two models mentiond above are "P-TTL auto flash units with a maximum guide number of approximately 54 and approximately 36 (ISO 100/m), respectively", with features including "slave-sync flash, contrast-control-sync flash, auto flash, high-speed sync flash, wireless flash, slowspeed sync and trailing curtain sync flash".
Our overall impressions of the K20D? While we're pretty happy with the K20D's build quality and sheer range of functions. We're really going to have to dedicate a further chunk of time to tweaking the vast number of available parameters and features such as white balance, colour space, LCD colour tuning, Pentax's raft of built-in filters, the anti-shake function, and many more - to get the camera set up the way we like it.
This is where the USER exposure mode comes into its own - every light fiddle with the settings can be stored here for instant recall, but be warned you must save any changes using the USER bit of the Set-up sub-menu in the main menu. Otherwise you will, as we did, make changes via the function menu, thinking they'd been saved, only to discover they'd been discarded during power-down. Moral? Read and inwardly digest manual before starting to shout.
The supplied battery appears to pack plenty of punch, and Pentax claims around 530 snaps on one charge - or half when using a flash. This can be boosted by attaching the optional Battery Grip D-BG2. Other accessories include interchangeable focusing screens, and electronic cable release or infrared remote.
Regarding image quality, we weren't as excited as we'd expected with the 18-55mm lens we'd bought with the intention of using it as a bog-standard everyday-use piece of glass. The image colours, though, are splendid and vibrant, and the blacks are the way we like our blacks: nice and black.
Sample shots
Click for full-size images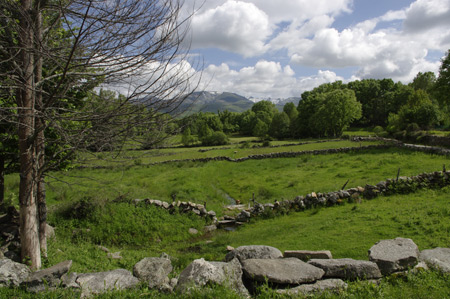 First impression of the Pentax K20D's performance, at 18mm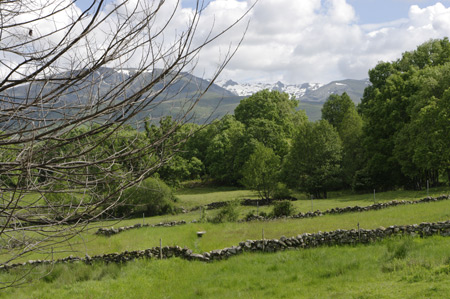 The same view at 55mm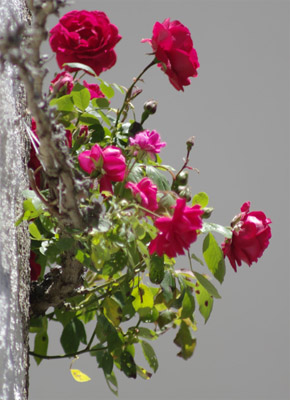 The colour reproduction on the K20D is pretty impressive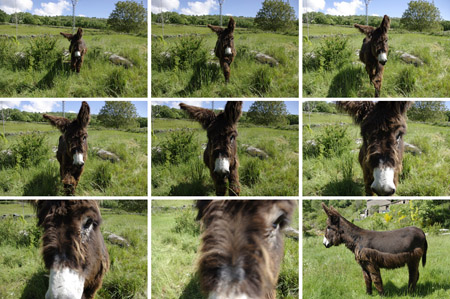 Here's a blast at Continuous shooting (Lo), with the camera on full auto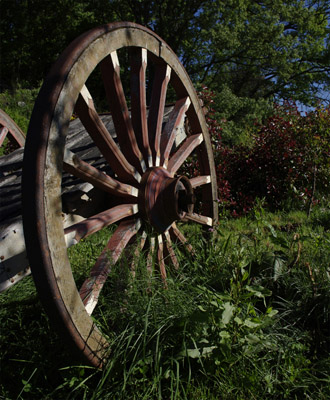 An example of what's possible with the manual mode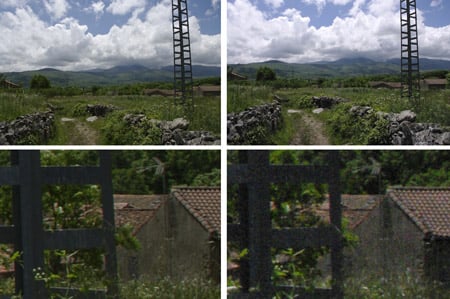 ISO 100 (left) and 3200 (right), with details
To test the lens theory, we concluded this peruse of the K20D by attaching a fine old Pentax 400mm we've had kicking about for years and has delivered proven results in the past. Pentax says that the camera is "useable" with all KAF2-, KAF-, and KA-mount lenses. 'Tis true, but it doesn't much like veteran M lenses with no "A" setting on the aperture ring.
After a certain amount of head-scratching and a resolutely locked shutter, we discovered that by setting the "Aperture Ring" option in the "Custom Setting" menu to "Permitted", we were once again able to fire up the old lens.
Verdict
The K20D is a serious piece of kit, which demands serious lenses to get the best quality from its 14.6-megapixel sensor. Getting the thing set up to taste requires close attention to the manual and plenty of unhurried tweaking, and accordingly it's a complete waste of time and money if you just want a competent but straightforwar digital SLR. The camera's weakest point is its flash, but that's hardly an issue for potential customers who'll certainly already have a better alternative, or will quickly get one.