Original URL: http://www.theregister.co.uk/2008/05/27/review_canon_digital_ixus_80_is/
Canon Digital Ixus 80 IS compact camera
An evolutionary rather than revolutionary offering
Posted in Personal Tech, 27th May 2008 11:52 GMT
Review Not long ago we looked at the Digital Ixus 70 IS and now comes the follow up, the Digital Ixus 80 IS. So is it a case of the same chocolates in a different box or has Canon radically redefined this camera sector?
First impressions are that the Digital 80 IS has that cool "Ixus look" – our model was sleek, silver, stylish and sophisticated, with a matte aluminium finish and chrome trim around the lens.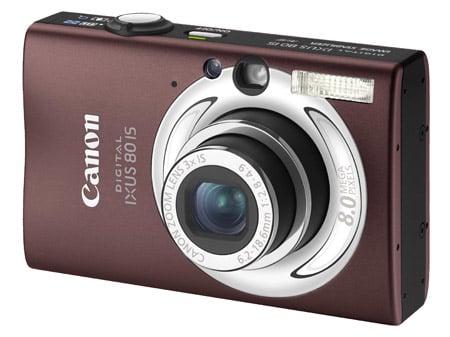 Ixus 80 IS: respectable rather than spectacular
Other colours, including brown, pink and caramel, are available. At the top is a large shutter button, a small power button and the zoom ring, while at the back is the familiar Ixus layout, with a small viewfinder (handy if shooting in bright light), large, bright 2.5in LCD screen, three-position slider for camera, movie and playback mode, and large function control ring for setting the ISO, macro mode, timer and flash.
In the middle is a Function Set button, which is used for selecting auto, manual and various program modes, as well as features such as white balance, compression and image file size. Below this are two small buttons for the display and menu. The latter is used to select various set-up menus. At the bottom is a small cover flap for battery and SD/SDHC memory card.
When it comes to specifications, the Ixus 80 IS is respectable rather than spectacular. There's a 1/1.25in CCD chip with 8 million effective pixels; a 3x 6.2-18.6mm zoom lens equivalent to 38-114mm lens on a 35mm camera, which is disappointing for anyone looking for a wide angle setting; DIGIC III processor; shutter speed range of 1/60-1/500sec; ISO range from 80-1600 with an optional High ISO Auto, not to mention Face Detection and optical image stabilisation systems – the latter can be set to continuous, shot only or panning mode.
There are 18 shooting modes and colour effects including portrait, colour swap and night snapshot. Panorama and widescreen shooting are also offered. There are also various playback functions including, red eye correction, trimming and resizing images. The Ixus 80 IS will also record movies in VGA or QVGA resolution at 30f/s. All of this is packed into a compact body measuring 86.8 x 54.8 x 22mm and weighing 125 grams without battery or card.
So as you can see, it's pretty much par for the course for a camera at this price point – indeed some might suggest that it's just a smidgeon light on features, such as a wide angle lens, more manual control and more pixels on the CCD.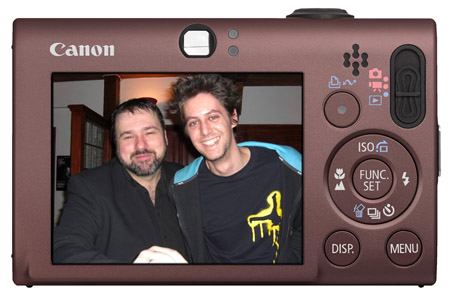 Par for the course for a camera at this price point
Switch on is swift and the Ixus 80 IS is ready to shoot in a couple of seconds. Shutter response is also fast. We found the three-way slider a bit fiddly and it was easy to go from camera mode to playback mode when you simply wanted to shoot some movie footage. The Function Set system was easy to navigate, however, and simply involved scrolling along an L-shaped menu of icons (the Ixus 80 IS also tells you in text what each icon stands for).
Depending on the setting, the vertical part of the L-shaped menu will let you alter various parameters. In the laughably described manual mode, you can, for example, adjust the exposure compensation setting and set the white balance for cloudy, light and various types of artificial lighting.
Performance-wise, the Ixus 80 IS more than delivers the goods. Colour reproduction was accurate, detail was sharp and the finished image is impressive, whether you're viewing it on a PC monitor or a hard copy print.
White balance and exposure were also accurate and rarely fooled, even in the auto mode. The macro setting lets you zoom in close to the object – within 3cm – and it works well. However, steer well clear of an optional digital macro system which can "boost" the macro setting up to 4x – the picture is pretty ropey. The High Auto ISO feature includes motion detection technology that is designed to ensure that fast moving objects remain sharp.
We tried it by shooting some fast moving cars and it worked fine, but then again, so did the Ixus 80 IS when this mode was switched off... We liked some of the program settings though. For instance, the widescreen setting did a good job in pulling in extra side detail, and the Night Snapshot really made a difference in low-light conditions.
Sample shots
Click for full-size images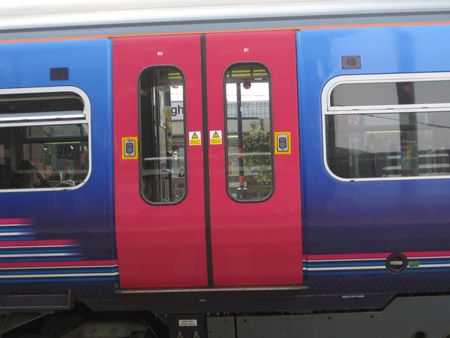 The Ixus 80 IS offers good colour reproduction and overall, we were impressed with the image quality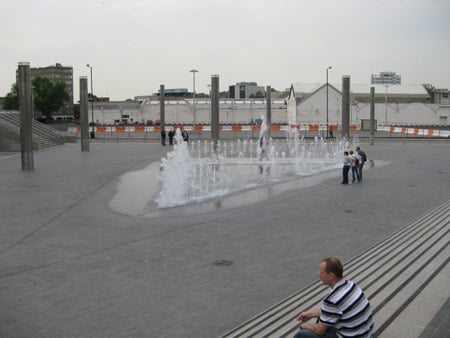 The image is taken on basic settings...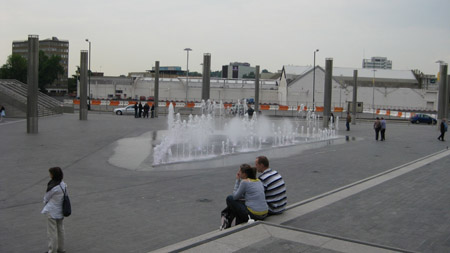 ...and then on the widescreen setting. Ideal if you're viewing images on a widescreen display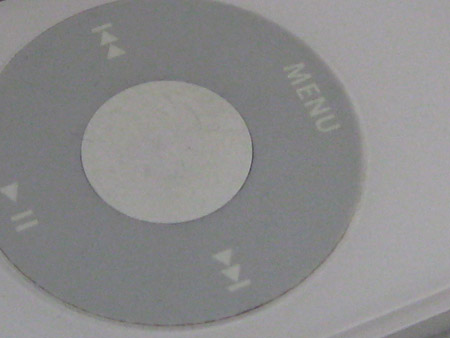 The optical macro setting lets you get within 3cm of an object, but you can also use the digital macro to boost this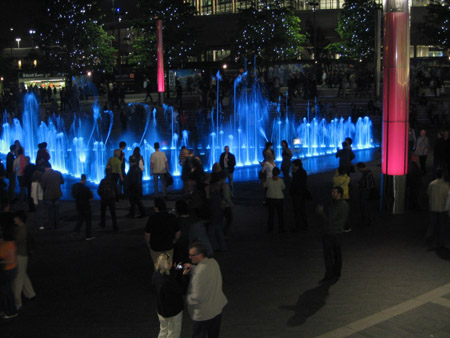 The Night Snapshot does a good job in boosting picture information when shooting in low light
However, we were not convinced by the My Colors effects, which include sepia, black and white and the option to emphasise red, green or blue – file these under gimmick. We liked the fact that in movie mode you can zoom and there's a nice time lapse function offering 1 or 0.5 frames per second shooting. The moving pictures offered smooth motion and there's also an option to shoot compact movies (at 160 x 120 pixel resolution and 15 frames per second) for publishing movies online.
Verdict
So is the Ixus 80 IS a mere cosmetic makeover of the Ixus 70 IS? Not quite. It's got a few more pixels on its CCD and the red eye reduction and face detection systems seem better, but all in all, there's not a great big difference between the two. We felt that the Ixus 70 IS was more an evolutionary model than a revolutionary offering and the same goes for the Ixus 80 IS.
The styling has changed but there's not a massive difference under the bonnet. Manual control is very limited but then again, we suspect anyone buying this camera will be more interested in the way it looks and handles and that it can deliver decent picture quality when shooting in auto mode. And to that extent, the Ixus 80 IS delivers the goods in spades.