Original URL: https://www.theregister.co.uk/2008/05/21/medion_satnav_glamour_edition/
Medion charts a path for women drivers
Find your way, in pink
Posted in Science, 21st May 2008 09:02 GMT
Satnav manufacturer Medion is targeting women drivers with its latest navigator: a pearlescent pink model with matching case.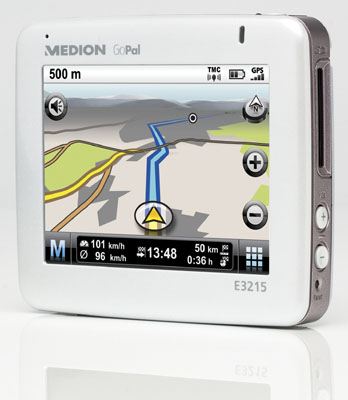 Medion's GoPal E3215 Glamour Edition: comes in - guess what - pink
For girls on the go, the GoPal E3215 Glamour Edition comes pre-loaded with maps of Western Europe and a 3.5in touchscreen display that automatically adjusts the brightness according to surrounding light levels. So, if you've lost your lippy down the back seat late at night, then it may come in handy.
You can swap between simplistic route displays, such as an arrow pointing out the direction, or opt for a 3D display of your surroundings. Traffic updates are also supplied, allowing you to navigate around, say, traffic jams in real time.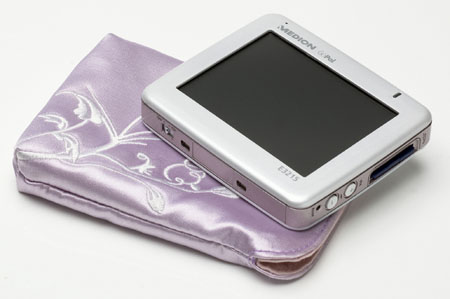 ...and comes with a matching bag
Like many other satnavs already on the market, the GoPal E3215 Glamour Edition also comes with pre-loaded points of interest, including shopping malls and hair salons. But it also includes a handy travel guide to 50 European cities.
Data is stored on SD cards, allowing you to display pictures of the satnav's screen too.
Medion's GoPal E3215 Glamour Edition will be available in the UK next month for £150 (€190/$290).