Original URL: https://www.theregister.co.uk/2008/04/18/review_sony_ericsson_k660i/
Sony Ericsson K660i internet phone
Designed for surfing
Posted in Personal Tech, 18th April 2008 11:02 GMT
Review It may not be as eye-catching as a Walkman music mobile or a Cyber-shot cameraphone, the K660i's web-focused features may grab another type of user in a similar way, Sony Ericsson hopes.
The candybar K660i is SE's first mid-tier handset to be marketed specifically for its online-friendliness, and it features a set of illuminated browser shortcut keys that become active when surfing, 3G HSDPA for mobile broadband connectivity, and a browser with landscape mode as the default setting.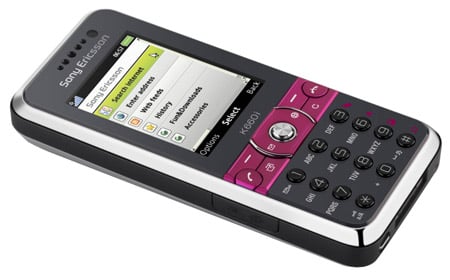 Sony Ericsson's K660i: the internet in your pocket, apparently
The K660i's other features are typical of a mid-range 3G mobile. The display is standard-sized for a Sony Ericsson mid-ranger: a 2in, 240 x 320, 262,000-colour job. Video calling is facilitated by a camera on the front, with a two-megapixel camera doing the main shooting duties on the back. There are music and video players on board, but there's no Wi-Fi connectivity on this phone. The K660i has also been loaded with a Google Maps, and an on-screen RSS ticker is included too.
But while web optimisation may be the main selling point, in reality there's no new 'super browser' experience – virtually all of the web functionality built into the K660i has been seen before on other recent 3G phones, such as the Walkman W890i - reviewed here. Instead, the differentiator is the emphasis placed on user-friendliness.
The illuminated browser shortcut buttons are a first here. They echo Sony Ericsson's recent Cyber-shot camera control shortcut keys. Lined up alongside the 3, 6, 9 and # keys, four miniature icons light up when you launch the browser. Holding the phone in landscape orientation, you can take the browser shortcuts by tapping the relevant number buttons below them.
However, when you start entering text for addresses or searches, the input frame slips the screen back into portrait mode to make numberpad letter tapping easier. This is a sensible arrangement given the keypad limitations, but it means you'll be flipping the phone back and forth during extended surfing sessions. The keys are very small and round, which some users may find too titchy - we had no problems, but we'd have preferred more substantial buttons.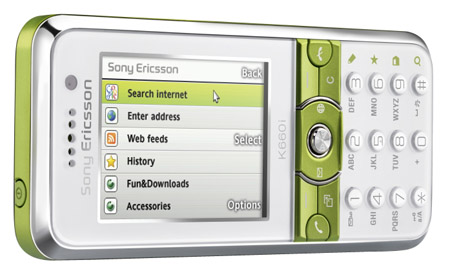 Browser shortcuts are integrated into the keypad
This phone is a pocketable 104 x 47 x 15mm and weighs a moderate 95g. The K660i's design includes striking colour contrasts across the central control button panel, in either wine-on-black or lime-on-white combos. A touch of chrome edging accents the stylish look. The control button arrangement is centred on the navigation pad, which has a web browser icon marked on it. It's other shortcuts can be configured by the user.
The controls follow Sony Ericsson's most recent, more conventional layout, featuring standard Call and End keys, with soft-menu keys, a clear key plus an 'Activity Menu' button that pulls up a mini-menu of handy apps and functions, including Bluetooth, TrackID and Google Maps.
The main menu seems to have left alone, using its typical grid of icons leading to tabbed sub-menu lists.
It's unusual to get the browser's launch page immediately in landscape mode, though should you wish to it's easy to toggle between portrait, landscape and full-screen views by tapping the * key. The launch page layout is the same straightforward presentation as we've seen before recently, with a Google search bar on top of an address bar, an RSS feed link, history option, and links to Sony Ericsson download and product information sites.
High-speed HSDPA 3G connectivity means web pages are rendered quickly and downloads are speedily delivered to the phone. You can zoom in and out of pages too, and increase text size where necessary.
The photopgraphy experience is average, however. A 2Mp camera is now the minimum you'd expect of a mid-tier phone, and the K660i has one. But this model isn't equipped with the shooting enhancements of the Cyber-shot range. There's no flash or autofocus, so shooting capabilities are limited.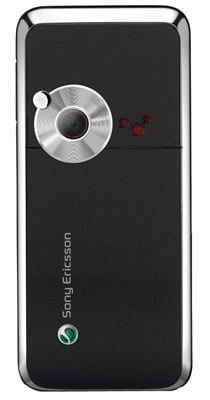 The main shooter is an average 2Mp camera
There's a dedicated camera button on the side to trigger the appropriate app and take snaps. You can adjust the white balance and brightness, and there are a few colourisation effects you can use. There are multi-shot and panorama shooting options to play with.
Results from the camera are reasonable, though the level of fine detail you can capture is limited. Colours are good in decent lighting, but the camera lacks subtlety when dealing with demanding tonal situations. In low light conditions, the lack of a photo light or flash becomes an problem. Even in night mode, picture noise is evident, giving images a grainy feel. You can take video footage with the camera, with maximum 320 x 240 resolution at 15 frames per second. Quality again is, again, average.
However, the K660i lets you do minor edits on images and video clips using its Photofix, PhotoDJ and VideoDJ software. And Sony Ericsson once again provides the option to upload images and video clips directly to a Blogger account.
Although not a member of the Walkman clan, the K660i's music player has a sophisticated look and feel. Tracks are arranged in familiar categories, too, including artists, albums, playlists, audio books and podcasts. Album cover art is supported too, and you can sync tunes with a PC using the supplied Media Manager software and USB cable. As usual, you can also drag and drop tracks in mass storage mode, too, or slip in a preloaded Memory Stick Micro (M2) card.
The K660i comes with a 256MB M2 card to supplement its 32MB of internal capacity - there's a slot on the side of the phone for quick swapping. The music player can put up a fine performance. However, the bundled earphones are again average and don't reproduce the quality of a comparable Walkman phone's ear-set.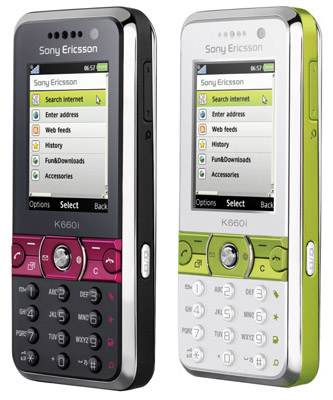 Available in either wine-on-black or lime-on-white combos
The sound through the supplied 'phones can be much improved if you upgrade the earwear – though there's no 3.5mm socket in the phone or an adaptor supplied for standard headphones. Using one snaffled from a Walkman phone with our reference Sennheisers, you can really get the most from the player, though modestly-priced higher quality earphones will make a difference too. Bluetooth headphones are another option. Anyone looking for a bit of free entertainment will also appreciate the RDS FM radio included on this phone. TrackID music clip identification software is also part of the music package too.
Google Maps is a feature we've been pleased to see arriving pre-loaded on a number of recent phones. You don't need a GPS receiver - instead, the app uses cellsite triangulation to determine a rough area for your location, and pulls up mapping, satellite imaging and other information automatically over the air.
Accuracy is within a few hundred metres radius - your approximate location is illustrated by a shaded circle on a map - depending on cellsite density. While this isn't GPS accuracy, the service does enable you to get maps (and satellite shots) of the area you're in quickly – useful if you're in an unfamiliar place – and to zoom in and out to get your bearings. You can also search for information on local business and services, and get navigation instructions. And, if you want to upgrade to GPS level accuracy, the phone can communicate with an optional standalone Bluetooth GPS receiver module.
RSS is another web feature now becoming standard issue. This offers a useful way of getting updates from favourite websites and blogs without having to fire up the browser each time. You can also have it as a standby screen news ticker, with latest update frames running up the side of the screen.
The K660i ticks all the requisite boxes for organiser functionality, with PC synchronisation of contacts, appointments, bookmarks, tasks and notes possible using the PC Suite software provided. Naturally, messaging options include email with support for attachments and push email.

The candybar design is comfortable to hold and doesn't take up much pocket space
Battery life for the quad-band K660i is quoted by as up to nine hours of talktime connected to a GSM network or 4.5 hours chatting away on 3G. Standby is said to be up to 330 hours between charges. This is around the average you'd expect from a mid-range handset, and in real-life usage, our phone use gave us between two and three days' running time. You can expect lower than two days if you use the browser intensively, or keep your music playing.
Voice calling was generally very good quality, clear and reliable – just the sort of no-nonsense performance you want from your mobile, in fact.
Verdict
The camera is one of the K660i's more average elements that could disappoint the web-savvy younger target audience. The music player could benefit from a better set of earphones - or an easier headphone upgrade option - while some users may find the numberpad buttons too small for their liking.
The K660i's illuminated web browsing shortcut buttons do differentiate it from others in Sony Ericsson's well-stocked mid-range - but its browser set-up doesn't really offer anything unique enough to be a star attraction. And if you were a web-savvy mobile buyer, you might be looking elsewhere for something sporting a larger display, possibly with a smartphone OS, keyboard or Wi-Fi.