Original URL: http://www.theregister.co.uk/2008/04/15/review_htc_s730_windows_smartphone/
HTC S730 Windows Mobile smartphone
Does what it says on the tin
Posted in Personal Tech, 15th April 2008 11:02 GMT
Review The successor to the S710, the S730 is a dull but hard-working member of the HTC clan. It's neither quite so ubiquitous as its big brother the TyTn II nor quite as fashionable as its sisters Touch, Dual and Cruise.
In appearance, the S730 is a pretty run-of-the-mill smartphone, with its traditional keyboard layout; 2.4in, 320 x 240, 65,536-colour screen; and stout HTC-grey plastic shell. With its slide-out Qwerty keyboard, the S730 could be seen as a sort of TyTn mini-me. It does most of the same things, but at 106 x 51 x 19.4mm in size and 150g in weight it's a fair bit narrower and shorter, and a whole 40g lighter. OK, it's 5mm thicker, but you can't have everything.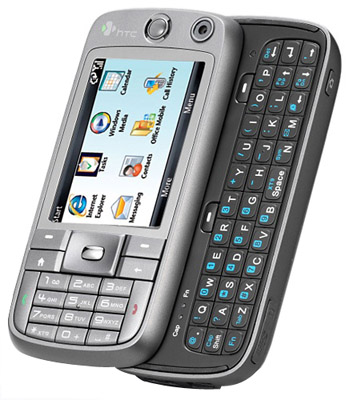 HTC's S730: good size and good weight
In the hand, the S730 is a chunky yet comfortable device to hold. The keypad layout is a model of common sense while the central navigation pad is suitably sized, positioned and weighted for thumb use. The only slight ergonomic 'erk' is that is if you tend to hold the phone in your right hand, it's a too easy to push the keyboard open. We had the same problem with the first generation TyTn, though in that case it was an issue for lefties as the handset slid the other way.
We give the S730's slide-out keyboard top marks. The keys have a slightly rubbery feel and raised centre which combine to make it one of the best HTC keyboards we've used, and a quantum leap forward from the S710. The inclusion of two small LEDs to let you know the Cap and Fn keys have been pressed is another nice touch.
When it comes to connectivity, the S730 has the bases well covered, coming with 3.6Mb/s HSDPA 3G, quad-band GSM/GPRS/Edge, Bluetooth 2.0 and 802.11b/g Wi-Fi.
Incidentally, the S730 is also available as the O2 XDA Atmos.
The S730 is driven by Windows Mobile 6 Standard, which means prodding the screen is a waste of time and tendons. Nevertheless, navigating around the OS is straightforward. The only niggle is the main menu area: to move to the next 'page' of icons you have to hit the More soft-menu key, but to move back you have to hit the Back key. Why in the name of all that is holy can you not just scroll up and down through the entire list?
HTC's own home screen is a now familiar sight with the big LCD-ish time display and six screen icons that take you to time, alarms, the weather, contacts, email and SMS messages, and the phone log. It's a borderline call if the screen is quite big enough to comfortably take all this info. The S730 has a handy auto-update option for the weather application, which raises one question: why doesn't the Touch/Dual have it?

The hands free/headphones adaptor is a must-have, but it's an extra £14.95
One issue we have with the HTC home screen is the lack of shortcuts, user-defined or otherwise. Early on in our test, we switched back to Windows Mobile's default home screen. OK, you lose the weather report but you gain ten shortcut icons, and for the sake of those we will resort to sticking our head out of the window to see if it's raining.
While using the same 400MHz processor as the Touch Dual, the S730's memory is a pretty parsimonious 64MB, which means it doesn't run quite as quickly as the Dual. Don't get us wrong, any lack of speed never gets in the way of day-to-day use, but you do notice that spinning Trivial Pursuit cake thingammijig every so often. Storage runs to 256MB, but the SDHC-compatible Micro SD card slot allows you to up that to 8GB and soon 16GB.
You might say that there's not much point buying a Wi-Fi handset if you can't make VoIP calls on it, so gloom descended when we tried, but failed to load Skype onto our test handset. We scratched our heads, came to the conclusion that the free 13MB of program memory just wasn't up to the job and downloaded Fring instead.
Fring worked a treat, and in what seemed like seconds - but was in fact about five minutes - we were chatting to our Leader, who was allegedly working in Shanghai, via Skype Out. Fring also allows you to access pretty much all your VoIP and IM accounts from the one application. Which is nice.
The two-megapixel camera is the same old, same old. And, as we've come to expect from HTC, the headphones connect through the mini-USB port. This makes HTC's own USB-3.5mm hands-free/headphones adaptor something of a must-have, and this is irritating partly because the supplied phones are pretty nasty, but mostly because the thing isn't bundled. No, it's a £14.95 accessory.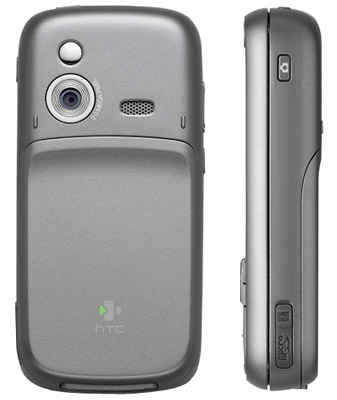 The 2Mp camera is the 'same old, same old' we've come to expect from HTC
Call quality proved to be well up to snuff, as did the handset's ability to find and keep hold of a Wi-Fi signal, while the built-in speakerphone was both clear and loud, vital for those impromptu conference calls. 3G reception also proved to be more robust than on our recently tested Touch Dual.
Battery life is entirely dependent on what you leave switched on. With Bluetooth and Wi-Fi going you can expect a dead battery in about seven hours. Switch the Wi-Fi off and you are looking at about a full day of average usage between charges.
Verdict
If we had to sum up the S730 in one word it would be 'competent'. Sure, there is nothing here to set your hair on fire with excitement, but what there is a reasonable depth of basic functionality which will probably appeal to the business rather than domestic user. The screen could be better - HTC is slipping a bit on this front across its range - and the same could be said for battery life. It could do with more in the way of program memory too.