Original URL: https://www.theregister.co.uk/2008/04/10/review_sony_ericsson_w380i/
Sony Ericsson Walkman W380i budget music phone
Less iPhone killer, more Shuffle worrier
Posted in Personal Tech, 10th April 2008 13:55 GMT
Review Having revamped its high-end Walkman line-up with the W890i and the W960i, now it's budget music mobile buyers' turn to get a fresh deal, with the W380i clamshell. But are its smart design and novel features enough to give it pocket pulling power?
On the scale of music phones, the W380i may be less 'iPhone killer' more 'Shuffle worrier'. Aimed at a younger, more cash-crunched audience than some recent Walkman phones, the W380i isn't a do-it-all handset by any stretch. Its imaging capabilities play second fiddle to the phone's tune-playing resources, for instance, with a 1.3-megapixel camera unusually devoid of video capture capability.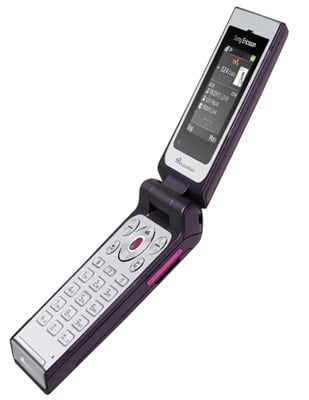 Sony Ericsson W380i: design freshness
But on top of the core Walkman appeal, Sony Ericsson has added a little gimmickry, gadgetry and design appeal that may just make a difference for some members of its target audience.
One of Sony Ericsson's newly-developed headline gimmicks is Gesture Control, which allows users to silence incoming calls or switch a clock alarm to snooze with a sweep of the hand inches above the camera. 'So what?' you may ask, but think of all those few seconds you'll save over the course of a year or two by not opening the flip...
More eye-catching, and useful, are the integrated music controls on the front of the clamshell and a concealed OLED external display. The control buttons consist of Braille-effect raised dots on the moulded surface of the plastic shell. They're a pretty inconspicuous part of the design until the music player kicks into action. Then, the OLED strip glows into life, with details of tracks scrolling across the display, which appears to come out of nowhere from behind the plastic casing.
We've seen the 'hidden display' trick before, first with Sony Ericsson's own Z610i a couple of years back and more recently on the Motorola MOTO U9 - reviewed here - but it's carried off well on this design. The thin 36 x 128 OLED - read in landscape orientation - also shows incoming caller info and standby status, slipping back out of sight when not required.
The moulded-surface music player controls need solid presses. But usefully there's haptic feedback in the form of a buzzy vibration to confirm that keys have been properly pressed. A keypad slider lock on the back ensures keys aren't accidentally pressed when you're listening to tunes with the phone in your pocket or bag.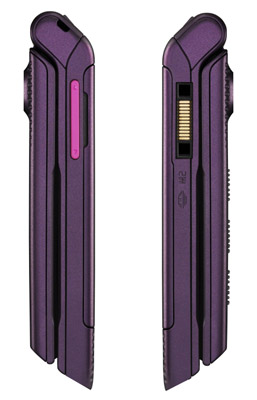 A distinctive design for a budget phone
The design is distinctive for a budget phone, with the wedge bottom providing a Sony Ericsson design trait. Its plastic shell comes in "electric purple", "magnetic grey" or "black champagne", with contrasting coloured detailing on the odd button or two.
Flip the phone open, and the inside display and keypad are pretty conventional. The well-spaced rectangular buttons are easy to press and responsive. The screen is a 1.9in, 176 x 220, 262,144-colour display, one of Sony Ericsson's lower-resolution panels.
The graphic and imaging experience therefore isn't as rich here as it is on the higher spec models, although the basic nuts and bolts of the menu navigation system is the same. The control buttons and navpad are configured in a typical Sony Ericsson way too, although not like some recent models that have conventionalised the set-up with the addition of Call and End keys.
The central navpad offers pre-loaded or user-defined shortcuts – including, at the top, a Walkman-logo'd fast route to the music player. The navpad is flanked by a pair of menu keys, and 'back' and 'clear' buttons. Set above the numbers, on smaller buttons are the on/off button, a browser key and a main-menu button.
The menu system is conventional Sony Ericsson, with a grid of icons and subsequent sub-menu lists and tabs to work through. It's easy to follow and intuitive.
Gimmicks aside, the main reason you'd choose any Walkman mobile is the promise of its music player. Although the W380i is a budget handset, you still get a set of above-average earphones and a 512MB Memory Stick Micro (M2) card bundled. The card slips into a hot-swappable slot under the back cover.

The menu is conventional Sony Ericsson: easy to follow and intuitive
The Walkman player user interface is simple to use but attractive, using a well-structured, icon-aided system. Categories are limited to artists, albums, tracks and playlists, but it does support album cover art, and you can tweak equaliser settings and add Sony's trademark Mega Bass to boost a bit of bottom, if that's your thing. Copying tracks over from a PC is straightforward whether you use Sony Ericsson's software or drag and drop tracks over to the M2 when the phone's in file transfer mode.
Audio performance is highly impressive and excellent for a music mobile at this price. You get a well-rounded sound with subtlety and not a little punch too that is very pleasing. There's an FM radio inside too, which you can use the external music buttons and controls to operate. You can add your own higher quality headphones, thanks to the usual Walkman two-part earphone cable that provides a 3.5mm headphone jack adaptor mid-way. Stereo Bluetooth headphones are supported too. One bugbear is the side positioning of the phone's headphone connector socket, which is also used for the charger and data cable.
The standard Sony Ericsson connector is quite bulbous, making it a touch awkward and snaggy in your pocket when the headphones are plugged in. You can listen to tunes through the loudspeaker, although the sound is wincingly tinny.
Walkman phones don't usually have Sony Ericsson's best cameras inside, and the W380i maintains the tradition with aplomb. 1.3 megapixels is the entry-level resolution for cameraphones in 2008, while the lack of even scratchy video shooting won't impress those looking for YouTube glory. In good light, you can get reasonable snaps for MMSes or viewing on a PC screen, but images aren't detailed enough for decent printing and the overall quality is generally disappointing.
With no flash, murky conditions or poorly lit indoors situations will yield very poor pictures with lots of noise. The camera interface does offer some basic adjustment options, but the camera isn't high on the priority list here. However, the W380i does let you upload images to a Blogger account straight after snapping.
Sony Ericsson has included a decent standard set of features for a lower-end handset. It's nifty TrackID software is present, enabling you to identify music you hear around you or on the radio with a few quick button presses.
Email and attachments are supported, and there's a web browser on board. Although limited by GPRS/Edge speeds, it has a Google search facility on the launch page to help you along. The W380i also has an RSS reader, enabling you to subscribe to regular updates from your favourite websites or blogs without the having to use the browser.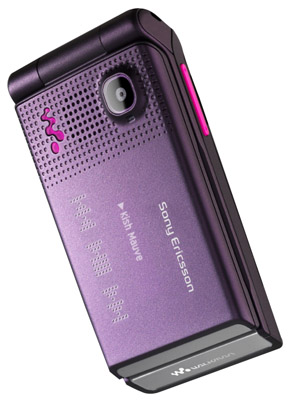 The 1.3-megapixel shooter is entry-level these days
The customary selection of organiser tools are present, along with three quite playable games: Extreme Air Snowboarding, QuadraPop and The SIMs 2.
You can expect a reasonably good battery performance from the W380i. Sony Ericsson claims a standby time of up to 300 hours, or talktime of up to seven hours. These figures don't include copious use of the Walkman player, which will increase the frequency with which you have to recharge. With average phone usage and a smattering of music playback, we had to reach for the charger after two to three days. So, not an exceptional, but decent battery life. Call quality was up to standard, too, with no problems – it was consistent and reliably good.
Verdict
Most people who fancy a Walkman phone will want it for its music player, and on this score the Sony Ericsson W380i delivers the goods. Its competitive price tag means there are compromises on the feature front – most notably its less-than-impressive camera capabilities and lack of 3G.
You might also expect cheap, plasticky materials for such a low-cost clamshell, but Sony Ericsson has at least managed to give the W380i a twist of design brio to lift its look above the run-of-the-mill. Its external controls and screen combo make it practical as well as eye-catching.
The W380i is an attractive package for music mobile buyers on a tight budget. Sure, it has its limitations, but its music playback performance is most definitely still on the money.