Original URL: https://www.theregister.co.uk/2008/04/07/lg_third_black_label_series/
LG slides out Shine-successor specs
Posted in Personal Tech, 7th April 2008 09:25 GMT
LG has let slip some sketchy details about its latest Black Label handset, which the company will release into Europe later this month.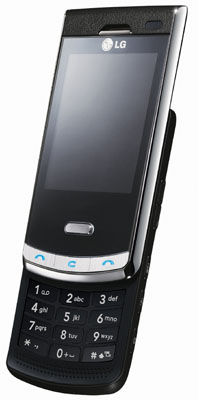 LG's third Black Label Series handset
The handset hasn't been publicly named yet, but LG said the phone follows in the footsteps of other Black Label devices: the Chocolate and the Shine.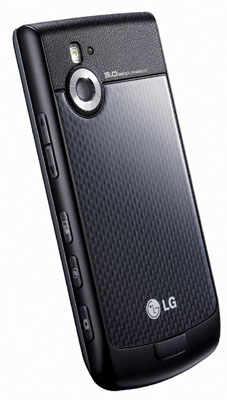 Featuring a five-megapixel camera and carbon fibre
The unnamed model features a five-megapixel camera and a back panel made from carbon fibre. The phone's display is cut from tempered glass, LG said, in a bid to toughen the screen against knocks and scrapes.
Pictures appear to show a speaker built into the bottom of the handset, just underneath the keypad. It also looks like there's a user-facing camera built into the device, meaning video calls will be a possibility - it's a 3G device, in other words.
One thing is for sure, though: the third Black Label phone will be officially unveiled by LG on 24 April.