Original URL: https://www.theregister.co.uk/2008/02/28/nintendo_ds_lcd_price_fix/
Nintendo DS linked to LCD price-fixing scandal
Sharp and Hitachi probed
Posted in Personal Tech, 28th February 2008 11:41 GMT
Japan's Fair Trade Commission has raided the offices of Sharp and Hitachi over allegations that they've been illegally fixing the price of LCD screens said to have been bought by Nintendo for its DS handheld console.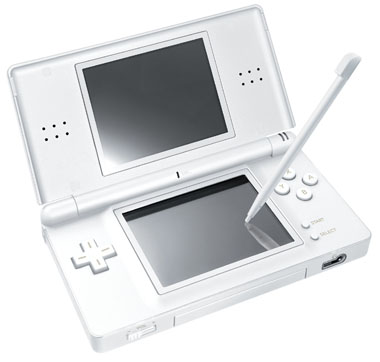 Nintendo's DS Lite: price set to fall?
According to Japanese law, Sharp and Hitachi could each be fined up to ten per cent of the money earned from the alleged price fixing. If the two companies are found guilty, then would-be DS owners may see a welcome price drop in the console, although it's early days yet.
It's not known how long the alleged price-fixing scandal has been going on, and whether it affects the DS, the DS Lite or both.
By the end of December 2007, the DS Lite had sold just under 46m units globally, while the original DS had sold just under 65m units globally.
Figures from market watcher iSuppli have already predicted that global shipments of LCD displays measuring less than 10in - the kind used in the DS - will reach 4bn during 2008 - clearly a highly lucrative business for screen makers.