Original URL: https://www.theregister.co.uk/2008/02/07/endemol_big_brother_smuggling/
Big Brother firm tech exec locked up in UAE
Campaign launched against Dubai 'drug' arrest
Posted in Policy, 7th February 2008 16:43 GMT
The head of technology at TV production firm Endemol has spent almost two weeks in jail in Dubai without charge, accused of drug smuggling.
Cat Le-Huy, a 31-year-old London resident known to friends as "Diz", was arrested on arrival at Dubai International Airport on January 26. A German national, he was on his way to visit a friend in the city.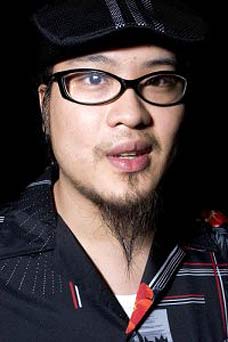 Cat Le-Huy
United Arab Emirates officials detained him in airport cells after finding melatonin tablets in his bag. Melatonin is a hormone that occurs naturally in the human body and is available over the counter in Dubai. It's often used by travellers to help ease the effects of jetlag.
Authorities later said tests on Le-Huy's luggage detected fragments of cannabis resin. He denies the allegation, but was forced to sign an Arabic document which it is feared may have been a confession. He was also made to provide a urine sample. If any illegal substances, which can include the common painkiller codeine, are found in a suspect's system, UAE law counts it as possession and levies a minimum four-year sentence.
Endemol said in a statement: "Cat has worked with Endemol over the last two years, most recently as a consultant in our digital media department, and obviously we're very concerned for him."
"Our understanding is that he is being held without charge and we are liaising with his family in LA and Australia to co-ordinate the best way we can help. As part of this we have been in contact with the Consulate in Dubai and the local government to try and ensure he is treated fairly. We remain hopeful that he will be released soon."
German consulate representatives have been told the urine test results will be available on 11 February. Le-Huy is reported to be in good spirits, but there's confusion over whether he might be moved to Dubai's main prison.
Worried friends have launched a campaign to raise awareness of Le-Huy's plight. They believe his east Asian appearance and long hair made him a target and have set up a campaign website here. There's also a petition for his release here, and a Facebook group here. ®