Original URL: https://www.theregister.co.uk/2008/02/06/review_pentax_optio_s10/
Pentax Optio S10 compact camera
Small and perfectly formed
Posted in Personal Tech, 6th February 2008 11:59 GMT
Review Some products' claims to be pocket-sized often stretch the imagination - and the material. Pentax describes the Optio S10 as being "ultra compact" but this time it's dead right. This camera isn't just pocket-sized, or even palm-sized – it's diddy.
Soon to complemented by the newest addition to Optio range - the S12, the S10 measures just 87 x 54 x 21mm in size and weighs a paltry 130g with battery and memory card in place.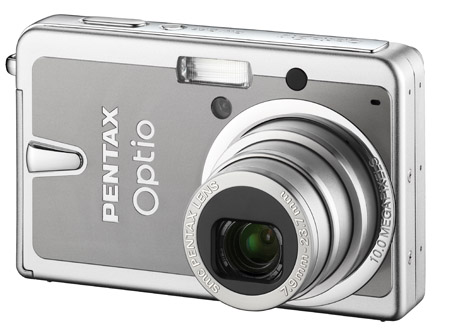 Pentax's Optio S10: teeny-tiny
So, full marks to Pentax for portability. The Optio S10 certainly looks stylish, finished as it is in very handsome two-tone aluminium. On the top are a shutter button and a power button which glows green when the S10 is ready for action.
At the front is the lens, flash, pinhole-sized microphone, autofocus light and a senor window for an optional remote control. The rear is dominated by a 2.5in LCD screen with 232,000 pixels - which for some strange reason, Pentax describes as "23.2 megapixels" in the instruction book - zoom rocker switch, playback button, menu button, a green button for quickly reverting to the factory settings, and a five-button multi-controller.
At the side is a flap that covers the battery, memory card slot (SD/SDHC), power socket and a mini USB port that doubles as a PC/AV out connection.
The Optio S10 may be small, but it does offer a lot beneath its compact exterior. You get a ten-megapixel, 1/1.8in CCD; 3x optical zoom that's equivalent to 38-114mm in a 35mm film camera; 22MB of internal memory; a 1/2000s to 4s shutter speed range; a sensitivity range from ISO 64 to ISO 1600 (ISO 64-800 in auto mode); 18 pre-set shooting modes; manual focus and white balance; and exposure setting from -2 to +2 EV in 1/3 steps. Oh, and it also records movies in the DivX format.
We've long been impressed with the ease of use offered by Pentax compact cameras and the Optio S10 is no exception. It soon powers up and is ready for shooting - and the LCD display isn't cluttered with meaningless icons. The small size does mean there's an increased risk in camera shake, but the S10 feels fairly solid in your hands and there is a (sort of) shake reduction system.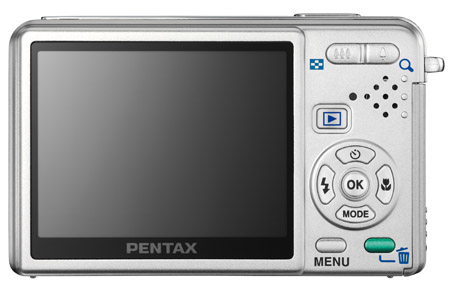 LCD is a lovely size, but tricky to see in sunlight
Press the menu button and you can quickly change a number of parameters, including the number of recorded pixels. The 10MB setting gives a resolution of 3648 x 2736 pixels and you can go down to 640 x 480. You can also adjust the white balance, auto-focus setting, AE metering, ISO and exposure.
The multi-controller gives quick access to the flash mode; focus mode, including super macro, pan focus and manual focus; the timer; and the program modes. The latter include auto, night, pet, sport, food and natural skin tone.
But it's not all tickety-boo. Yes, the LCD screen is a lovely size, but you really struggle when using it in bright sunlight. All LCD screens suffer from this problem, but the Optio S10's was particularly bad. The focus system takes a while to lock on, and we missed a number of shots that required a fast response from the camera.
Low-light performance was good and you could easily shoot a black cat in a coal cellar with the Optio S10 set at the highest ISO rating. Daylight images weren't bad, but we were disappointed with the colour reproduction; in many shots, colours looked a little washed out and there certainly wasn't the vibrancy you'd expect from a camera of this type.
And to be honest, we didn't notice a big difference between images shot at 10MB and at 7MB - and that included colour prints. Close-up shooting was pretty impressive, but there didn't seem to be a great difference between the macro and super-macro settings.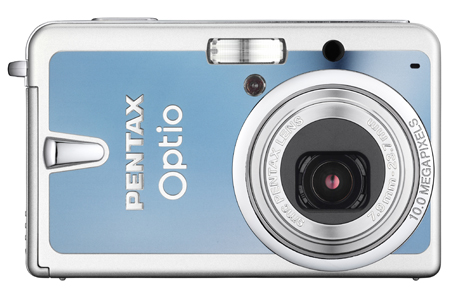 Also available in blue
The Optio S10 shoots movies in the DivX format - the CD that comes with the camera includes the DivX codec and acdsee editing software - and the results were fine, although we didn't like the fact that, during the first ten seconds of playback, a DivX logo is displayed in the bottom corner of the screen.
We also tried a number of the S10's program modes. The landscape mode worked well, but the Sport mode, designed to keep fast moving objects in sharp focus, didn't make much difference when used for this purpose.
Likewise, the Food mode, which aims to make food more appealing by boosting the colour saturation, didn't make our plate of egg, bacon and sausages look any more appealing. Ditto the Pet mode. The Digital SR setting is a poor person's anti-shake system that simply boosts the camera's ISO setting to 3200 to compensate for shake. We would have preferred a proper anti-shake system.
Sample shots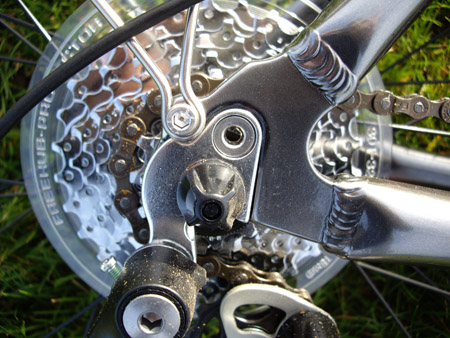 Close-up was good, but there's not much difference between the macro and super macro settings
Click for full-size image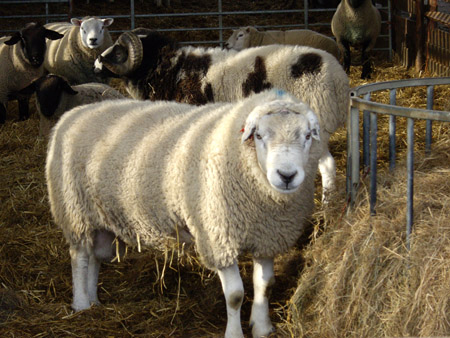 Sadly a pet wasn't on hand, so we shot a sheep instead, although it made little difference to the result
Click for full-size image
Sample shots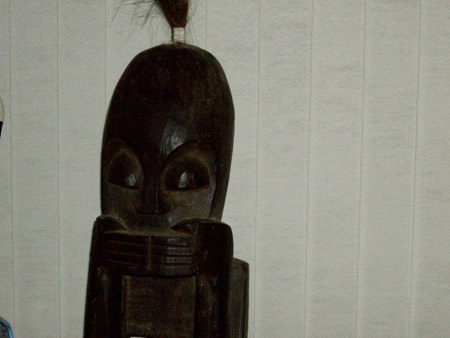 This was taken in total darkness and the Optio S10 was able to capture it well, albeit in low detail
Click for full-size image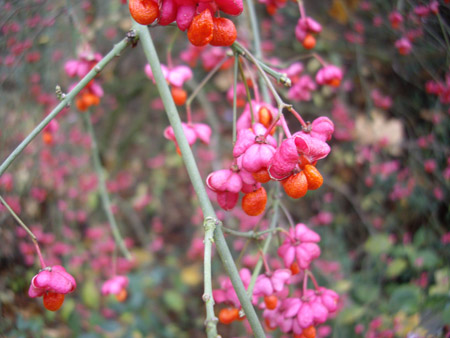 On too many occasions, colours looked washed out when the Optio S10 was set in auto mode
Click for full-size image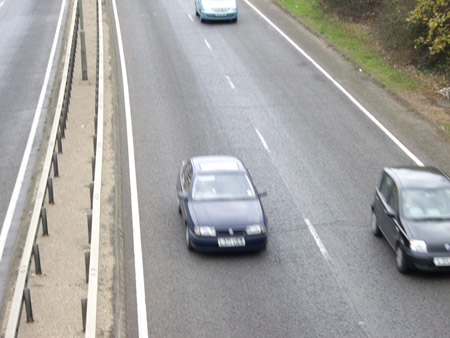 We didn't notice much effect when switching to this and as you can see, the fast-moving cars are not sharp
Click for full-size image
But it was a different story when we tweaked the camera settings. By reducing the sensitivity to ISO 200, we found colours were much improved, with greater saturation and looking more like they did in real life.
Manual focusing was very effective and the rocker control made it possible to fine-tune the focusing to the point where we could take close-up shots with few problems.
Verdict
The Optio S10 is capable of some really good results - the snag is that you have to work to achieve them. Yes, this is true for all cameras, but most compact digitals are used in auto mode and we think Pentax should have focused a little more (no pun intended) on improving the performance of the Optio S10 when used as a point-and-click camera.