Original URL: https://www.theregister.co.uk/2008/01/22/nokia_2600_classic_1209/
Nokia touts 'loose change' handsets
Spare some change for a Nokia?
Posted in Personal Tech, 22nd January 2008 11:57 GMT
Nokia believes that if you want a cheap-as-chips handset, then you'll also want to share it with your friends. So it's unveiled two low-cost handsets for anyone unwilling to stump up the wonga for a luxury Vertu.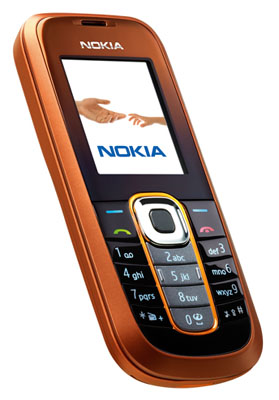 Nokia's 2600 Classic: Xpress-On covers and a camera
Both the 2600 Classic and 1209 offer dual-band GSM/GPRS connectivity with Edge. However, each handset can also manage several users, thanks to phonebooks that support multiple users' contacts. The 1209 includes a cost-tracking application, which helps users manage calls and associated costs, hopefully ensuring there's never any arguments over who used all the phone's credit.
The 2600 edges ahead of the 1209 in the multimedia stakes because it includes a 0.3-megapixel (640 x 480) camera, which captures JPEG images and videos in H.263 and MPEG 4. Both handsets support MP3 ringtones, but only the 2600 has Bluetooth and an FM radio.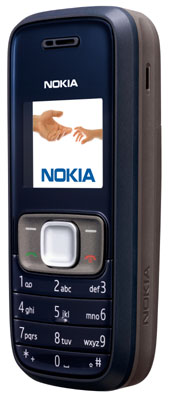 Nokia's 1209: designed with multiple users in mind
Nokia's also re-introduced Xpress-on covers for the 2600, which were a common feature on its handsets several years ago before dying out in recent handsets.
The Nokia 2600 classic will be available in Europe during the first quarter of this year for around €65 (£50/$95), while the 1209 will make its debut in the second quarter for just €35 (£25/$65).
Related Reviews
• Nokia N95 8GB
• Nokia 6500 Slide
• Nokia N81 8GB
• Nokia 6110 Navigator
• Nokia 7500 Prism