Original URL: https://www.theregister.co.uk/2008/01/14/usb_missile_launcher_gets_webcam/
USB Missile Launcher gets integrated spyscope webcam
Drawing a bead
Posted in Personal Tech, 14th January 2008 12:40 GMT
That hugely popular office time-waster, the USB Missile Launcher, has been upgraded again, this time with an integrated webcam and the ability to be targeted using Microsoft's MSN instant messaging app.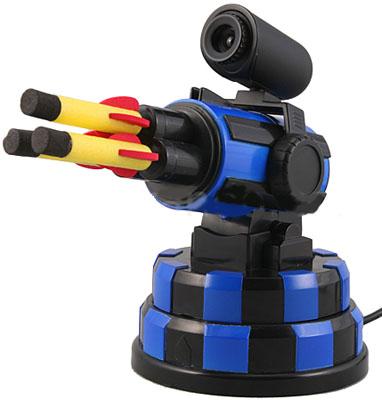 MSN Missile Launcher: webcam targeting engaged
You can see the thinking behind it: build on a camera and users can watch their targets, fire at precisely the right moment and get a launcher's eye view of the attack. "This is a great toy to play with your friends at distance," chirps supplier Brando.
Except... while the rockets are said to have an effective range of 15m, the launcher itself is attached to just three or four feet (0.9-1.2m) of USB cable, so there's a good chance your target's going to know exactly who's launched the pre-emptive strike.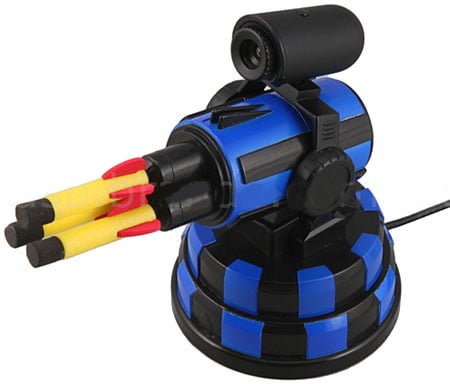 Now, had the developer combined the webcam with the Wireless Missile Launcher we covered back in December 2007, it would have a much more interesting addition to the office arsenal.
Come to think of it, replacing the webcam with a laser targeting device would be a neat upgrade too.
Expect to see the new model on the websites of all the usual gizmo suppliers, but Hong Kong's Brando has it posted now for $49 (£25) on pre-order. The product will become available on 18 January.