Original URL: https://www.theregister.co.uk/2008/01/09/lord_triesman_copyright_interview/
Lord Triesman on P2P, pop-ups and the Klaxons
The Great Copyright Debate
Posted in Policy, 9th January 2008 11:15 GMT
Interview Convincing internet users who are used to gorging themselves on free movies and music that they shouldn't do it may be like telling Pope Urban VIII the Earth goes round the Sun, but the government claims it's possible - by rejigging the copyright laws.
The Reg grabbed 20 minutes with the minister tasked with this religious conversion, Lord Triesman, on Tuesday.
How do you trigger the cultural shift you and the the creative industries are demanding?
Someone like me going along and telling a 14-year-old that downloading something for free isn't good news and that there is a downside to it is unlikely to have a huge impact. I'm not unrealistic about that. What I do know is that people who make music, and who make new films that people want to consume - where I think they can carry the message is that if they cannot earn a living then these things will not continue. They won't be available.
Maybe some supergroup can have a business model where you pay what you want. That's their business. It's not my job to dictate their business model.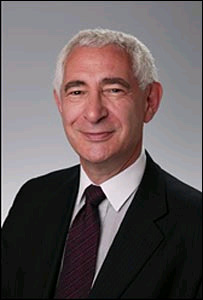 I think they can convey the general message that if you want to see the sort of groups that came through the Mercury Prize for example, if you want to see more groups like that, if you want the indie sector to have more vivacity, then people have got to be able to earn a living - and I think quite a lot of younger people can understand that very very easily.
It may take a bit of a while before they say "well, it's a bit of a pain to pay when I could have got it for free". On the other hand, they will understand that you're better off not killing the thing that you love.
"I don't want people to think this is the Spanish Inquisition"
I totally agree that there's a moral responsibility there. But the examples you used are health ("eat five items of fruit and veg a day") and safety ("wear a seat belt") which appeal to people's selfishness. Here you have to appeal to people's altruism - and if it's not directly there in front of them, then they're going to be reluctant to make that calculation.
Yes it may take some time. [But] there is a selfish interest in this as well.
Let me give you an example of bands that were in the Mercury. Take a band like the Klaxons. They came up through the indie sector and their income was minimal until they won the Mercury when there was a step change. If this is something you value, and you want it to continue for tomorrow's bands not just yesterday's bands, then it's your interest that this is a healthy bit of the economy.
You view file-sharing as theft, as stealing.
Stealing intellectual property is stealing.
But no one has ever been prosecuted for file-sharing. Now firms are demanding money...
I'm not surprised. If there's something with economic value attached to it then they're not going to say you can have something for nothing.
In my view it would be utterly fruitless to go around the country and stop every 14-year-old downloading a track. It couldn't be done properly in any case - but you'd hack off everybody as you appreciate they have.
Yet we have bandit DVDs and CDs and these are closely associated with the same gangs of people trafficking in the drugs trade, and the illegal movement or arms - these are nexuses of criminal activity that fit together. There's a raft of activities that are very damaging.
"Perhaps the technologies can pop up something on people's computer which when they're downloading says, 'You don't really want to do this'."
Are you worried about a backlash against creative industries if people feel persecuted by them?
That's a matter for them to judge.
But if I have to rank in order our priorities - the government's priorities - the first thing is the mass distribution of large scale crime.
Secondly, and below that, is probably an intermediate category. Some of it may be relatively small scale - car boot sales, such as driving fakes out before the London Olympic Games.
Then the tens or hundreds of thousands of people downloading a tune. I don't want people to think this is the Spanish Inquisition, with a knock on the door in the middle of the night.
Is it a crime?
It's an illegality. Drinking two and half pints before you go out driving is a crime. The critical thing is that we won't address the issue by policing. What we can potentially do is get a cultural shift. Perhaps the technologies can pop up something on people's computer which when they're downloading says, "You don't really want to do this".
What we don't have is a dialogue with the people doing it, and that's not helpful.
This isn't just a semantic issue. Something is illegal because it's unlicensed. Doesn't the history of copyright show that technology always runs ahead of the legislation, that something is always illegal until it's licensed? Copyright is fairly meaningless without the compensation, and once we have compensation it'll be legal...
There are several ways in which this can be done, and some are more desirable than others. What I don't want to say is what I want to do in advance of the consultation - then people will say why are you consulting.
Some people think there should be levy on the kit - some people think there should be a levy on each piece of material that's downloaded. But it's certainly true that people should be able to earn a living producing good and original works that people want to consume, then there will need to be a way they can earn a living.
You said that there would be legislation if there was no voluntary agreement?
Timetables should be indicative. I'm not PM, I'm not writing the Queen's speech - but that's the first opportunity to do it, that's a fact. There is no objective reason why they cannot arrive at a voluntary agreement, and that would be miles better. Agreements reached between people are always better than legislation.
What's your impression of what the French are doing, with 'three strikes and you're out'?
The French came over to discuss their early thinking before they got to this position, and at the time I got the sense that they thought I had a harsh view about legislation being a back stop. Only now I find that having had the discussion, they came up with a harder proposition than the one we'd been discussing.
"If you try to protect gene sequences, then the odds are you'll have less economic benefit."
In societies that are historically very creative, and the French certainly are, they are asking, "What can we do to ensure the best part of our creative industries are not driven out of existence because people can steal the content?".
I think it's a problem facing every advanced economy - because in every advanced economy it is these areas that will grow and outpace the traditional parts of the economy. We've got to be in a position to make sure it happens, and the French are serious about it.
The French have a history of collective licensing and raising revenue, too. But has the thought crossed your mind that the internet really is a kind of nuclear wasteland for running a businesses, because nobody wants to pay for anything. We've seen this with Pandora today, which couldn't get either VC money or a business model to pay the PPL and MCPS royalties. Isn't this simply a time you feel you have to step in?
That's what I'm talking about - you can't leave it indefinitely. I'm the first minister for Intellectual Property. I began to dig into this in July this year, looking at the science and innovation too. I'm trying to make sure we are orientating ourselves correctly, and today is part of it.
I've been trying to develop what some of the balances might be between free to use and protectable properties. Some things are better left free to use: if you try to protect the sequence of the human genome then the odds are you'll have less economic activity and less economic benefit.
So we're working on these things. Who gets investment in the internet world is bound to be rather a moot point after the dot com bubble. VCs are more cautious than they have been in the past.
You go through a period when people explore what they can do with the technology.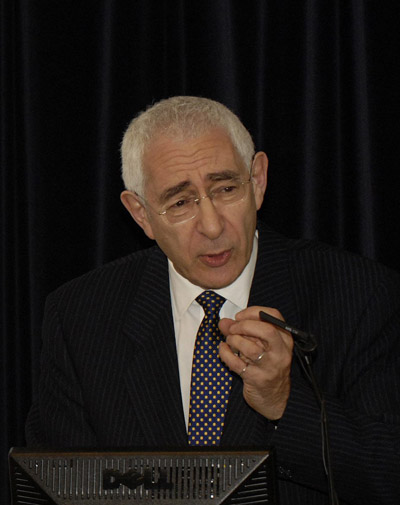 One of the reasons I think this is a very dynamic environment is because, early on, one of the uses of the web was that it was a kind of an alternative, quicker, cheaper way of publishing. Now we're seeing it's a hugely interactive thing, with all kinds of things because there are flows in it. You can assemble things and replace them much more rapidly - and they become part of an interactive environment. The business models are becoming much more reliant on interactivity.
And you may feel I'm behind the curve here - but these are the changes that are taking place because of digital capacity, really. As we open up bandwidth and other channels so that even vaster volumes of data can be put through it and mined more effectively, I suspect we'll see further changes. Changes in things people can do more rapidly.
We need good overarching legislation - but in a year's time it looks obsolete to me. Changing primary legislation is a hell of a job, it's got to be a good umbrella. We need to be a lot wiser in the ways we approach this question.
What's the government thinking on the copyright term for sound recordings?
I think that our view is that the length of time is right. I understand why a number of people, session musicians have argued it's too short a time - I think we're trying to strike the right balance. It may very well be that when people send in their comments and reflect on that issue and give us new material to think about. But on the evidence we have, I don't myself see that the balance should be shifted further at this stage - it would put things out of kilter at the moment. ®