Original URL: https://www.theregister.co.uk/2007/11/29/wireless_christmas_tree/
The wireless Christmas tree
Posted in Personal Tech, 29th November 2007 16:48 GMT
When we first caught wind of a wireless Christmas tree, most of the Register Hardware team assumed someone had just downed too much Egg Nog. However, it could be the perfect present to brighten-up your gadget-laden home this Christmas.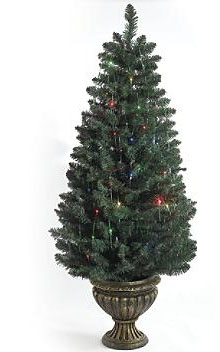 Wireless Chritmas tree: geek-up your spruce
The Wireless Lighted Artificial Christmas Tree comes ready decorated, of course, and is littered with candy canes. However, you wouldn't want to eat these seemingly sweet treats because their sparkle power is actually wirelessly transmitted to them by RF technology from Powercast.
Alas, only from the trunk, which contains the mains-fed transmitters tht feed the sugar-cane LEDs.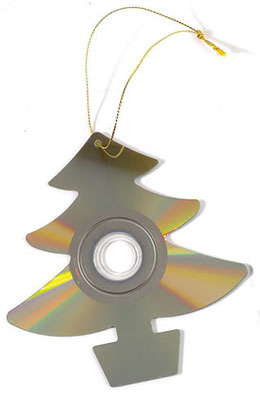 Add a recycled CD to your tree
If you're still in the mood for rocking around the 'wireless' Christmas tree though, then its available now from a US-based store's website, priced at $400 (£200/€245).
You could even top the tree off with a selection of IT themed Christmas tree add-ons, such as a bell made from a recycled circuit board or a Christmas tree cut out from a CD.
The decorations are available online now, each priced at around £3 (€5/$6).