Original URL: http://www.theregister.co.uk/2007/11/13/review_pentax_optio_m40/
Pentax Optio M40 compact camera
Good looks aren't everything...
Posted in Personal Tech, 13th November 2007 12:02 GMT
Review If skinny stuff does it for you, be it spray-on jeans, slim-line coffee or even soccer players, you're going to like the Pentax Optio M40. In fact, it's so slender, you'll want to sit it down at a table and give it a good nourishing meal. Measuring just 18mm front to back, the Optio M40 is easy to slip it into a pocket and forget it's there.
Despite it's anorexic appearance, the M40 still successfully packs in a lot of features. There's an eight-megapixel CCD for starters, not to mention a 6.3-18.9mm lens - equivalent to a 36-108mm lens on a 35mm camera - and almost 32MB of internal memory, enough to store up to five images at the highest resolution (3264 x 2448) or 87 at 640 x 480 (VGA) resolution.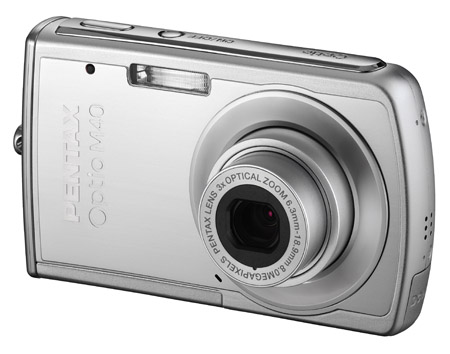 Pentax's Optio M40: model good looks
The M40 is clean and uncluttered, with lots of smooth edges, and it's a nice camera to hold. The only thing spoiling its sleek lines is the stubby strap lug sticking out the side. On top are just two buttons: power and shutter. On the back is a 2.5in LCD composed of 150,000 pixels; a zoom rocker - you get a 3x optical zoom and a 4x digital zoom, which together, gives you up to 12x magnification - a playback button, a multi-way rocker controller, a Menu button and a green reset/delete button.
Tucked away on the bottom of the right-hand side is a small plastic cover for the power socket. The cover is on the flimsy side and a bit of a bugger to put back in place. At the bottom of the M40 are slots for the battery and for SD/SDHC cards, plus a mini USB port for connecting the camera to a PC or a printer. We thought this was a nice touch, as most USB slots are tucked away behind flaps. This way, you can simply shove a USB cable into the camera and you're ready to connect.
The M40 is dead easy to use: press the power button on and the camera purrs into action. Mind you, it's not the fastest kid on the block and it's several seconds between power-on and first shot. Shutter response time wasn't that great either, as the auto-focus system likes to take its time locking onto a subject. Now, we're not saying that the M40 is as slow as a man hobbling on a pair of crutches, but if you're looking to capture the decisive moment with this camera, you might find yourself disappointed with the results.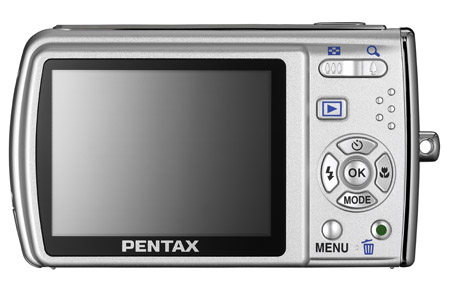 The 2.5in LCD screen is effective in most conditions
There's plenty of scope for adjusting various parameters including, the picture resolution and image compression level, ISO sensitivity (from 50 to 3200) and exposure (from -2 to 2 EV in 0.3 EV steps). Focus settings include auto, manual, pan focus, infinity, macro and super macro, and these are easily selected with the multi-controller. Same goes for flash mode (auto, on, red eye reduction and soft). There's also a timer control (2- and ten-second delays), continuous shooting (although this is disabled in most shooting modes) and no fewer than 16 shooting modes, including night, portrait, landscape, movie and natural skin tone.
There's also a digital shake-reduction system called Digital SR. Pentax has wisely refrained from describing Digital SR as a full-blown anti-shake mechanism because all it does it boost the shutter speed and set the aperture automatically to reduce blurring. Needless to say, Digital SR is hardly the most effective shake-reduction system around. Oh, and you can also use a face-recognition system when selecting the auto, portrait or natural skin tone modes.
Sample Shots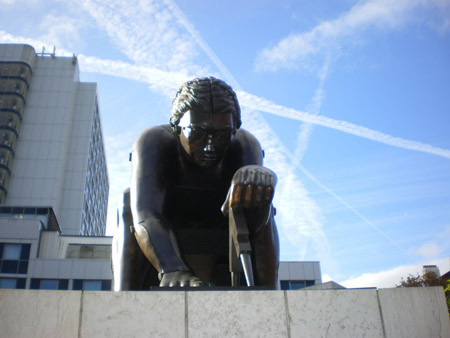 When shooting outdoors, the Optio M40 is capable of producing some impressive results
Click for full-size version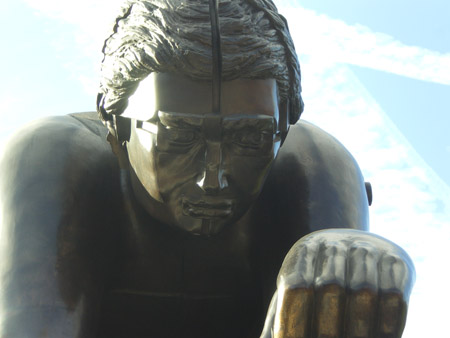 The 3x optical zoom seems to offer a greater magnification than its spec would suggest
Click for full-size version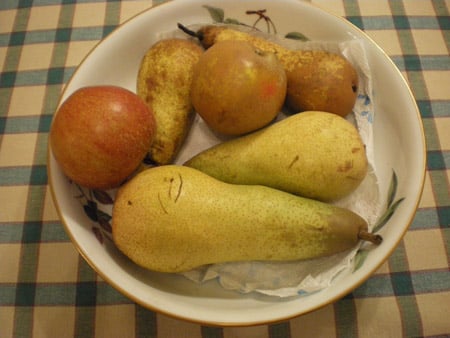 The biggest problem is that the ISO setting is boosted far too high in auto mode
Click for full-size version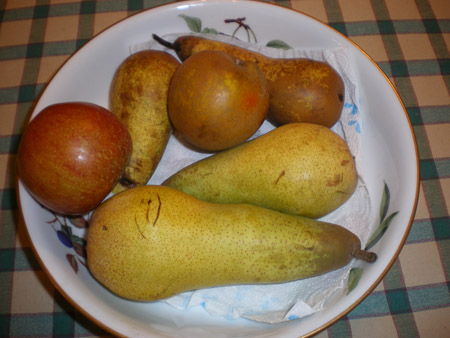 By adjusting the ISO setting to 100, you can see the improvement
Click for full-size version
The M40 is cracking camera to carry around and this means you're more likely to pick it up along with your money, house keys and MP3 player whenever you leave home. Battery life is given as good for 220 pictures and we found that this was a fairly accurate guide as to what you can expect in everyday use.
As stated earlier, switch-on and shutter response times are on the sluggish side, but unless you're into fast-action photography - and if so, what are you doing buying a camera like this? - then it's not a big problem. The movie mode offered smooth motion at 30fps and you can even use the zoom whilst shooting.
Sample Shots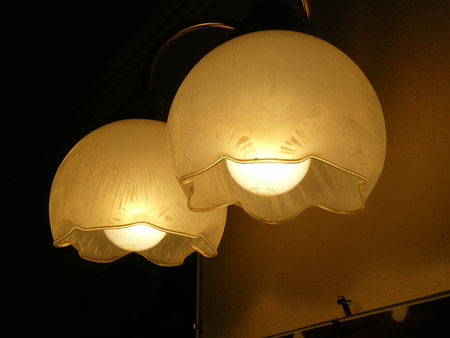 These two shots show the Tungsten Adjust setting off...
Click for full-size version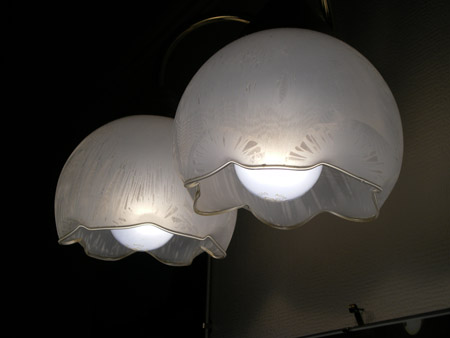 ...and on. It's effective in removing the yellow cast from this type of lighting
Click for full-size version
When it came to picture quality, it was a tale of two cameras. External shots in daylight were good - sharp, detailed, vivid and with good contrast. Although the M40 doesn't have a wide angle lens, it's not bad at pulling in detail from the edges. The 3x optical zoom performed well and the digital zoom certainly takes you closer to the action, but it's marred by noise. The super-macro setting meant that it was possible to shoot successfully when close-up to a subject.
The one disappointment was low-light shooting, which wasn't that impressive, even when shooting in a well-lit London street at night.
When it came to shooting indoors, the M40 proved to be something of a disappointment. On a positive note, the program modes generally worked well. For example, the Tungsten setting did a great job in removing the yellow cast you can get when shooting under this type of lighting - as the above shots show. But most of the interior pictures were marred by picture noise and it's down to a problem we've noticed with other Pentax models – in the auto mode, the ISO is boosted way too high.
Verdict
We think Pentax has come up with a cracking design for the Optio M40. It's super-slim, great to hold and very simple to use. But good looks and a slender body are not enough. The M40's optical performance means that while this camera isn't bad, alas it's not great either.