Original URL: https://www.theregister.co.uk/2007/11/09/sapphire_unwraps_2900_gt/
Sapphire unwraps entry-level AMD 2900 GPU
2900 GT to supplant 2900 Pro?
Posted in The Channel, 9th November 2007 12:17 GMT
AMD has quietly rolled out the ATI Radeon HD 2900 GT, a mid-range card that sits right at the bottom of the 2900 series, displacing from that position the 2900 Pro, which was launched only a month ago.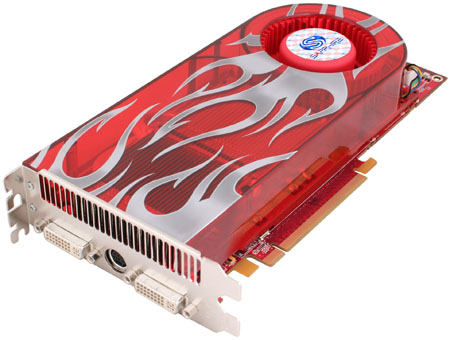 Sapphire's Radeon HD 2900 GT
In fact, the GT isn't even visible on AMD's ATI website, though website DailyTech claims to have spotted at least one reference to the product there. For details, we have to turn to card-maker Sapphire, which provides the speeds and feeds.
The 2900 GT contains 240 of AMD's unified-shader Stream processors, despite having the same transistor count as other members of the 2900 family, all of which have 320 Stream processors. The core is clocked to 600MHz as per the 2900 Pro, and both products connect to GDDR 3 memory clocked at 1600MHz. However, the GT uses a 256-bit bus to the Pro's 512-bit but.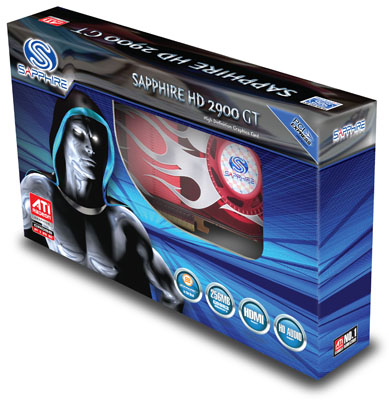 Boxed up - and ready for sale?
It's also designed to connect to 256MB of video memory, while the Pro can take 512MB and 1GB.
The GT supports HDMI, but Sapphire's board comes with a pair of dual-link DVI ports and a DIN-style video-in/video-out port.
There's no word yet on pricing or availability.