Original URL: https://www.theregister.co.uk/2007/10/11/review_sony_ericsson_w660i/
Sony Ericsson Walkman W660i music phone
3G makeover
Posted in Personal Tech, 11th October 2007 12:13 GMT
Review Sony Ericsson has made the most of its Walkman resurrection and is cashing in on the brand's cachet with a fast-growing range. But by filing the gaps with samey phones like the 3G-capable W660i, is Sony Ericsson in danger of losing its edge?
Why change a winning formula? With the W660i, Sony Ericsson doesn't. The W660i slips 3G connectivity into a familiar-looking Walkman candybar design of the W610i. Unlike the slimline W880i - reviewed here - or the soon-to-launch shake-controlled W910i sliderphone, the W660i doesn't stretch the Walkman design boundaries.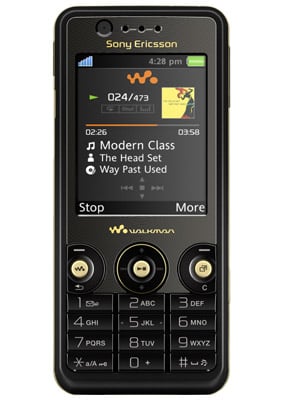 Sony Ericsson's W660i: radically different design - not
The W660i sports a Walkman 2.0 music player and fast 3G data - no HSDPA, though - with the downloading, browsing and video calling benefits that brings. But its main two-megapixel camera is a fairly basic shooter, with no autofocus (as seen on the W610i) or flash.
Sony Ericsson has made no radical alterations to the Walkman family look with the W660i, although it's gone easy on the orange this time. It's being shipped in "record black" or "rose red", with gold highlights edged around the body and on a few buttons. The back panel has some record-groove rings on the black version and a bit of a girly flower pattern on the pink version, but other than that it's a pretty straight-up Walkman.
The W660i is 1.5cm thick and weighs 93g all-up, so it's pocket-friendly without scaring the supermodels. The display isn't a top-of-the-range Sony Ericsson screen: it's a 176 x 220 resolution, 262,144-colour panel rather than the more detailed 240 x 320 pixel display used on other recent handsets.
One welcome scaled-up design addition is the large-button keypad. It may not be as elegant as the razor thin keys on the W880i but it sure makes texting and number tapping easier for those of us with human-sized fingers.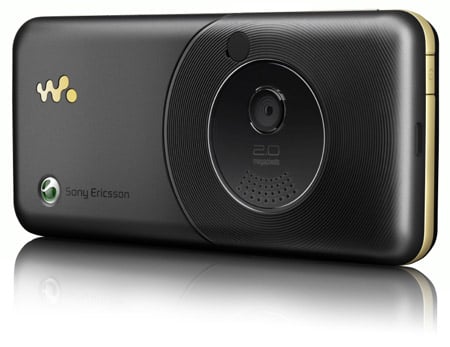 A 2Mp snapper - but without autofocus or flash
Sony Ericsson is playing its phone operation straight too. The control keys are standard-issue Walkman, with a central four-way navigation pad and central gold select key complemented by soft-menu, Back and Cancel keys. In addition, flanking the pad are two gold buttons: one, emblazoned key with the Walkman logo, zips you straight into the music player, while the Activity key pulls up a list of shortcuts and handy functions. The navigation pad itself offers its own shortcuts, which users can customise.
There's a key to engage the camera on the side of the W660i, along with volume controls that also operate the camera's zoom. The W660i's Memory Stick Micro (aka M2) card slot is on the side too, so you can hot-swap cards easily. A 512MB card is bundled in the box.
The W660i uses Sony Ericsson's regular menu set-up: a grid of icons, each of which takes you into lists of options. Sub-menus are presented as a single page of options or a series of tabbed multi-page panels. Despite plenty of configuration choices and a healthy amount of functionality inside, the menu system manages to avoid overwhelming with complexity; you see what you need to see on an uncluttered display, and it's intuitive to use.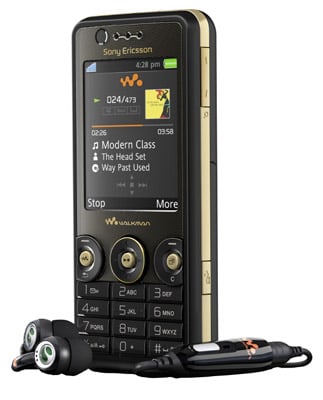 The mic module has a 3.5mm jack connector so you can plug in other headphones
Sony Ericsson kits out its Walkman phones with strong add-ons in the box, including decent quality stereo headsets and generous-sized memory cards. The W660i package also comes with the regulation two-piece Walkman handsfree kit. A proprietary connector clicks into the base of the phone, with a 3.5mm jack connector midway on the in-line mic module, so you can also plug in other standard headphones.
The audio performance through the supplied headphones was very impressive, clear and precise, with plenty of bass response without having to tweak the phone's equaliser settings or trigger the Mega Bass option.
The Walkman 2.0 music player provides a slick platform for listening to tunes. It supports MP3, AAC, AAC+, eAAC+, WMA and AMR file formats. The user interface is detailed and sophisticated-looking, including support for album cover art. When activated, the phone's navigation pad becomes the Walkman control panel.
The Walkman player uses a neat graphic icon-chain to show where you are in the menus when scrolling through your tunes from the My Music menu. Options include artist, album, track and playlist listings, while there are one-touch links to Sony Ericsson's online downloads site or a network-based online music store, if you're using a network-locked version of the W660i.
Copying music from a PC is straightforward too. Sony Ericsson's Disc2Phone software can help you rip tracks and manage them on your PC before transferring them over the bundled USB cable. Alternatively, you can simply drag and drop files from your PC or Mac straight onto your memory card, or get them via Bluetooth.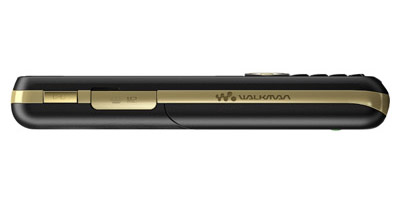 At 1.5cm thick, the W660's eminently pocketable
As well as being able to store your tracks, the W660i has an FM radio with RDS and 20 station pre-sets. Sony Ericsson's TrackID software on the Walkman can be used to identify tracks you hear around you or on the radio - it samples the tunes and interrogates the Gracenote database remotely via a (cheaper than text) data connection.
As you'd expect with a 3G handset, online video downloads and streamed video are handled neatly by the W660i. The display isn't the most detailed Sony Ericsson makes, but you can choose full screen playback in landscape mode.
The W660i does video calling with a front-mounted camera, and standard mobile phone video recording too, at 176 x 144 pixels maximum resolution. No surprise, its quality isn't great, but that's par for the course with cameraphones.
The W660i's main camera is something of a disappointment. The two-megapixel shooter does without autofocus, flash or macro mode, restricting its photographic abilities. It's not a bad camera, just limited compared to what we know Sony Ericsson can do, and it has a fairly standard set of cameraphone controls and effects.
Generally, images take by the camera are perfectly acceptable, with a decent amount of detail and colour rendition, particularly for mid-distance shots. Close-ups can be disappointing, though.
Sony Ericsson includes blogging software on the W660i, allowing users to send pics with text quickly and simply to a Blogger account that can be set up automatically for you or others to view and edit online.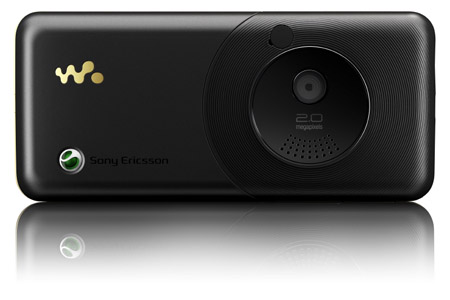 Could do better on the photography front
Among a familiar features line-up, the W660i comes with a NetFront web browser that can browse full websites in normal view or reformat them to fit the phone's screen. The W660i can display RSS feeds too.
Standard messaging options include a POP3/IMAP4 email client. Among the other productivity tools included are the usual calendar, tasks, notes, timer, stopwatch, calculator and password code memo functions. You can record voice memos too.
Connectivity options include A2DP wireless stereo streaming over Bluetooth. The W660i is supplied with PC Suite software for synchronising your phone and desktop calendars and contacts etc, and handling image and music transfer.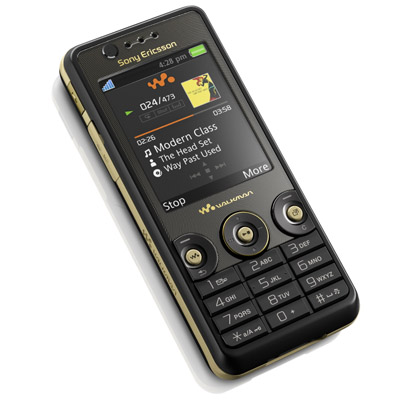 A slick platform for listening to tunes?
Sony Ericsson supplies a bit of gaming entertainment too, with a couple of enjoyable Java titles: the 3D Extreme Air Snowboarding and Tower Bloxx. Other apps loaded onto the phone include a music chord guide/mini-beat-box/metronome app, Music Mate 2, and a gimmicky picture distortion app, FaceWarp.
Voice calls are the basic nuts and bolts of any phone, of course, and the Sony Ericsson scores top marks on this count. It delivers consistently high quality audio at both ends of the line, across various networks, well balanced and clear, even when signal strength dipped.
Sony Ericsson quotes standby time at up to 360 hours, with six hours of talktime using GSM or two hours 30 minutes on 3G. Using the music player, camera, and other functions inevitably take its toll on the battery life – if you use the Walkman heavily you'll be looking at charging every couple of days. But in regular phone usage with a bit of tune dipping the W660i doesn't have any alarming battery issues.
Verdict
The Walkman player is undoubtedly the key attraction for most buyers of the W660i, and it's unquestionably a good value package. There are no complaints on the Walkman player's performance – very impressive all round. The camera is a bit of a let-down, though, as it's not quite as good as the one on the 2.5G W610i, so it seems there has been some trade-off with the added 3G functionality that potential buyers will have to weigh up. A shame.
Sure, Sony Ericsson's W660i isn't one of those phones that's going to get pulses racing, and we've seen all that it offers before. However, it'll fill that mid-priced 3G gap in Sony Ericsson's Walkman range perfectly well, because the bottom line is that it offers a good set of features for the price, including a fine music player experience.