Original URL: https://www.theregister.co.uk/2007/09/25/review_nvidia_mcp73/
Nvidia GeForce 7150/nForce 630i integrated chipset
Biostar's TF7150U-M7 mobo for Intel CPUs arrives
Posted in Personal Tech, 25th September 2007 13:02 GMT
Review The vast majority of PCs use integrated graphics instead of an add-in graphics card and therein lies a problem. If you want the wow factor of the Aero interface in Windows Vista then you need a reasonable level of graphics performance, even if you have no desire to play games on your PC.
Nvidia claims that the stickers that you see on new PCs actually mean 'Windows Vista Premium Ready' will run Aero while 'Windows Vista Capable' may run Aero.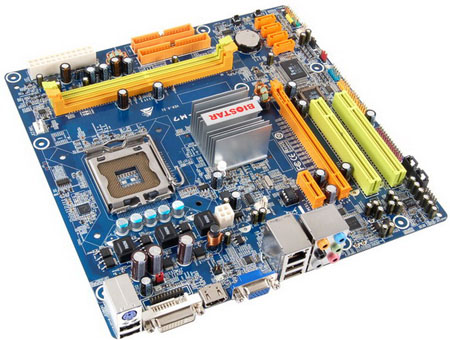 Biostar's TF7150U-M7: Intel oriented
In other words you can't pop in to your nearest branch of insert-name-of-computer-store-here and merely look for the word Vista on the spec sheet with any degree of confidence that Aero will behave correctly.
And, yes, we fully accept that this assumes you A. want Vista, and B. care about Aero.
From Nvidia's point of view Vista is a golden opportunity to eat into Intel's position as the largest graphics manufacturer in the world provided it can persuade us that Intel is incapable of making reasonable graphics.
We are satisfied that Intel can make decent graphics - you can read why here - provided you get your hands on the right chip.
Intel's GMA 3000 and GMA 3100 integrated graphics engines are next to useless for serious 3D work, but they do a decent job with Aero, and we're keen to get our hands on the G35 chipset with GMA X3500 graphics. However, we digress.
Nvidia's MCP73 single-chip design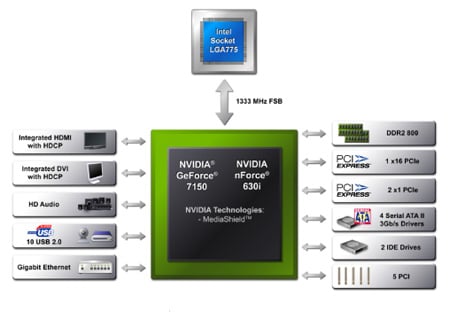 Nvidia has come up with three versions of the 7-series chipset for Intel processors - aka 'MCP73' - which use a GeForce Northbridge and nForce northbridge components combined into a single chip.
The basic model is the GeForce 7050/nForce 610i which is limited to a 1066MHz frontside bus, 667MHz DDR 2 memory and an analogue output on the integrated graphics. Biostar will sell this chipset in the GF7050V-M7 at £37 inc. VAT.
Then we have the GeForce 7100/nForce 630i which raises the stakes with a 1333MHz FSB, 800MHz DDR2 memory, DVI output, HDMI with HDCP, RAID and Gigabit Ethernet. Biostar will charge you £55 for its TF7100P-M7, or you can pay an extra £5 for the TF7150U-M7, which raises the speed of the graphics core from 600MHz to a vague "greater than 600MHz".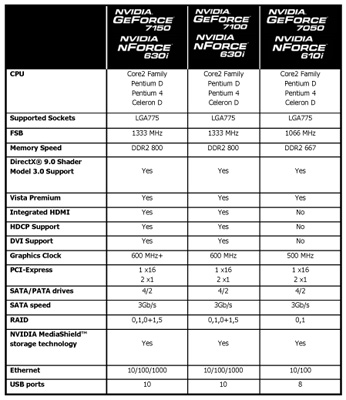 The layout of the TF7150U-M7 is standard fare for a micro-ATX model although the I/O panel is dominated by the graphics outputs. There's a single PS/2 for your keyboard, plus DVI, HDMI and VGA outputs, four USB 2.0 ports, Gigabit Ethernet and six mini jacks for the Realtek ALC888 HD audio.
You'll need one USB port for your mouse, which leaves only three ports available for peripherals, so you'll be well advised to select a case that has front-mounted USB ports that can take advantage of the USB headers on the board to provide some more ports.
The passive cooler for the chipset sits squarely in the centre of the board equidistant from the CPU socket, the two DDR 2 memory slots that support 800MHz memory in single-channel mode and the PCI Express x16 graphics slot. There's plenty of space around the CPU socket thanks to the use of solid capacitors, chokes and MOSFETs. However, Biostar has located the ATX-12V connector near the chipset instead of the top edge of the board.
The BIOS contains a Smart Fan Calibration function that is supposed to set a starting speed for the CPU and system fans but the calibration phase didn't appear to have any effect. This was our first indication that all was not well, and we also had our doubts about the displayed CPU temperature of 10°C. You can allocate up to 256MB of memory to the integrated graphics but this is fixed memory so our 2GB of RAM appeared as 1.75GB in System Properties.
There are more irritations in store as the installation CD detects which drivers you need but doesn't offer a simple, one-click installer. Instead, you're forced to install one after the other manually and, worse, the ones you've already installed aren't listed as such. It's understandable that the chipset, USB and display drivers are all separate but it was something of a surprise to see both northbridge and southbridge system management drivers, so that's two sets of drivers for a single chip.
Once we'd installed the drivers the CPU fan continued to roar along at full speed so we tried Biostar's Fan Control for T utility, which looks like a Windows version of the fan control in the BIOS. However, it too didn't make any noticeable difference.
It was hard to get much information about the motherboard and graphics as Nvidia's nTune 5 utility didn't recognise the chipset, and the third-party CPU-Z tool also kept its cards close to its chest. However, 3DMark06 made it clear that the GeForce 7100 graphics fully supports DirectX 9.0c and Shader Model 3.
We tested the Biostar back-to-back with an Abit F-190HD mobo, which sports an AMD ATI Radeon X1250 graphics core. This is based on Radeon X700 technology, so it only supports Shader Model 2.0, and CPU support tops out at a 1066MHz FSB. However, the performance of the competing chipsets is very similar.
PCMark05 Benchmark Results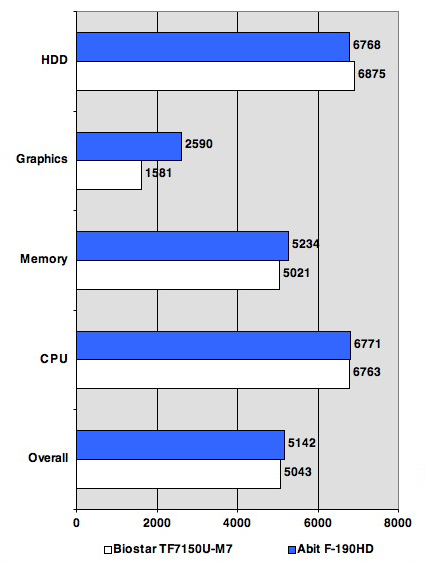 Longer bars are better
What Nvidia has added is a small but important step up in graphics quality along with digital outputs for the integrated graphics that seem ideal for Media Center duties.
This is where things get wobbly for the Biostar as the BIOS on our review board seemed to be suffering from we will euphemistically term as 'issues'. The PCI Express graphics slot detected a GeForce 8600 GTS graphics card correctly, and we installed drivers, but were unable to get it to display an image. The same was true of the digital outputs from the integrated graphics.
We suffered more problems with the BIOS O.N.E. Overclock Navigator Engine, which offers manual and auto overclocking. Auto has a car theme so the V6 mode is 5-10 per cent, V8 is 10-15 per cent and V12 is 15-20 per cent. We know that our 2.66GHz Core 2 Duo E6750 will happily overclock by more than 30 per cent, so we went for V12. But the Biostar refused to overclock at all.
After the problems with fan speed control, CPU temperature reporting and graphics outputs we considered that overclocking was the least of our problems so we didn't try any other settings. However, we thought we'd share screen grabs of the Over Clock II for T utility as they look so, um, eye-catching.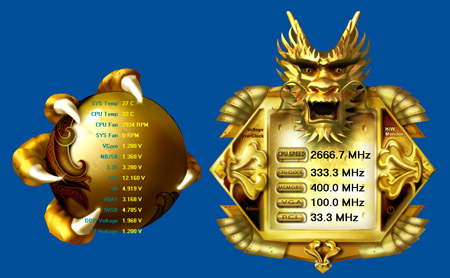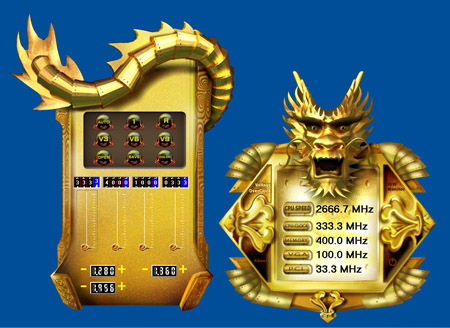 Verdict
The Biostar TF7150U-M7 motherboard and Nvidia's new MCP73 chipset have plenty of potential but we came across so many problems during our testing that we have to hope that Biostar comes up with a BIOS revision that sorts things out - and soon.