Original URL: https://www.theregister.co.uk/2007/09/13/tokelau_domain_launch/
World's smallest economy dives into web scrum
Tiny Pacific islands target TinyURL territory
Posted in Networks, 13th September 2007 09:13 GMT
Imagine you're a dignitary from a tiny, isolated, rugby-obsessive Pacific island group. Wouldn't it be marvellous if the UK launch of your new internet economy could be scheduled during the Rugby World Cup in France?
"It's a happy coincidence I think," said the publicist for Dot TK on Wednesday. The company aims to capitalise on the .tk top level domain (TLD) assigned to Tokelau, which holds the title of the world's lowest GDP.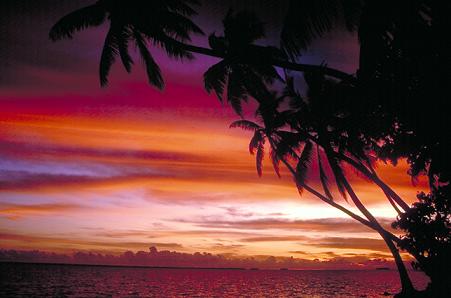 "I can see the internet from here!"
Indeed, for the three men who made the trip to London via 48-hour boat trip, then seaplane, and then two-leg plane journey, this certainly is no mere boondoggle*. Since officially opening for business in 2005 Dot TK has grown to provide more than 10 per cent of Tokelau's small income. Most of the rest is aid from New Zealand, which still counts the islands as a colony. However, a referendum next month will decide on the question of full independence, and an emerging nation needs its own cashflow.
Getting approval from ICANN, the US-run organisation which is the de facto governing body for web addresses internationally, to operate a domain business was a tortuous process for Tokelau.
Dutch internet entrepeneur Joost Zuurbier identified .tk's potential to be the world's first free TLD name registry during the dotcom boom after witnessing the success of Hotmail, which took an early lead in free email. He rejected other under-used TLDs including .aq (Antarctica) and .ps (Palestine) because of political and administrative headaches.
After a tender process, representatives from the islands signed a permanent contract with Zuurbier in Hawaii in 2001 to let him run .tk on their behalf in exchange for a share of revenues (details of the carve-up are secret) and internet access for the islanders. However, it took until 2005 to convince US government officials that the islands, and the contract, were for real following the intervention of an ICANN board member who visited Tokelau in the 1970s.
Zuurbier had realised that unlike the .tv suffix, which has changed lives in Tuvalu, there is little intrinsic value in .tk. Just selling .tk addresses the way GoDaddy sells .com ones would mean only the richest and most international of brands would bother. Google.tk's search page is out there for those who want to use it. Dot TK are wise to the value in some domains: Myspace.tk is available but will set you back $2000 for two years.
*Especially given the 59-7 pasting they witnessed South Africa deliver to their nearest neighbour Samoa at Parc des Princes on Sunday. Not that we'll be feeling so smug on Friday night.
Desert island risks?
Dot TK's smarter approach is to offer the domains for free on the condition that it retains technical ownership, and can serve targeted Yahoo! ads in an unobtrusive bar at the top.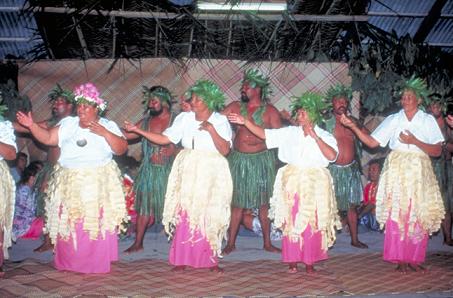 Beckoning the cash
The twist is the one-click registration system it has developed. It means that .tk domains are being pitched as a rival to tinyURL.com, the popular web service which shortens long addresses to make them more friendly with links like tinyURL.com/1ab2c3. Except, Zuurbier says with Dot TK, "you can communicate it much easier to your friends."
A box at www.dot.tk invites you to paste in an ugly web address. Click the button and the server examines the page's contents to generate an automated address. For example, with tinyURL the messy eBay address for Tuesday's story about someone hawking a way to become invisible becomes tinyURL.com/2ou7a5. When we stuck it in Dot TK, it churned out becomeinvisible.tk.
Pretty nifty, and much easier to remember down the pub. Of course, if you have something in particular in mind you don't have to submit to the machines' caprice. The links stay live as long as 25 people visit every 90 days.
Soon after Dot TK got rolling it was accused by security vendors of providing a haven for malware. As recently as March this year it was described by McAfee as "the world's riskiest domain" with 10 per cent of pages hosting nasties. Zuurbier says the label was simplistically applied because Dot TK allowed pop-ups on sites. It has now banned them, along with dodgy content such as porn and extremist propaganda that the islands' chiefs don't want to be associated with.
All 300 homes in Tokelau are connected to the phone network, and community internet centres connect the 1,500 inhabitants with the wider world for free via satellite broadband. Aukusitino Vitale, general manager of Teletok, the islands' own telco, said the firm has seen a 40 per cent drop in use of the voice network from islanders using VoIP services like Skype to keep in touch with the 8,000 natives who have left the atolls. Social networking sites are becoming popular too: "Everyone wants to use these services," he said.
For Tokelau itself, Dot TK might just allow it to avoid being overrun with well-meaning but ultimately damaging tourists. Only about 30 are allowed onto the islands each year. "We try not to get too many," Vitale said. "Call it eco-tourism." ®
Bootnote
Goatse.tk is already taken, sadly. We checked. Some chancer's grabbed theregister.tk too.