Original URL: https://www.theregister.co.uk/2007/09/11/tomtom_toyota_gps/
TomTom tunes Toyota into integrated GPS car stereo
Posted in Science, 11th September 2007 13:03 GMT
'Why should I buy a GPS?' someone asked us recently - 'they'll all be built in eventually.' Sooner than you think - TomTom today showed off a satnav system designed to be built into an in-car hi-fi. Toyata's new Yaris is going to have it on board.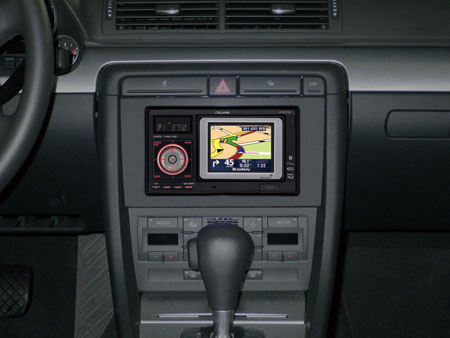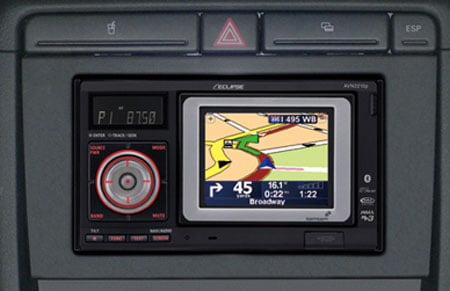 TomTom's embedded GPS in a Toyota Yaris
The idea's simple: put the guts of the GPS unit into the car stereo, using the entertainment system's screen and speakers to enter destinations and play out loud the directions the driver needs to follow. Throw in Bluetooth, and the whole system can act as a hands-free phone rig too, TomTom said.
Maps and software updates can be downloaded using a PC and TomTom's Home software, then zapped over to the Yaris' stereo, presumably by Bluetooth, though TomTom was a little vague on that point.
Whatever, the move makes eminent sense for TomTom, which has to be looking forward to a time when GPS kit is so cheap that car manufacturers will tuck it into dashboards as a matter of course. Building up relationships with car makers ahead of that time could serve TomTom well.