Original URL: https://www.theregister.co.uk/2007/08/13/usb_oils_burner/
Brando sniffs out USB new agers
Smells pretty sweet
Posted in Personal Tech, 13th August 2007 13:45 GMT
While most would agree that pouring liquids onto anything electrical is a bad idea, Brando seems to have smelt a profit in it. The company has begun selling a thumb-sized USB fragrance oil burner designed to help you plug in and relax, literally.
The device, which doesn't have any storage capabilities, measures 6 x 2 x 0.5 cm and has a specialist area on its surface where a selection of oil fragrances can be dripped, including rose, jasmine, peppermint and lavender. The USB device also comes in four matching different colours, according to your fragrance selection.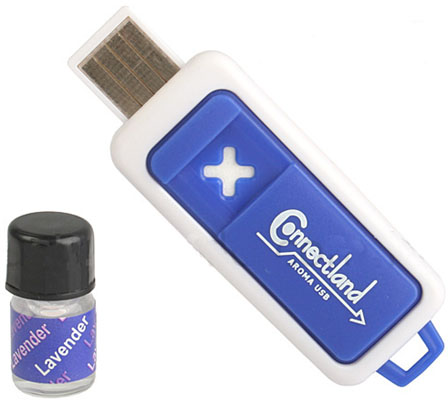 X marks the spot...for oil
No technical information is available, but one guess is that the drive heats up sufficiently enough to slowly burn the oil placed on top of it or that the oil simply sits stagnant on top of the device. Either way, oil, electronics and potentially heat seem like a risky combination to us.
The Thumb Size USB Fragrance Oil Burner is available here now, priced at $8 (£5/€11). Brando is well known for shipping some wacky devices. The company has also brought to market a 2GB USB Flash drive encased in wood, a USB stress panic button and a USB mini fridge..