Original URL: http://www.theregister.co.uk/2007/07/24/review_seagate_freeagent_go/
Seagate FreeAgent Go 160GB external hard drive
Slim, sleek storage
Posted in Personal Tech, 24th July 2007 11:03 GMT
Review Hard drive maker Seagate continues to try and persuade consumers that add-on drives aren't just for geeks but for everyone. It's latest attempt is the compact and eminently palm-able Go, part of its FreeAgent line up of external hard drives... er... "data movers".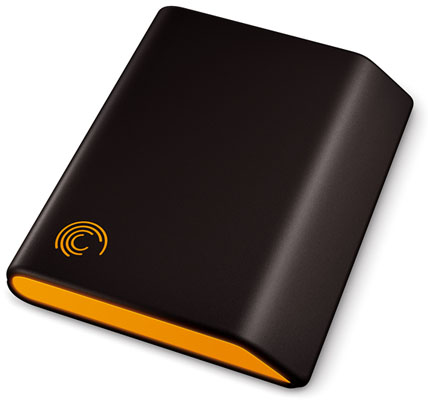 The FreeAgent Go has the same dark brown and orange colour scheme as its bigger brother, the FreeAgent Pro, which we reviewed here, and we're no keener on it now than we were before. However, the Go's wedge-shaped, low-profile design does look much more attractive than its clunky desktop sibling.
Once connected, the sides of the Go light up with the same sodium lamp hue that the Pro sported. Apart from the Seagate logo, that's pretty much it for product adornment - the Go's only other feature is a single mini USB port on the side. The contents of the packaging is equally Spartan: just the drive and the two-headed USB cable, which terminates in one standard sized connector for data and power, and another for power alone.
That's really the only flaw with the Go: you need two free USB ports to run it off. Using a laptop that only has two ports, that's an irritation. But if you've got plenty, why worry? And it's better than carrying a power brick around. Still, it lacks the simplicity of single-cable Firewire.
However, at least Seagate has supplied a cable that's capable of running from the USB port on one side of a 15.4in MacBook Pro round to the connector on the other side, and we'd say it would accommodate a 17in notebook too.
Our Go was fitted with "160 glorious gigabytes" of storage capacity, though in reality you're looking at less: 149GB give or take. Seagate also offers 80GB and 120GB models for folk on tighter budgets or with smaller storage requirements. In the UK, the 160GB model retails for around £85, which isn't half bad considering less than a year ago you'd have paid over £100 for 80GB portable drives. US buyers will pay around $150 for the 160GB model.
To test the drive, we copied over a folder containing 100 10MB files to the Go, duplicated the folder on the drive and then copied them back, running each test a handful of times and averaging the speed. Respectively, these operations yielded data transfer rates of 12.56MBps, 11.75MBps and 14.05MBps. As you can see from the chart, that's slower than Seagate's 750GB FreeAgent Pro's USB 2.0 bandwidth figures in all but the duplication operation. But then the bigger drive's result was surprisingly, perhaps anomalously poor.
Seagate FreeAgent Go performance results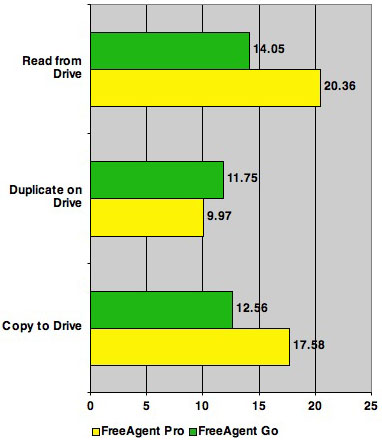 Data throughput figures in MBps
Longer bars are better
The Pro spins at 7200rpm, the Go at 5400rpm, so it's no wonder the bigger drive is faster, but the figures show the portable unit is faster than the 33.33 per cent speed reduction you'd get from the slower-spinning storage. Its performance is on a par for similar, bus-powered 5400rpm portable hard drives we've looked at in the past.
Speed aside, we could quite easily use a Go to keep our laptop's 80GB hard drive backed up and have it double-up as a handy package for carrying documents around.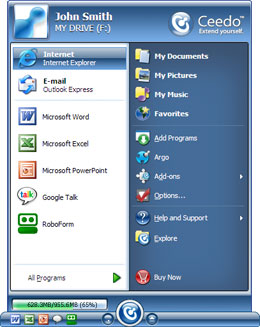 Ceedo Personal: all your apps, data on any PC
Stressing the latter role, Seagate bundles Creedo's Ceedo Personal application, a tool that lets the drive become a portable My Documents folder, allowing you to run your apps and access documents on different systems without having to install anything on those machines. Even preferences files are automatically stored on the external drive - compatible apps show a Ceedo icon in the title bar to indicate they're working with the drive.
It's Windows only, of course, and pre-loaded on the drive. The FreeAgent Go comes pre-formatted for Windows' NTFS file system, so folk who use Macs or Linux boxes will need to reformat it first, but that's easy enough to do. The snag is that you sacrifice functionality for cross-platform convenience: after reformatting into the FAT32 file system and putting the saved Creedo files back, we couldn't get Ceedo to work. Most likely, we missed a hidden but necessary file, but let it be a warning to anyone who wants a drive to operate with a number of operating systems. Had Seagate included the software on CD, this wouldn't have been a problem.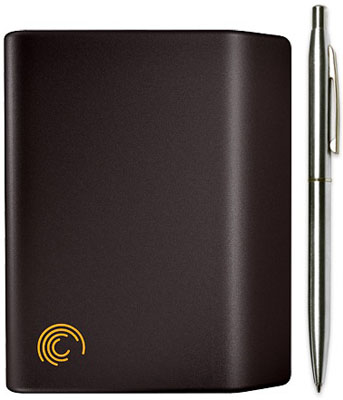 Seagate also bundles FreeAgent Go Tools, a utility app that in addition to providing access to disk diagnostics and settings includes a folder synchronisation feature, but that too requires a drive formatted for NTFS.
Incidentally, FreeAgent Go Tools adds a system tray icon that irritatingly tells you the app's already running, rather than do something useful like bring the app to the foreground and switch to the selected pane. How hard can this kind of common-sense functionality be to implement on Windows?
We found the Go a decent external drive, but we're not sure we'd pay the premium for either the Go's sleek looks, the brand and the bundled Ceedo software. The application's a good one, no question, but it's simply not something we'd use - it's a solution to a problem we don't face. If we did, buying it from Ceedo only costs $30 (£15), so Seagate's not exactly saving us big money with its bundle.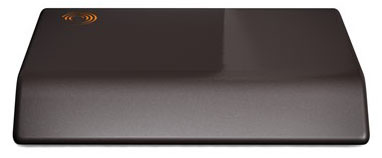 The fact is, you can buy a 160GB external hard drive for £20-25 less than the Go's price, plenty of big-name hard drive makers among them. The Seagate doesn't represent bad value by any means, but you do pay extra for it.
Verdict
With its bundled Ceedo software, Seagate's 160GB FreeAgent Go makes for a smart way of accessing your apps and documents on different Windows computers. But if that's not something you need to do, there are better-value portable hard drives out there.