Original URL: https://www.theregister.co.uk/2007/07/10/samsung_p318_gold_phone/
Samsung races to release 18-carat gold Olympic phone
Posted in Personal Tech, 10th July 2007 13:21 GMT
You know how it goes with credit cards: first you get the basic model then, if you spend enough, you get the gold card. Well, Samsung's doing the same with its credit card-sized phone, the P310, soon to be offered in an 18 carat gold casing.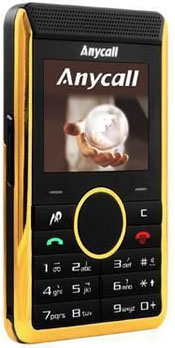 It's all in the name of the 2008 Beijing Olympics, to commemorate which the P318+ - as the new model's monikered - will contain a variety of sporty ringtones, wallpaper and video clips.
The P310 has already been redesigned once before, when Samsung morphed its P300, which looked more like a pocket calculator, into the first-edition P310. However, the P310 boosted the P300's onboard camera to two megapixels. The differences between the P310 and the P318+ are purely cosmetic.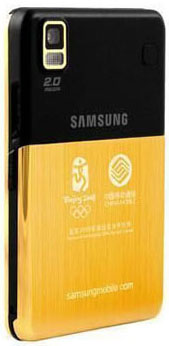 No indication has yet been given by Samsung about when its ingot-esque handset will be available to consumers, so perhaps it's planning to hand them out to every gold medal winner instead...