Original URL: https://www.theregister.co.uk/2007/06/27/inspiron_desktop_dell/
Dell dances out with desktop Inspirons
No longer a laptop brand
Posted in Personal Tech, 27th June 2007 13:01 GMT
Wedged underneath the excitement of Dell's latest Inspiron and XPS notebook announcement, is a new line of Inspiron desktops that could actually give you some decent performance - if you don't mind being tied to your desk, that is.
The infamously direct-only PC builder has so far taken the wraps off two models in the series: the Inspiron 530 and 531. Members of the latter line-up use AMD processors, from the Sempron 3600 up to the Athlon 64 X2 dual-core 4000+.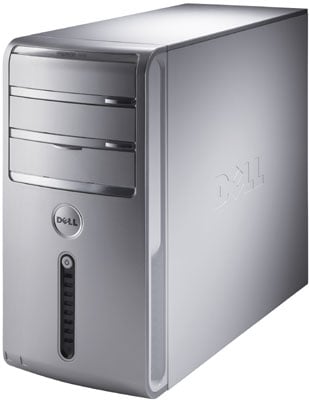 The 530 series is offered with a choice of single-core Celeron, dual-core Pentium and Intel Core 2 Duo CPUs, but beware that choosing as AMD processor gives you a Nvidia MCP 61 chipset and an Intel choice gives you a G33 chipset.
Graphics options include a 256MB Nvidia GeForce 7300 LE, a 256MB ATI Radeon X1300 Pro, or the Intel GMA X3000 in the G33 - an integrated Nvidia GeForce 6150 LE in the case of the AMD-based systems.
A mass of storage is available, though this does affect the final price, because up to 1TB of HHD storage can be gained by using two separate drives.
HD buffs may be pleased to know the Intel-based 530 can be configured with a Blu-ray Disc drive. Ironic that, since Intel is so pro HD DVD. The AMD box didn't have Blu-ray down as an option when we checked.
Up to ten USB ports are available, four of which are on the front, and all the juicy extras are available of course, including a built-in Wi-Fi adaptor and Creative X-Fi audio card. A prettier slimmed-down 530 version is also available.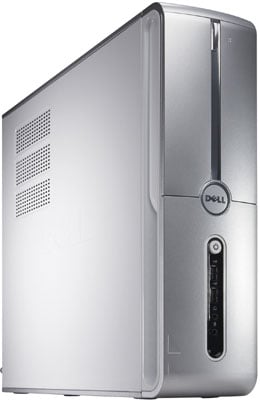 Windows Vista is unsurprisingly the primary OS option, but the 530 does allow you to select Ubuntu Linux.
The Dell Inspiron 530 and 531 are available now and basic prices start from $349/£329.