Original URL: http://www.theregister.co.uk/2007/06/15/review_canon_ixus_950is/
Canon Ixus 950 IS compact digital camera
If anyone can...
Posted in Personal Tech, 15th June 2007 12:51 GMT
Review The new Ixus 950 IS from Canon is an example of a quality, eight-megapixel compact digital camera comfortably sitting at the top end of the mid-range. Known as the SD850 IS across the Pond, it features a 4x zoom lens, with 2.5in LCD display, red-eye correction and a sensitivity of 1600 ISO with auto ISO shift.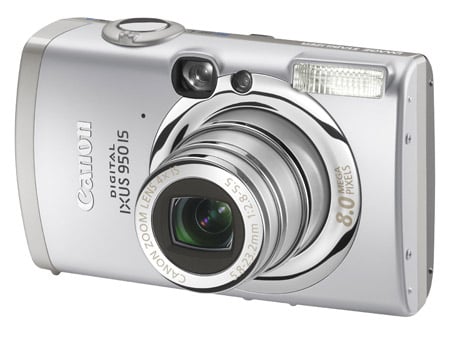 Despite being just a little bit chunkier - and heavier - than most other compacts in the same class, it still measures a pocket-sized 9.0 x 5.7 x 2.6cm and weighs in at 165g. The Ixus 950 IS feels solid, sturdy and well-made, despite giving the fragile first impression typical of many shiny, semi-expensive gadgets like compact digital cameras.
Every element of Ixus' casing is kitted out with stylish curved lines and the whole thing is constructed from an aluminium composite with an attractive three-tone metal finish. Filthy fingerprints don't really stick to this shiny surface, except on the LCD, of course, so it's quite easy to keep clean. Only the AV output/USB port has a clip-close plastic cover. Like almost every compact digital camera of this class, it features a textured thumb grip on the back that helps the device to be firmly held.
The LCD monitor comes with a 2.5in, 30,000-pixel resolution display - twice the resolution of the Pentax Optio M30, reviewd here - and is big and bright, adjustable to one of 15 different brightness levels. Most importantly, it has a non-reflective coating that makes shooting in bright sunlight considerably less painful than with other compact cameras currently available.
Honestly, this simple feature can make such a difference if you're remotely serious about photography. If the sun's high and bright in the sky or simply reflecting off snow-covered slopes, the ability to actually see the LCD monitor can be critical in framing a shot.
You navigate through the Ixus' menu system using a combination of a thumbwheel-style mode dial embedded in the upper right side and a more conventional touch control dial positioned below this. A total of 18 pre-set shooting modes are available - through the mode dial you can select one of five operational settings: Playback, Automatic, Manual, Special Scene or Movie.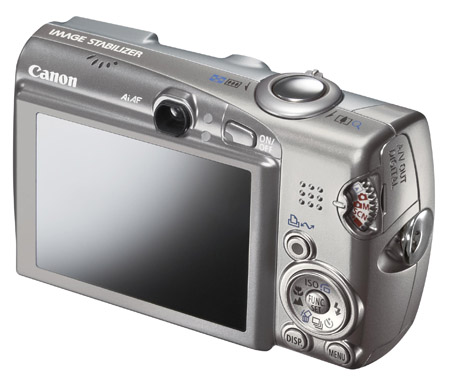 Playback allows you to view the pictures you've taken. Automatic mode is fairly self-explanatory, but under Manual, the Ixus 950 IS provides access to image manipulation settings rather than the exposure controls you might expect to find. Manual includes th Digital Macro setting, which allows you to shoot when the distance from the lens to the subject is within 2-50cm; Colour Accent, which allows you to keep one colour and transform the others to black and white; Colour Swap, allowing you to change colours around; and under Stitch Assist you can create a long panoramic picture by overlapping many individual images.
And under Special Scene you can opt for Portrait mode, Night Snapshot, Kids & Pets, Indoor, Creative Light Effect, Foliage, Snow, Beach, Fireworks, Aquarium, and Underwater - which requires Canon's waterproof WP-DC15 case, sold separately.
Movie mode lets you shoot VGA - 640 x 480 resolution - movies at 30fps with stereo sound. And in addition, the Time Lapse Movie function can capture changing scenes, for example a flower slowly blooming, drifting clouds or a bustling city street - and accelerate the playback to save them as (relatively) smooth video clips. This feature worked well when we tried it, and the Time Lapse function was fun to play with... for a while, at least. However, if you're serious about using this feature, we'd recommend you consider investing in a tripod. A simple one will suffice, as stability proved to a bit tricky to maintain for an extended period of time.
Finding your way around the menu is reasonably straightforward and everything is more or less where you expect to find it. Through this dual-control dial operation you can select or alter settings and even assign useful functions to the Shortcut button for one-touch access.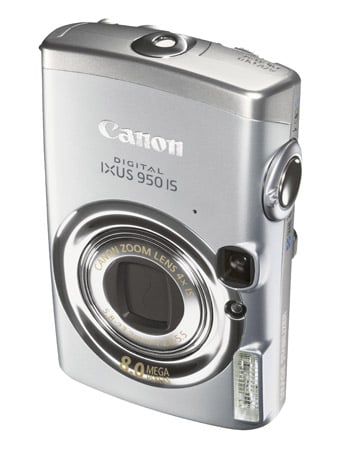 Of course, any compact digital camera is susceptible to daily wear and tear. LCD displays can get scratched and shutters can get damaged. The Ixus 950 IS is a camera you'll want to look after. It deserves respect. This is a compact you will be proud to show off and it definitely feels durable enough to withstand a bumpy ride even with minimal, common-sense protection - such as keeping it in a soft case. Naturally, a hard case of sorts is better and it goes without saying that the more you look after it, the better condition it will remain in.
It only takes a second both to power up the Ixus and to shut it down - a telltale sign of the high quality of this camera and one reason among many as to why it's positioned at the top end of the mid-range compact market.
Canon makes a bit of a fuss about its "Face Detection AF/AE/FE" technology: it's designed to automatically detect the subjects in the frame and selects the optimum focus, exposure and flash settings for flesh. You can tag each image based on face detection setting and shooting mode to make it easier to find for future reference.
We ultimately found this worked well sometimes but produced some less impressive results on other ocassions. It is, in essence, a feature that presents the user with a pre-programmed setting of sorts based on surrounding light conditions. Again, we got mixed results especially when photographing drunken punters in a dimly lit pub, although most images were quite reasonable and required only a little post-production Photoshopping to turn them into something resembling respectable.
This was also the much the case when using the auto-focus. It locks on very quickly in good light, often leaving us actually wondering if it had and prompting a double check. But of course it struggled a little more in darkened conditions. When in its continuous shooting mode, the Ixus 950 IS averages a rate of one frame every 1.3 seconds until the inserted SD, SDHC or MMC memory card is full - a 32MB memory card comes bundled with the camera, as there is no internal memory.
Images are generally impressive. Colours look sharp and accurate, even at the Ixus' lowest ISO settings. There isn't any noise until you reach ISO 200, but even this is just a light covering of slightly off-colour splotches that's barely evident on computer displays and won't show on prints. It's much the same at ISO 400, with a just-about-detectable increase that still won't hash up your hard copies. Noise becomes more noticable at ISO 800 resulting in the loss of a little detail, and adding a little grain to prints.
To our surprise darker colours started to become washed out at this point. However, a reasonable amount of shadow detail still remained. At the camera's highest sensitivity setting, ISO 1600, most fine detail is obscured by noise, and a lot of shadow detail is lost. Rather than a fine grain, the noise is larger and causes a blotchy appearance. It's probably a good idea to stay below ISO 1600 if you plan on making prints and below ISO 800 if you plan to make prints larger than about 10 x 8 inches.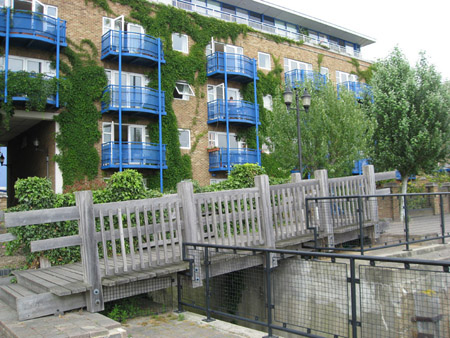 Standard landscape auto-focus image taken with the Canon Ixus 950IS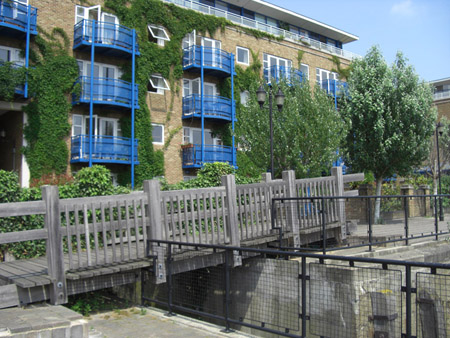 Standard landscape auto-focus image taken with the Casio Ex Z1200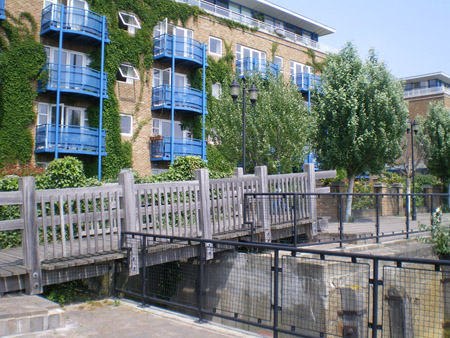 Standard landscape auto-focus image taken with the Pentax Optio M30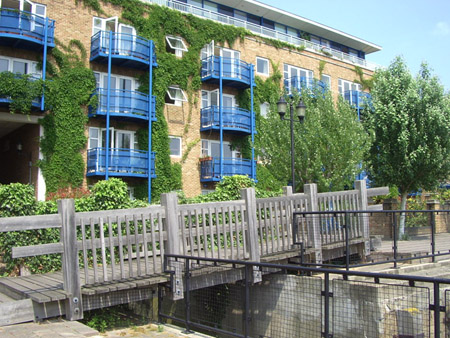 Standard landscape auto-focus image taken with the Pentax Optio S30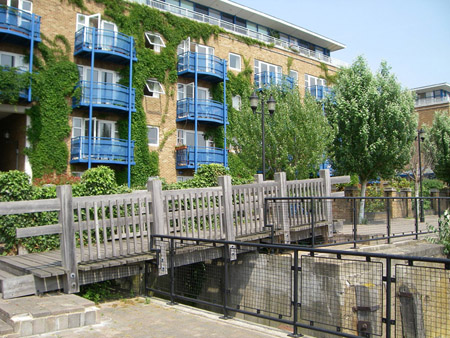 Standard landscape auto-focus image taken with the Pentax Optio T30
Verdict
Canon's Ixus 950 IS offers great performance, good image quality and solid image stabilisation, with the convenience of face detection, which seemed to work quite well - better than we expected, truth be told. On the downside, the quality of images at ISO 1600 is a little poor and there is no manual exposure control, plus the on/off button is a little awkward to switch on, though the flipside of that is that it will never get activated by accident. Overall though, the Ixus 950 IS has just about everything you could possibly ask for in a compact camera all contained in a very stylish, durable three-tone metal casing.