Original URL: https://www.theregister.co.uk/2007/06/14/o2_launches_cocoon/
O2 unwraps Cocoon music phone
Silky smooth
Posted in Personal Tech, 14th June 2007 14:23 GMT
Updated Ladies and gentlemen, will you please welcome the O2 Cocoon, the mobile phone network's latest 3G media phone with a stylish white clamshell casing that manages to look cool without aping the iPod.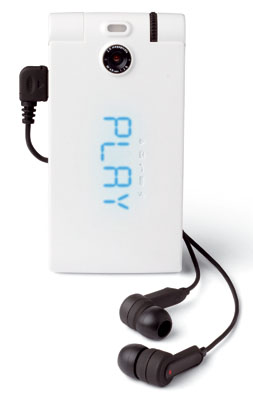 Closed, the 114g Cocoon has a set of music playback controls running down its blacked-shaded side ready to set it pumping out tracks through regular earphones or Bluetooth-connected cans. The handset has an RDS-compatible FM radio on board too, and a pair of stereo speakers for the out-loud crowd.
The 3G and quad-band GSM phone packs in 2GB of on-board memory which you can effectively double by plugging in a 2GB Micro SD card.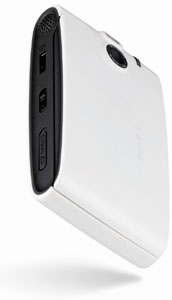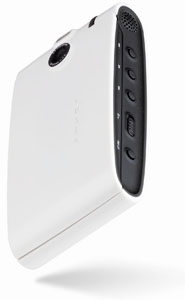 The Cocoon's lid crams in a two-megapixel auto-focus camera and flash, but our favourite feature is the glow-through LED-like secondary display. The handset comes with a charging cradle - dubbed the Nest - in which it'll work like a radio alarm clock.
Opening the 9.4 x 4.9 x 2.1cm Cocoon reveals a shiny 2.1in, 240 x 320, 262,144-colour display presenting a very stylish user interface.

The Cocoon will connect to Windows PCs for songs and personal information synchronisation, and O2 representatives told Register Hardware the handset would also be fully Mac-compatible.
O2 claimed the Cocoon will offer up to five hours' talk time, rising to 15 hours if you're just using it to play songs.
The Cocoon is due to hit the shops in August. It will cost up to £129 on low-cost tariffs, or nothing at all if you're willing to pay £35 or more. Cocoon will cost £299 on pre-pay.