Original URL: http://www.theregister.co.uk/2007/06/06/review_pentax_optio_m30/
Pentax Optio M30 digital camera
Photo finish or super snapper?
Posted in Personal Tech, 6th June 2007 14:02 GMT
Review The Optio M30 is a mid-level 7.1-megapixel compact digital camera, unveiled by Pentax at the beginning of this year. It features a 3x zoom lens, a 2.5in display and a maximum sensitivity of ISO 3200.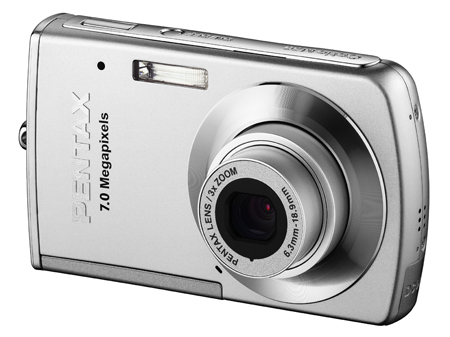 Weighing in at just 135g and measuring a minuscule 5.7 x 9.7 x 1.8cm, the Optio M30 is one of the leanest and lightest compact cameras of its kind currently on the market.
The casing is constructed from an attractive anodised aluminium with a chrome trim, that's easy to wipe the occasional filthy fingerprint from. The body of the camera flares out slightly at the right hand side and has a small 'textured' thumb grip with raised dot – much like Braille, that allow the device to be comfortably and firmly held.
The LCD monitor is 2.5in in size and supports a 115,000-pixel resolution, however, it does lack a non-reflective coating so to some, bright sunlight could present a problem with glare.
The M30 does, however, sport some features not found in similar models in the same category, such as the choice of manual focus, and adjustable contrast sharpness and saturation. In addition, the playback mode offers an interesting digital colour filter and numerous options, such as allowing the conversion of an image to black and white with the exception of a single colour for that ING Direct advert look.
Wear and tear can take its toll on any compact digital camera: bouncing around in a bag on a day-to-day basis could, without any form of protective casing, potentially damage the LCD display or even cause problems with the shutter closing properly when powering down. But the performance of the M30 was reliable over time and felt like it could confidently take a knock or two in a worse case situation. It takes a little under three seconds to switch on the device and about two seconds to shut it down, which is about standard for cameras in the same class.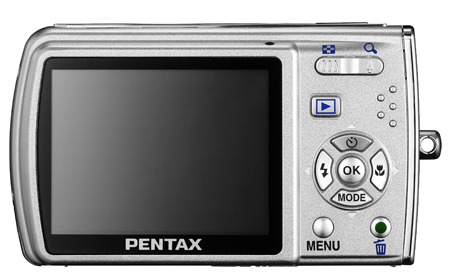 Of course, a consequence of its inexpensive price - the M30 is a mere 124 quid - is the limited range of features the M30 offers. So it's automatic exposure only and the more-or-less now standard selection of pre-program scene modes covering portrait, landscape, sports and night – all of which are fairly self explanatory. These modes also include flowers (bright, colourful images with soft outlines), surf & snow (images with dazzling backgrounds) and three settings for categories that Pentax has called kids, pets and... er... food. Well, someone has to take all those photographs of different dishes for restaurant menus...
The M30 also features a mode called "Digital SR", meaning shake reduction. This increases the ISO setting to around 1000 to increase shutter speed, reducing the effects of camera shake and movement blur at the expense of increased image noise.
When in its continuous shooting mode, the M30 maintains a rate of one frame every half second or so for the first ten shots. However, it slows a little after this to about one exposure a second until either the 21.9MB built-in memory or the inserted SD/SDHC memory card is full. The movie mode records at a respectable 30 frames per second and 640 x 480 resolution.
The auto-focus locks on quickly in good light but struggles in darkened conditions. To be fair, this is often the case with compact digital cameras, whoever makes them. When photographing in low light conditions, we found the default focus setting was more than adequate to take shots of plastered punters in a dimly lit drinking hole.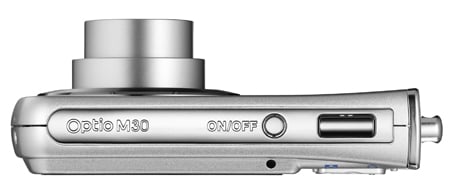 The flash proved to be quite effective, with a quick recharge time. Battery life is also quite respectable. The camera is powered by a small 740mAh Li-ion rechargeable battery that Pentax claims can take 230 shots on a full charge. If you also factor in other little things like powering up when transferring images from the cameras built-in memory to a personal computer for instance, this claim is actually quite realistic.
The inevitable progression from circular mode-switch dial found on earlier models of compact cameras - such as the Pentax Optio S30, for example - to the screen and select-button combination, is a welcome one and the menu is easy to navigate around.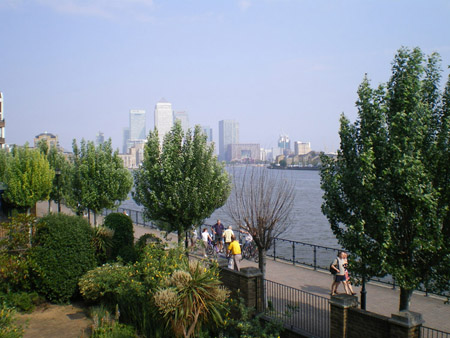 Standard landscape auto-focus image taken with the Optio M30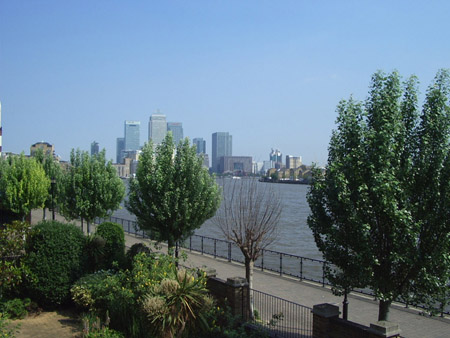 Standard landscape auto-focus image taken with the Optio S30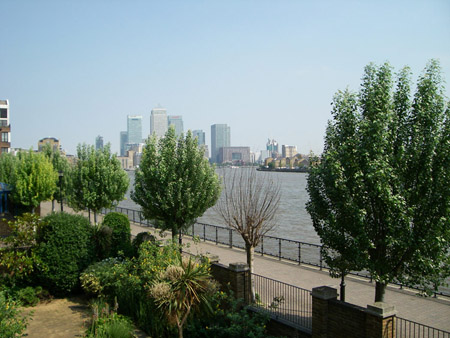 Standard landscape auto-focus image taken with the Optio T30
Verdict
The glare that results from the lack of non-reflective coating on the the LCD monitor means shooting in sunlight can become extremely annoying. Plus this 2.5in display is susceptible to scratches if not properly protected when in transit - but this is the case with many compact cameras. However, the Optio M30 is well-designed, well-made and comfortable to use with good overall performance and battery life. The 3x optical zoom, 7.1-megapixel sensor and maximum ISO of 3200 (in Digital SR mode) means that the M30 will carry its weight in this class of compact digital for some time to come.