Original URL: https://www.theregister.co.uk/2007/05/25/nasa_hijack/
Mercury astronauts join al-Qaeda?
Rather unflattering NASA Image of the Day
Posted in Science, 25th May 2007 15:03 GMT
We're not sure what John Glenn will make of it, but NASA's Image of the Day is currently showing a rather unflattering 1960 snap of the seven original Mercury astronauts: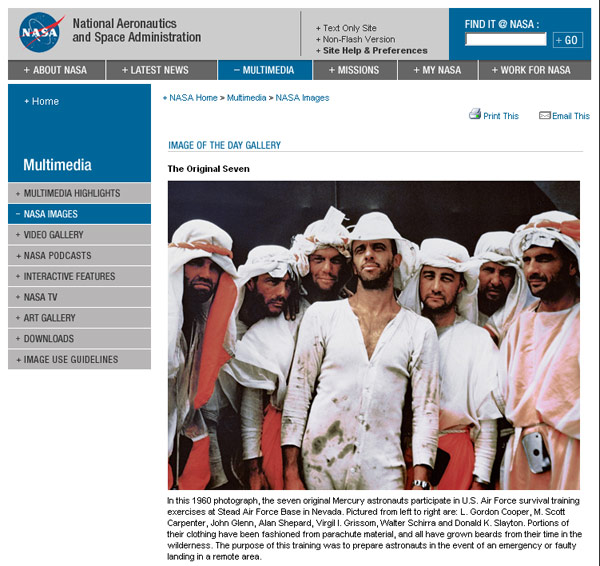 Well, it's hardly the sort of space apparel available to the modern space jockey, but things were a bit more belt-and-braces back in the 60s. So much so, that it appears Alan Shepard has been doing a bit of hands-on maintenance of the launch vehicle.
Oh, all right then: the picture in question is, as the blurb explains, the chaps a bit the worse for wear after survival training in Nevada. Nice one. ®