Original URL: https://www.theregister.co.uk/2007/05/11/hitachi_preps_fastest_laptop_hdd/
Hitachi spins up fastest encrypted laptop drive
Posted in Personal Tech, 11th May 2007 10:45 GMT
Hitachi's Global Storage team have begun spinning what they claim is the world's fastest notebook hard drive with on-board automatic data encryption technology. The Travelstar 7K200 rotates at a desktop-level 7,200rpm.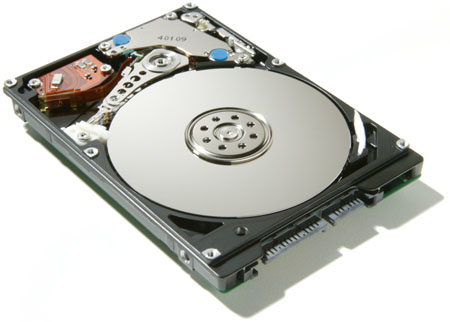 The 2.5in drive is available in capacities ranging from 120GB to 200GB. It connects across a 1.5Gbps or a 3Gbps SATA bus.
Hitachi said it's also offering an encryption-free version. It claimed both versions consume the same amount of power and make as little noise as a slower 5,400rpm drive - the type of hard disk most commonly found in notebooks.
The Travelstar 7K200 will be available to buy this summer for around $249.