Original URL: https://www.theregister.co.uk/2007/05/10/mio_uk_satnav_launch/
Mio motors latest satnav kit to UK
Four new product launches
Posted in Personal Tech, 10th May 2007 16:06 GMT
First shown at CeBIT, as we reported a couple of months back, Mio's new satnavs, the C320, C520 and C520t are now available in the UK along with a new variation, the C320t. All of them sport a 4.3in widescreen display and split-screen view.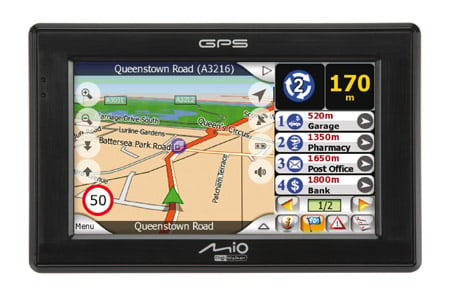 Mio C320 satnav
The 2cm-deep devices also come equipped with a docking cradle and a more powerful speaker than earlier products. They also offer the latest 2007 TeleAtlas maps and Mio's own MioMap 3 route-planning software. The two 't' versions can pick up Traffic Message Channel (TMC) reports.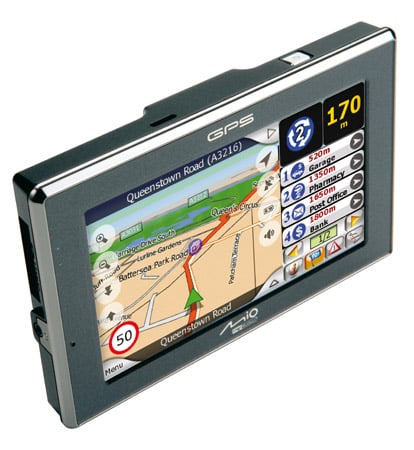 Mio C520 satnav
The C320 and C320t also include: maps of 22 Western European countries pre-installed on the internal 1GB Flash memory; 400MHz processor; USB 2.0; and an SD/MMC card slot for memory expansion. They're priced at £240 and £300, respectively.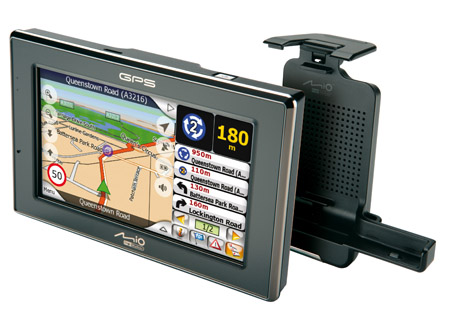 Mio C520t satnav
To all this, the C520 and C520t add hands-free mobile calling with built-in Bluetooth; MP3 player and photo viewer software; and a calculator. They're priced at £270 and £330, respectively.