Original URL: http://www.theregister.co.uk/2007/05/03/nokia_thirdworld_phones/
Nokia unveils 'emerging market' handset septet
clamshells and candybars
Posted in Personal Tech, 3rd May 2007 10:55 GMT
Nokia is all candybars and clamshells today after it launched seven handsets for developing-world markets - some designed to make it easy for them to be shared by families.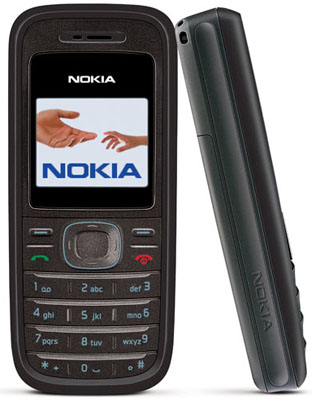 Nokia 1208
The dual-band GSM Nokia 1200 and 1208, for example, each have five phonebooks on board. Both handsets have a 96 x 68 display - a monochome one on the 1200, a 65,536-colour one on the 1208 - and deliver up to seven hours' talk time, Nokia claimed. They sport a "dust resistant" keyboard.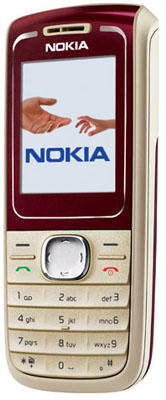 Nokia 1650
Next up, the candybar Nokia 1650 and the clamshell 2660, both aimed at more aspirational individuals. They're dual-band GSM handsets with an FM radio and a 128 x 160, 65,536-colour primary display. The 2660 adds Bluetooth and GPRS connectivity. It has a seven-hour talk time - the 1650 can go for eight hours, Nokia said. It also has a built-in torch.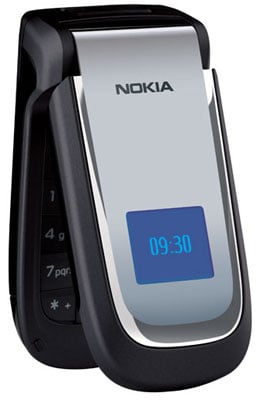 Nokia 2660
The clamshell Nokia 2760 and candybar 2630 build on the 2660 and 1640 with by adding VGA cameras - with video recording on the 2760 - Bluetooth and GPRS. The 2630 also incorporates email software. It has a six-hour talk time. The 2760 has a seven-hour talk time. Again, they're dual-band GSM phones.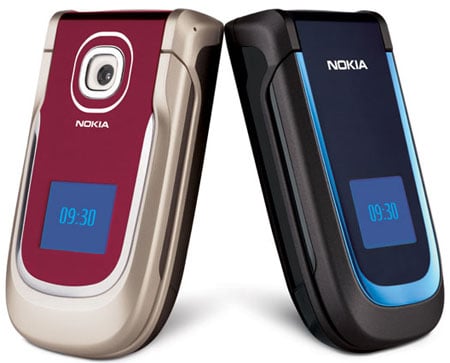 Nokia 2760



Nokia 2760 (left) and 2630 (right)
Rounding off today's launch line-up, the Nokia 2505, a stylish clamshell for 800MHz CDMA networks. In addition to a 128 x 160, 65,536-colour display, the 2505 has an FM radio and a built-in torch. Users can talk on it for up to three hours.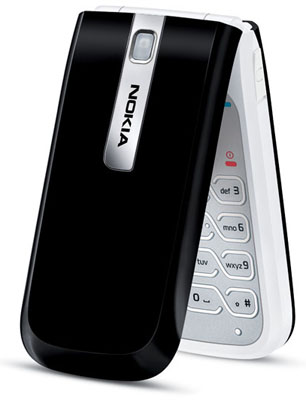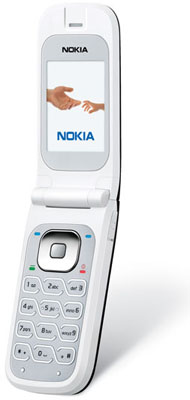 Nokia 2505
The 2505, 1200, 1208, 1650 and 2660 are set to go on sale later this quarter, with the 2630 and 2760 following on in Q3. Unsubsidised prices are set to range from €35 to €90 ($48-122/£24-62).