Original URL: https://www.theregister.co.uk/2007/04/11/stealth_airliner/
US deploys cloaked airliner
Stealth black helicopters circle Dallas Forth Worth airport
Posted in Science, 11th April 2007 10:13 GMT
Regular readers will recall our pride last year when we were able to reveal that the UK had developed a stealth Eurostar train, spotted on Google Earth decloaking as it pulled into London Waterloo station.
Well, we didn't think the US would take this astounding technological advance lying down, and we've been proved right. Have a look at this innocuous-looking airliner caught taking off from Dallas Forth Worth airport: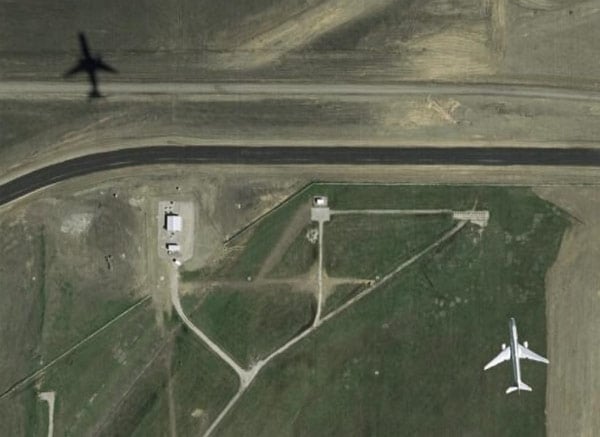 Pretty bog standard stuff, you might think, but this image is interesting because it forms part of a sequence of satellite snaps which show the aircraft's progress north from Dallas, with its associated shadow (ringed in blue):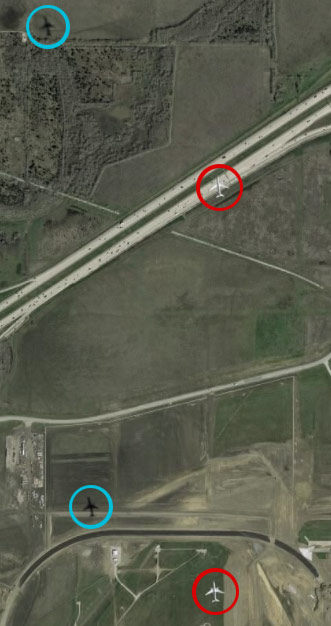 In total, there are five frames of the airliner's gentle ascent into the blue. Or rather, there aren't. Sort of. Peruse this montage from our photo interpretation bureau, paying close attention to the last two shadows. Note we've rotated the image 180 degrees for increased dramatic effect, so north is straight down: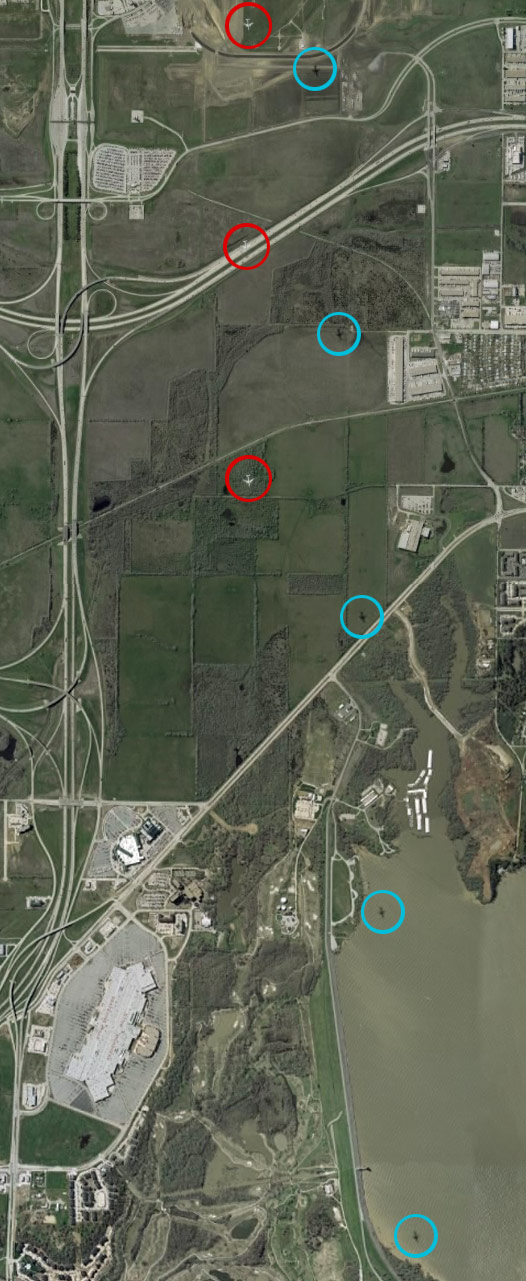 Quite remarkable. By our reckoning, the aircraft reached several thousand feet before enabling its cloaking device, thereby minimising the risk of some lucky planespotter catching an eyeful of the disappearing act.
The evidence shows, however, that this stealth capability does not extend to shadows, so if you ever find yourself inexplicably in the shade on a bright sunny day, it'll probably be due to the close proximity of an invisible black helicopter. So now you know. ®
Bootnote
For those of you without Google Earth, our informant Geoff Hardin put togther a snappy Google maps representation of the whole sequence. Well done that man.