Original URL: https://www.theregister.co.uk/2007/04/11/sams_spinpoint_launch/
Samsung spins SpinPoint 2.5in drives
Storage for laptops, DVRs
Posted in The Channel, 11th April 2007 11:53 GMT
Hot on the heels of Samsung's 3.5in SpinPoint hard disk drive launch last week comes a pair of new 2.5in models, one pitched at servers, the other at notebooks and consumer electronics kit like DVRs.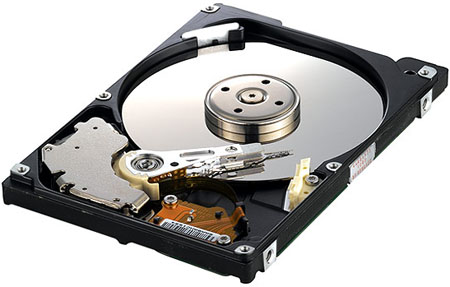 The 5,400rpm SpinPoint M5 line will come in 60-160GB versions, with models that extend that maximum capacity to 250GB coming in due course. They all have 8MB of cache memory and connect across a 1.5Gbps SATA link.
The 7,200rpm SpinPoint MP1 series uses a 3Gbps SATA connection and run from 80GB to 200GB in storage capacity. The contain 8-16MB of cache, and incorporate motion sensors to park the read/write heads in case the drive's dropped.
The M5s are due to go on sale later this month, with the M1Ps following in May. Parallel ATA versions of the M5 series are also expected to hit the market in May.