Original URL: https://www.theregister.co.uk/2007/04/04/samsung_touts_ultra-silent_hdd/
Samsung pitches 'ultra-silent' HDD
Ring my deciBel
Posted in The Channel, 4th April 2007 11:27 GMT
Samsung may be keenly promoting Flash memory as the future of computer storage, but that hasn't stopped it developing magnetic media: today it said its 3.5in SpinPoint S166 line of "ultra-silent" hard drives will go on sale later this month.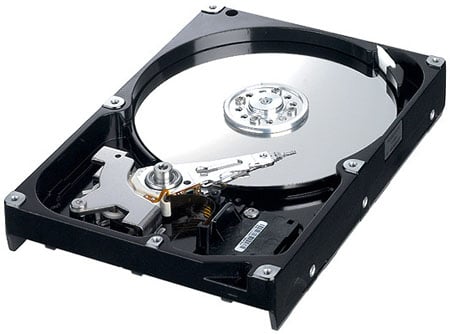 The family comprises 80GB and 160GB models, both with 8MB of cache and a spin-speed of 7,200rpm. They connect by 3Gbps SATA - parallel ATA versions are also available, Samsung said - and support native command queuing (NCQ).
Samsung claimed the drives emit 24bB of noise when idle and 27.5dB when seeking. That, it said, compares to "competing" hard drives that pump out 28dB and 32dB in those modes, respectively.
Samsung did not disclose pricing.