Original URL: https://www.theregister.co.uk/2007/03/28/sams_self-adjusting_lcd/
Samsung shows self-adjusting phone display
Posted in Personal Tech, 28th March 2007 11:12 GMT
Samsung will offer phone makers a 2.1in, 320 x 240 LCD panel capable of automatically adjusting its own brightness level by measuring ambient lighting, the South Korean giant has said.
Samsung calls the technology Adaptive Brightness Control (ABC) but didn't quite go so far as to claim it will make handsets legible in bright sunlight, simply that it would "enhance readability under any lighting condition".
However, it did claim the 1mm-thick panel consumes 20-30 per cent less energy than similarly sized LCDs, thanks to ABC. In short, if there's enough ambient light, the backlight is dimmed accordingly, reducing power consumption.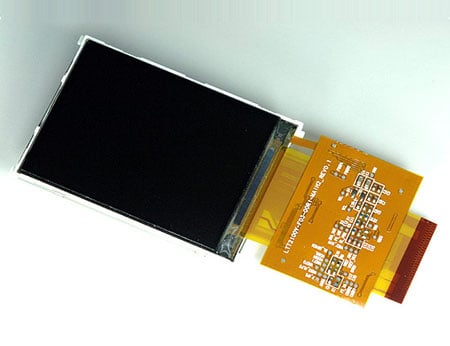 Earlier this month, NEC announced a line of near-notebook size LCDs capable of bright-light usage.
Samsung said its panel will go into mass-production in the second half of the year.