Original URL: https://www.theregister.co.uk/2007/03/23/sumo_insurgents/
Sumo insurgents menace US forces in Iraq
Fox News picture shocker
Posted in Bootnotes, 23rd March 2007 12:10 GMT
Just when you thought it couldn't get any worse for US forces in Iraq, Fox News bring chilling pictoral evidence of a new heavyweight weapon deployed by the fun-loving insurgents of that sun-kissed land astride the Tigris: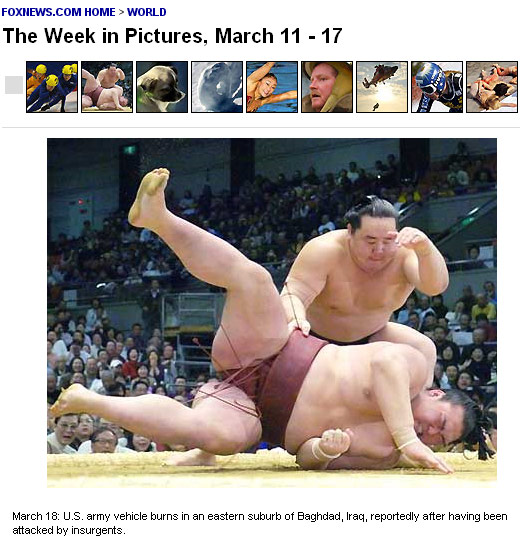 Crikey. Against this kind of attack, even the most heavily-armoured Hawaiian wrestler is pretty well defenceless. Time for the coalition to send in the bare knuckle-fighting gypsies?
Bootnote
A hearty domo arigato to Andy, Chris and Dave for this weighty tip-off.