Original URL: https://www.theregister.co.uk/2007/03/22/intel_challenge_goes_public/
Intel puts $1m concept PC contest shortlist to a public vote
Can you spot the Mac Mini killer?
Posted in The Channel, 22nd March 2007 10:33 GMT
Intel has called on the rest of us to pick the compact PC with the best chance of beating Apple's Mac Mini - and net its designer a cool $1m.
Intel launched the contest in September 2006, asking computer designers to come up with a smart compact system based on the chip giant's Core 2 Duo processor and meet its Viiv platform specification.
That rules out the Mac Mini, which isn't a Viiv box. It's only based on the Core Duo too. But it's arguably the best-looking compact desktop computer around.
But that didn't stop plenty of folk fighting to come up with something better. Now, having whittled the entrants down to a shortlist of ten systems, Intel wants us to pick the winner. That said, of the ten, only seven have been willing to place their offerings in the hazard of the public gaze.
Intel Challenge People's Choice shortlist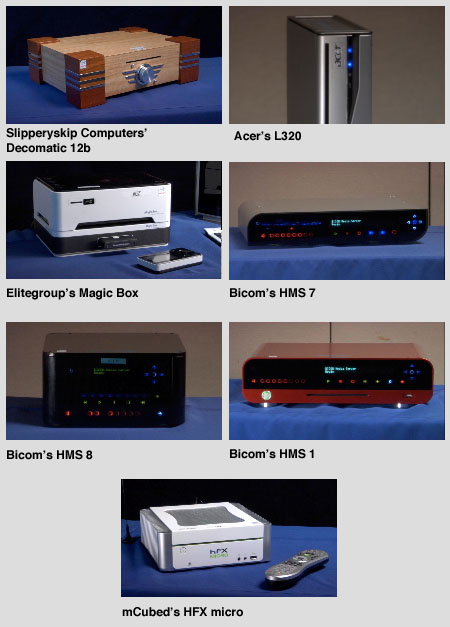 All the machines can be seen at the Intel Challenge website, where you can also make your choice known. Leading the pack with 163 votes is Slipperyskip Computers' Decomatic 12b, an art deco-style machine. Behind it, in second place with 143 votes, is Acer's L320 desktop. Elitegroup's Magic Box is currently in third place, with 128 votes. The list is completed by a machine from mCubed, the HFX micro, and no less than three system from Bicom: the HMS 1, HMS 7 and HMS 8.
The winner is due to be announced at Intel Developer Forum in Beijing next month.