Original URL: http://www.theregister.co.uk/2007/03/21/ten_reasons_to_buy_a_mac/
Ten reasons why you should buy a Mac
Time for a shiny white box?
Posted in Personal Tech, 21st March 2007 08:40 GMT
Yes, you can accept Apple's logic that "it all just works" straight out of the packaging, but there are better reasons for moving to a Mac than a factor that's just as true of modern PCs these days.
Now there's an x86-based PC sitting under the hood of every modern Mac, the old battle lines are blurring. Time to reconsider the once expensive, always stylish, now Unix-based Mac platform? We say yes.
1. Not-so-heavy metal
I've seen so many plastic-panelled laptops that have been knocked off desks and ended up with cracked cases or - worse - broken screens or - even worse - damaged hard drives, yet my faithful aluminium-clad PowerBook G4 took many such tumbles with only scratches and scrapes to show for it. All the time it remain entirely functional. Tell a lie, the optical drive slot got bent once, so I couldn't insert discs, but a quick push with a flat-bladed screwdriver sorted that one out. You can't do that with plastic. And the screws don't fall out either...
2. Core Comedy Duo
The Hardware Widow claims Robert 'Mac' Webb is way better looking than David 'PC' Mitchell. But why the smirk? See reason number ten...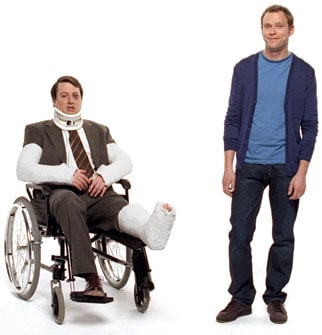 3. Firewire and Target Disk Mode
It sounds technical, but it means you can hook up two Macs - let's say your new one and your old one - and make the latter operate like an external hard drive. You can then run Mac OS X's Migration Assistant to copy over all your important files, or just drag and drop them over. Later, you can drag them back to keep the two machines synchronised - or use Mike Bombich's rather good Carbon Copy Cloner to help the process run more smoothly. Manage multiple machines as easy as one. Not possible with USB.
4. Smart-phone smarts
Mac OS X includes iSync, Apple's technology to manage device synchronisation. The software supports stacks of handsets from the major vendors, backing up your handset's contacts and calendars to the Mac, where you can view them using the built-in - ie. free - Address Book and iCal utilities. It'll also talk to some Palm PDAs, but not Windows Mobile devices or BlackBerries. Not to worry, though, Mark/Space's excellent Missing Sync series ties into the iSync engine to link in all these other devices - and Sony's PSP - for a mere $40 (£21/€30). It'll copy over iTunes playlists and iPhoto albums too.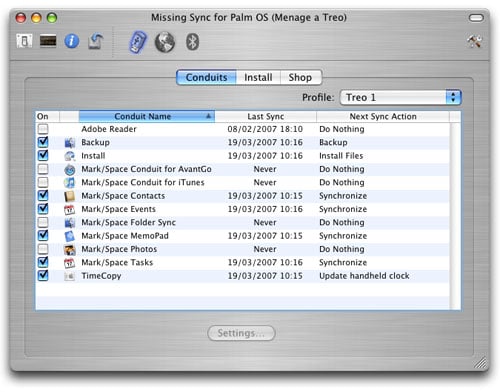 5. Intel Inside
Yes, I know the AMD fanboys are just about to start frothing at the mouth at this point, but this is good news for them too. Now that Apple has brought the Mac and Mac OS X into the x86 world, it can take advantage of all that development work Intel is doing building platforms for desktops, notebooks, servers and so on. This makes for less expensive Macs that are updated more frequently with the latest hardware technology. It also means Apple can in future make use of AMD processors and chipsets, or Nvidia core logic, should it ever make financial and/or technological sense to do so. It's not been ruled out.
Whoever makes Apple's x86-compatible processors and system logic, it means Macs can now do clever things like run middleware layers that translate Windows' system routines into their Mac OS X equivalents, something TransGaming's Cider tool does. It's pitched at games developers rather than users, but it's something games developers are already using to make easy Mac OS X ports of their Windows titles. Case in point: GamesTap uses Cider to make Myst Online: Uru Live run on Macs.
6. Bundled apps good, nagware bad
Macs come bundled with software that's generally worth having - apps for creating DVDs, editing videos, managing your music collection, taking charge of all your digital photos and - best of all - making comic strips. Plasq's ComicLife - beloved of blogs keen to do cool illustrations - makes setting up panels, KERPLOW!s, SPLAT!s, GAZE INTO THE FIST OF DREDD!s a doddle. Or indeed a doodle.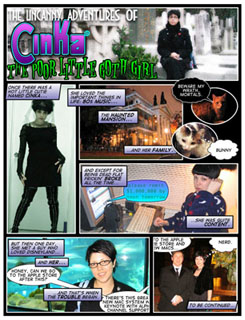 Of course, Apple implies its bundles don't contain time- or feature-limited apps, but that's not entirely the case: see how long the bundled copies of Pages and Keynote last. However, I've never had a Mac that shipped with anti-virus nagware that kicks in if you don't subscribe three months' after your 'free' copy was activated and bothers you forever...
7. Sleeping and waking
MacBooks go to sleep pretty quickly when you shut the lid. Disable Mac OS X's Safe Sleep mode - the contents of the machine's memory are saved to disk just before sleep - and they'll doze off even faster. But that's not the good bit. The good bit is recovering from sleep just by lifting the lid again. There's no need to press the spacebar or power key - it just wakes up immediately, ready for action.
8. Bill Gates ate my GUI
Yes, all the neat tricks Microsoft's been claiming give its Windows Vista that oh-so-cool 'wow' factor have been on the Mac for ages. Flip-through-your-windows technology. Smart folders. Bundled email, calendar and contacts apps. Translucent windows. Buttons that look shiny. Pop-up on-screen applets. Automatic data encryption. Bundled chess game. Been there, seen it, done it.
And there's no Mac OS X Basic with all the cool stuff turned off, thank you...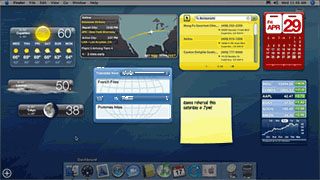 Mac OS X circa April 2005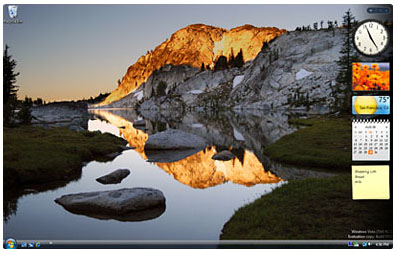 Windows Vista circa March 2007
9. Still need Windows? No problemo
Apple has Boot Camp, Parallels has Parallels Desktop, VMWare has Fusion - and they all let you run Windows on an Intel-based Mac. Boot Camp dedicates the hardware to Windows, while the other two apps let you access Windows apps whenever you're working in Mac OS X, ready for cutting and pasting and everything. Just watch out for those sneaky Microsoft end-user licence agreements that forbid installation on virtual machines in some case, OK?
10. Smug-tastic
It's impossible to feel smug after buying a PC. Can't be done. Won't ever happen. Never going to be a factor. But then no one ever got fired for buying Lenovo. Or something like that...