Original URL: https://www.theregister.co.uk/2007/03/21/mag_forecasts_black_xbox_360/
Mag bets on black Xbox 360 for April
Clue in the date?
Posted in Personal Tech, 21st March 2007 10:08 GMT
Microsoft's rumoured black Xbox 360 will find its way into eager gamers' hands in late April. It's said to pack a 120GB hard drive and - a much-requested feature, this - an HDMI port.
So claims US-based Game Informer magazine in its April issue. Maybe that month is the key here, but staffers have been reported online as insisting the story is not for fools. We'll keep an open mind for now.
According to the mag, the black 360 will retail for around $479, a price that includes an HDMI cable but not, it seems, an HD DVD drive. Owners wanting to play next-generation optical discs on their console will still need to buy Microsoft's external HD DVD drive - you can read our review of the unit here.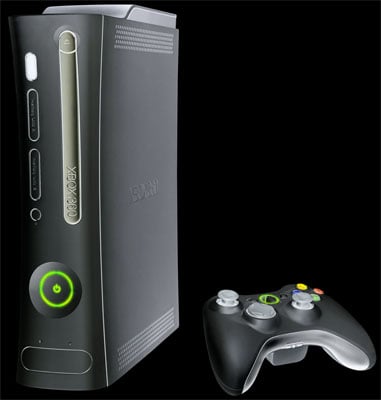 The report maintains the machine's black accessories and 120GB hard drive will also be made available individually for folk who already own a 360.
Claims that Microsoft was preparing a black 360 surfaced in February. Again, the key features were an HDMI port and a 120GB HDD. Does the Game Informer report confirm this or simply repeat it? We'll find out soon enough...