Original URL: http://www.theregister.co.uk/2007/03/09/digital_transmission_right/
How to Save Internet Radio
Start transmission...
Posted in Policy, 9th March 2007 19:28 GMT
Opinion Consumers and webcasters are outraged at the license fees that the Copyright Royalty Board (the CRB) has determined will be charged under the webcasting statutory license in the United States. Everyone except spokespeople for the record labels expect that these fees will drive nearly all independent webcasters out of business.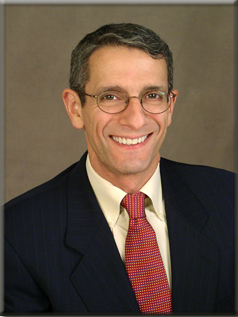 But inhibiting the growth of webcasting was the goal from the outset, with passage of the anti-webcasting provisions of the DMCA. The impossibly burdensome music use reporting requirements and now these grossly unreasonably statutory license fees are part and parcel of the over all effort to put an end to webcasting.
Websites have been set up through which consumers can send letters of complaint directly to their Congressional representatives, or sign petitions seeking Congressional action to correct this obvious wrong. I support these efforts. However, I fear that while they may result in some lowering of license fees for webcasters, they will not save Internet radio.
The record labels are going to out-maneuver independent webcasters once again.
To begin with, Sound Exchange (the record industry organization that administers the webcasting statutory license) will urge Congress not to disrupt the statutory scheme. It will say that the CRB's decision followed a full and fair hearing at which the webcasting community was ably represented. Besides, Sound Exchange will note, webcasters who believe that the statutory license fees are too high are free to seek licenses directly from the record labels. The RIAA will then announce that its members are ready and willing to issue direct licenses to webcasters at fees significantly lower than those set by the CRB.
However, in exchange for direct licenses at reduced fees, the record labels will demand certain non-financial concessions from webcasters. These will include, for example, that webcasters not stream music as MP3 files or in any other file format that cannot be configured to prevent unauthorized downloading of the music being transmitted. Webcasters will also likely be required to employ filtering and other DRM technologies.
In addition, all of the content restrictions and programming limitations imposed on webcasters under the statutory license will be imposed as well on those webcasters who seek direct licenses. They will not be permitted to offer interactive programming by which consumers can request that particular recordings be transmitted; will not be permitted to offer programming dedicated to particular artists, or even containing more than a few songs by the same artist or from the same recording; will not be permitted to make prior announcements of the recordings they will stream; and will not be permitted to offer archived programs shorter than five hours duration.
This interference in the programming decisions of webcasters has no counterpart in the music industry's relationship with non-digital program services. It diminishes webcasting unnecessarily, rendering it less compelling in many ways than ordinary broadcast radio. This is not Internet radio as anyone other than the record labels wants it to be.
Nevertheless, in light of continuing close Congressional scrutiny of the matter, it will be difficult for webcasters to refuse these terms and conditions especially when they are offered as the quid pro quo for lower webcasting license fees.
The music industry's concern about webcasting has nothing to do with license fees. Rather, the industry fears that webcasting allows consumers to make unauthorized digital copies of recordings as they are being streamed. In other words, the music industry is concerned that webcasting threatens the label's traditional sales based revenue model; and because the industry has no alternative business model in mind, it must seek to suppress the growth of webcasting to the greatest extent possible.
What's really needed is an alternative to this sales based revenue model; one under which Internet radio can flourish without restriction.
Transmission rights
I recently published a White Paper (available here [PDF, 400kb]) in which I propose such an alternative. This is a comprehensive approach to rights licensing and rights management that does not depend on the efficacy of digital rights management (DRM) technology for its success; a solution that simultaneously protects the integrity of copyright, promotes technological innovation, facilitates the growth of all manner of digital audio services, and meets consumer demand.
Specifically, I suggest that the rights of songwriters, music publishers, recording artists and record labels in their respective musical works and sound recordings should be aggregated so as to create a single right for digital transmissions of recorded music. The digital transmission right would be a new right, not an additional right. It would replace the parties' existing reproduction, public performance and distribution rights (and, in those territories where it applies, the communication right).
Ownership of the digital transmission right in individual recordings would be held jointly by the songwriters, music publishers, recording artists and record labels who contribute to the recording. Each rights holder would have authority to grant non-exclusive licenses for digital transmissions of those recordings on any terms they and their licensees find to be mutually acceptable. The only limitation on this authority would be the obligation to account to co-owners pursuant to whatever arrangements they make among themselves for the division of royalties earned from this newly-established right.
The Internet will influence the dynamics of these royalty negotiations. Recently, and for the first time, unsigned artists who produce their own recordings have been able to obtain widespread early recognition of their work - though little, if any, direct financial benefit - through P2P file-sharing and the use of viral marketing. These efforts at self promotion may result in drawing more fans to concerts. In the mean time, however, CDs sales will certainly have been lost. I doubt that many of these early adopters expect to build their careers through the use of P2P file-sharing in its current debased form.
Of course, if P2P were lawful, as I suggest it should be, it would be able to operate openly, attract investment capital without exposing investors to copyright infringement liability, and offer users the most sophisticated functionalities. Moreover, there being no reason remaining for music industry rights holders to undermine them, licensed P2P services would be free of many of the security and related concerns that plague users of their black market counterparts. Under these circumstances, P2P would not only be a more appealing promotional vehicle for artists but one through which they could earn revenue.
Let business flourish
More likely, the hope of these early adopters is that this exposure will bring them to the attention of a major record label and result in a recording contract. This strategy correctly recognizes the continuing market dominance by the majors in the context of the sales-based revenue model through their control of traditional distribution channels.
However, the exigencies of a hit-driven market have already made the notion that record labels nurture artists' careers an anachronism. Moreover, new businesses may arise to displace record labels as the source of funds to underwrite concert tours but without acquiring ownership of the artists' creative output in exchange. And, as the digital music marketplace matures, the network itself will become the primary channel of "distribution" and licensed transmissions will displace sales as the principal source of music industry revenues. These circumstances suggest that the relative importance of the roles played by the major record labels - and music publishers for that matter - may diminish over time. One would expect that any such change would be reflected in the division of royalties among the rights holders involved.
In any event, there will be circumstances in which rights holders will not be able to reach voluntary agreement on the division of royalties; and others in which negotiations themselves may not be possible (e.g., with older works where rights holders have lost contact with each other, or in the case of cover recordings where, because of the compulsory mechanical license, the recording artist and record label involved will not necessarily ever have had direct contact with those who own rights in the underlying musical work that was recorded).
Therefore, as both a starting point for negotiations generally, and as a default when voluntary agreement is not possible, I suggest that the interests of songwriters, music publishers, recording artists and record labels should each be allocated a 25 per cent share of the total royalty earned from licensed digital transmissions of their recordings. In this way, singer-songwriters would receive 50% of all royalties earned from licensed transmissions of those recordings to which they will have made the overwhelmingly greatest contribution.
The digital transmission right would be enforceable only against those directly involved in providing digital transmissions of recorded music. Accordingly, consumers would not incur any liability merely for surfing the web, accessing streaming media, or downloading music files. Neither would copying for personal use require authorization. Similarly, software developers, technology firms, consumer electronics makers, and telecommunications and Internet access providers, as such, would have no liability under the digital transmission right. On the other hand, service providers would need licenses if they operate web sites, social networking services, P2P file-sharing networks or the like that provide digital transmissions of recorded music.
Consumers would only need licenses if they act as service providers in their own right; that is, whenever they are responsible for the digital transmissions at issue. By way of example, consumers would need authorization if they operate music-enabled personal or hobby web sites; or if they upload music files to a web site or service that does not have its own license under the digital transmission right authorizing this activity by users of its service (known as a &"through-to-the-user license&"); or, if they offer recordings to others through participation in a P2P file-sharing network, or similar service, that does not have such a through-to-the-user license.
Collective rights
The right would be implemented through a combination of free market transactions between individual right holders and service providers and voluntary collective rights administration. The best results for all would flow from a marketplace in which collective licensing is the norm and direct licensing the exception.
Collective licensing has been standard practice in the music industry since 1851, when the Societe des Auteurs, Compositeurs et Editores de Musique (SACEM), the French musical works rights society, was established. Of the rights that the digital transmission right would replace, only the record labels' right to sell recordings (the distribution right, which would no longer have separate or independent existence for purposes of digital transmissions) is not already administered to one degree or another by a collective. Collectives represent songwriters and music publishers for public performance and mechanical rights (or communication rights) licensing of their musical works. Collectives also represent record labels for webcasting and, in those territories where it applies, public performance rights licensing of their sound recordings. Each collective serves as a clearinghouse, making markets between the rights holders it represents and the multitude of those whose various uses of music or recordings require the owner's authorization.
In my view, success for the music industry will depend on the presence in each territory of at least one collective organization whose catalogue encompasses all or nearly all recordings and which is authorized to grant worldwide rights at its local rates for all digital transmissions of recorded music that originate from its territory.
In this regard, I also suggest in the White Paper solutions to the complementary issues of how to license cross-border transmissions and on what basis to distribute royalties earned from those transmissions.
Wherever possible, license fees should be based on a percentage of revenue attributable to digital transmissions of recordings covered by the license in question. A revenue-based fee would allow music industry rights holders to share proportionately in the growing dollar value of the bounty created by digital transmissions of their works. In this regard, it will be necessary to establish criteria by which to determine which revenue earned by a licensed web site or other audio service will be deemed attributable to its transmissions of licensed recordings and which will be deemed too indirectly connected to those transmissions to be fairly included in the base against which the license fee is calculated. And, of course, it will also be necessary to settle upon a rate to be applied to the base in order to calculate the license fee in each instance.
Many music enabled sites and services will operate without revenue of any kind, let alone any revenue fairly attributable to licensed transmissions of recorded music. In these instances, an alternate means of calculating license fees will be needed.
Who pays?
One such alternative would be to base license fees either on the number of transmissions of licensed recordings, or on the aggregate tuning hours occupied by transmissions of music through the service during the reporting period in question. This approach is straight forward and easily applied. It also reflects the notion that one should only use as much of a thing as one can afford. However, it is regressive. It discriminates against smaller service providers and individuals. It also discourages the use of music. Moreover, if license fees are driven by music usage, service providers would have a strong disincentive to accurately report which works they transmit, and how often. This, in turn, would undermine royalty distribution.
A second alternative would be to establish criteria by which to measure the economic value to a business (or to an individual, for that matter) of the self-promotion it obtains through operation of a music-enabled site or service. To be sure, establishing such a measure would be more difficult than simply applying either a pay-per-play or similar usage-based model, but it would avoid interference with royalty distribution.
Provision must also be made for determining how much will be paid in license fees by individuals who operate music-enabled personal web sites for non-commercial purposes, and by those who, without the benefit of a through-to-the-user license, either upload recordings to services operated by others or offer recordings through P2P file-sharing networks. I suggest that a flat dollar license fee should be paid by such individuals, although the amount of the fee may vary depending on the activities involved. The fee should be paid directly to the collective or to the individual rights holders who issued the license in question. Again, however, I do not have a specific proposal regarding the amount of the license fee that should be charged in any of these instances.
Through the digital transmission right implemented as I suggest in the White Paper, digital transmissions of recorded music could be made available from the largest number and widest array of licensed sources, anytime, anywhere, to anyone with network access. Consumers would be free to enjoy music when, where and how they themselves decide.
Technology firms and consumer electronics makers would be free to offer greater interoperability between the many recording, playback and communications devices that are available, and to meet consumer demand for new products with next generation capabilities. And music industry rights holders would do at least as well financially under my proposal as they do now under the system that my proposal would replace. ®
Bennett Lincoff is an intellectual property law attorney, consultant and writer with more than twenty years experience in music licensing. He is the former Director of Legal Affairs for New Media at ASCAP where, in 1995, he developed and authored ASCAP's Internet License Agreement. He also represented ASCAP before the Copyright Royalty Tribunal (a predecessor to the CRB) in license fee setting and royalty distribution proceedings under various statutory licensing schemes under US law.
He can be reached at BennettLincoff(at)aol.com or through his web site at BennettLincoff.com.