Original URL: http://www.theregister.co.uk/2007/02/28/sony_digicam_roll-out/
Sony models Spring digicam lines
Posted in Personal Tech, 28th February 2007 10:53 GMT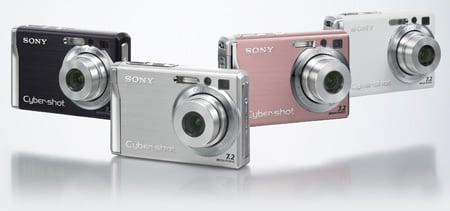 After last week's splashes from Pentax and Canon, it's Sony's turn to row out a raft of new digital cameras, including compact and SLR models.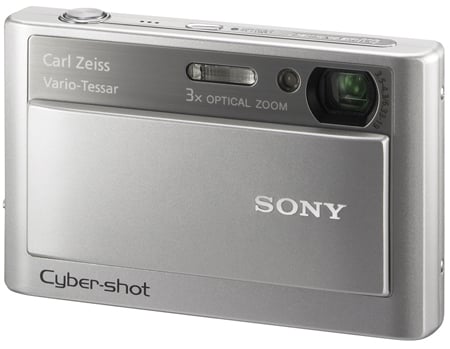 The slimline Cyber-shot DSC-T20 is pitched as the digicam for the HD era thanks to its ability to display a 16:9 widescreen image at 1080i resolution, though buyers will need a not-included cable to do it. Following the latest trends, the T20 has anti-shake and face-recognition technology built in, along with an eight-megapixel sensor, 3x optical zoom lens, 28MB of on board memory and a 2.5in LCD. Its sensitivity is rated at ISO 3200. Sony claimed the battery's good for 350 shots on a single charge.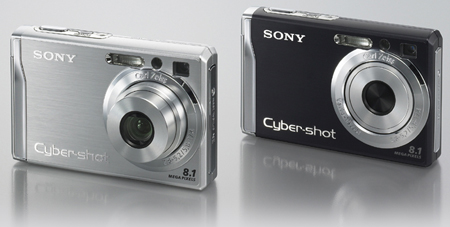 The DSC-W90 has the same basic specs as the T20, though the battery life is down to 300 shots, Sony admitted. The W90, however, comes in a little more chunky, more rugged casing, as does its sibling, the seven-megapixel W80. The W90 will ship in silver and black models; the W80 in a choice of silver, black, white or pink.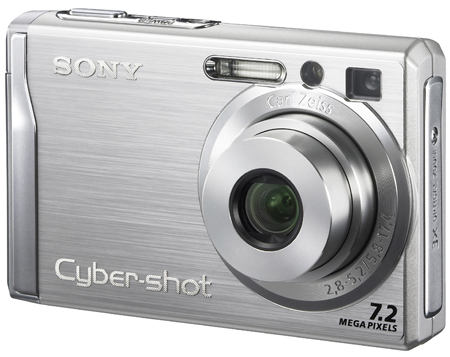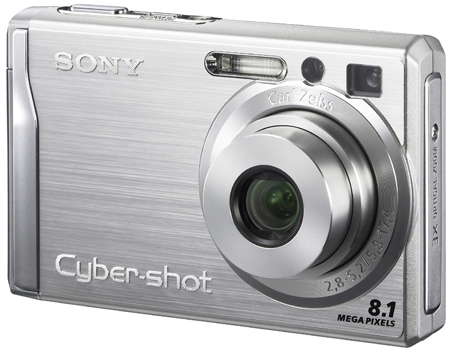 The DSC-W200 is aimed at folk who like the W90's size but want maximum image resolution: it has a 12.1-megapixel sensor. The other specs are like the all the other new models, though the battery life is rated at 270 shots per charge.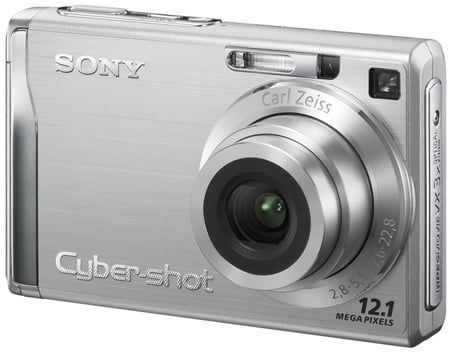 The DSC-T100 completes the line of new compact digicams, building on the T20 by replacing the 3x optical zoom lens with a 5x system, and growing the LCD to 3in. The T100 also features a 1cm macro mode for very close-up shots. The battery life is 340 shots - other specifications are as above.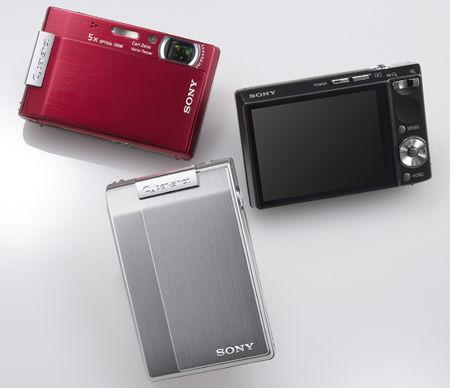 Sony also launched a pair of digital SLRs today, the DSC-H7 and the DSC-H9. Both have an eight-megapixel sensor, 1cm macro mode, 15x optical zoom, anti-shake and face-recognition systems, and HD output capability. The H9 adds a night-shoot mode that snaps in infra-red in total darkness for that 'nam night-sight feel.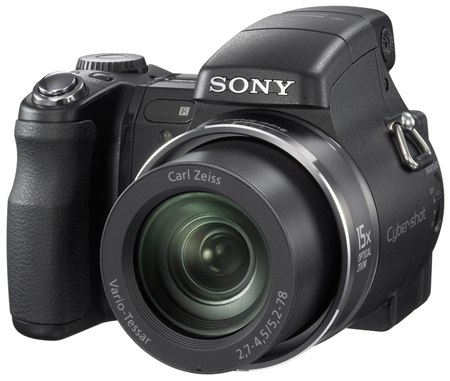 It also has a tilting 3in LCD - the H7 has a 2.5in screen. But the H7 wins on battery life: 260 shots per charge to the H9's 250. Both have 28MB of onboard memory.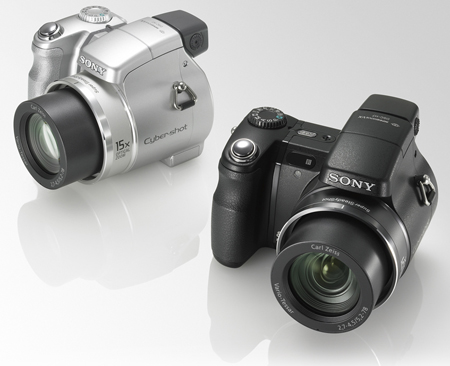 The W90 and the T100 ship at the start of March, the W80 at the end of the month, and the T20 in April. The H7 and H9 will also ship in April. May will see the arrival of the W200.